1/15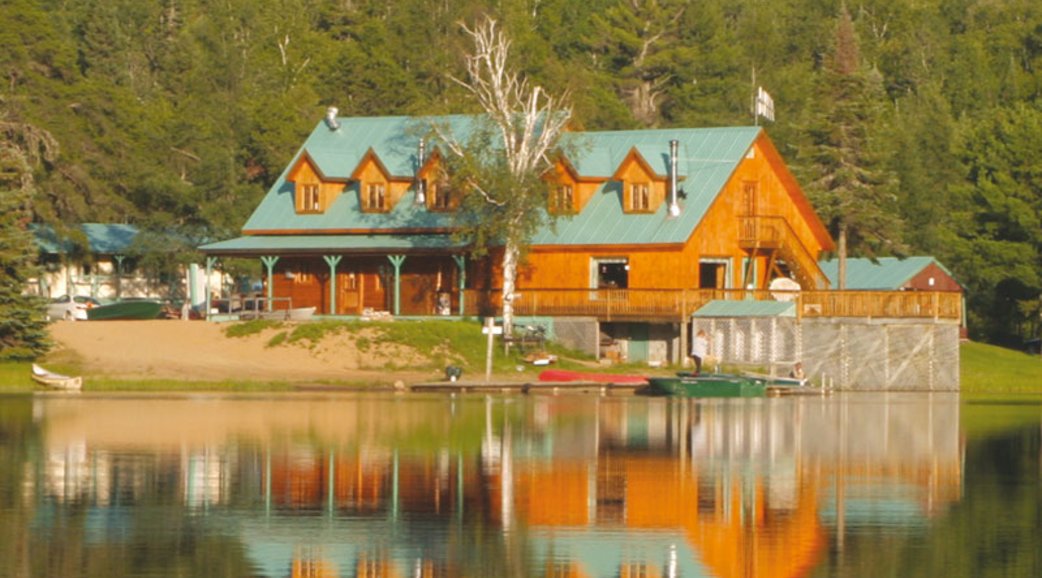 2/15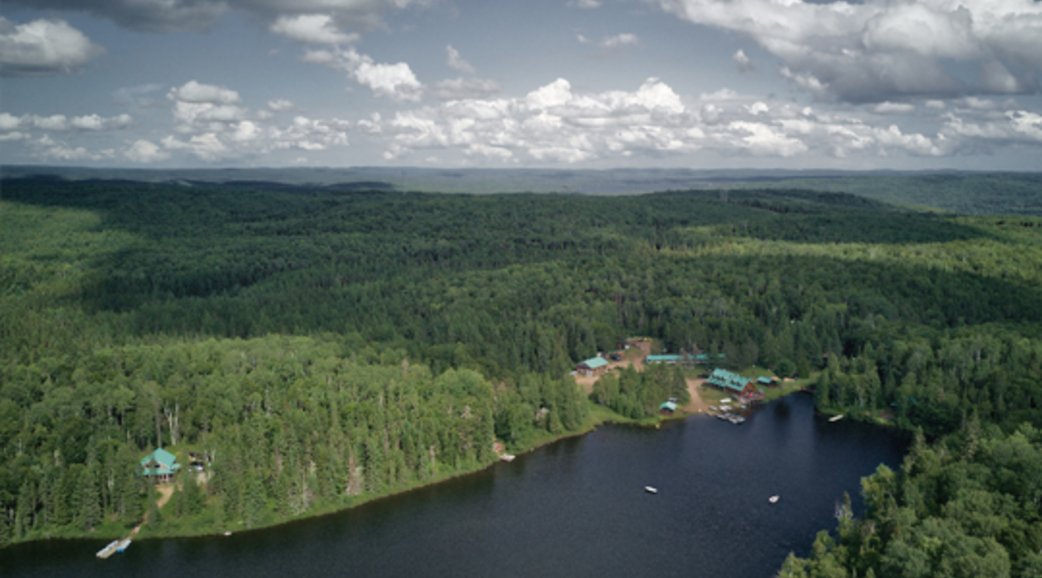 3/15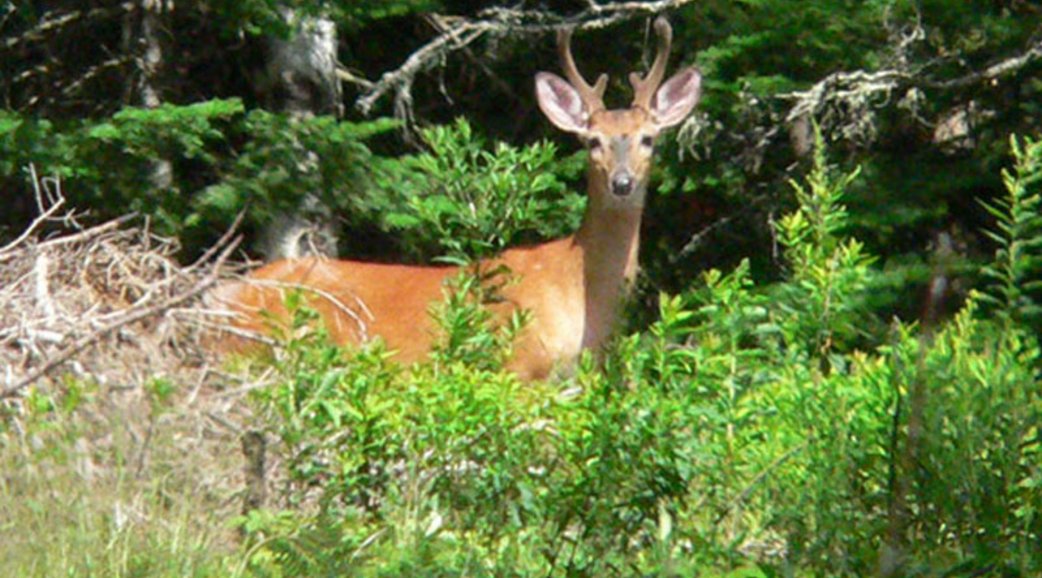 4/15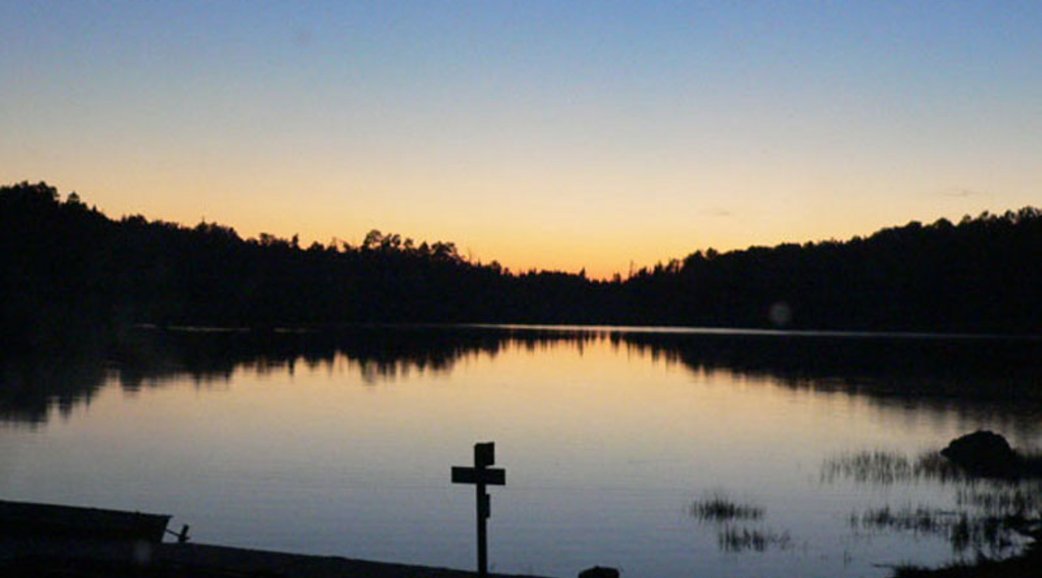 5/15
6/15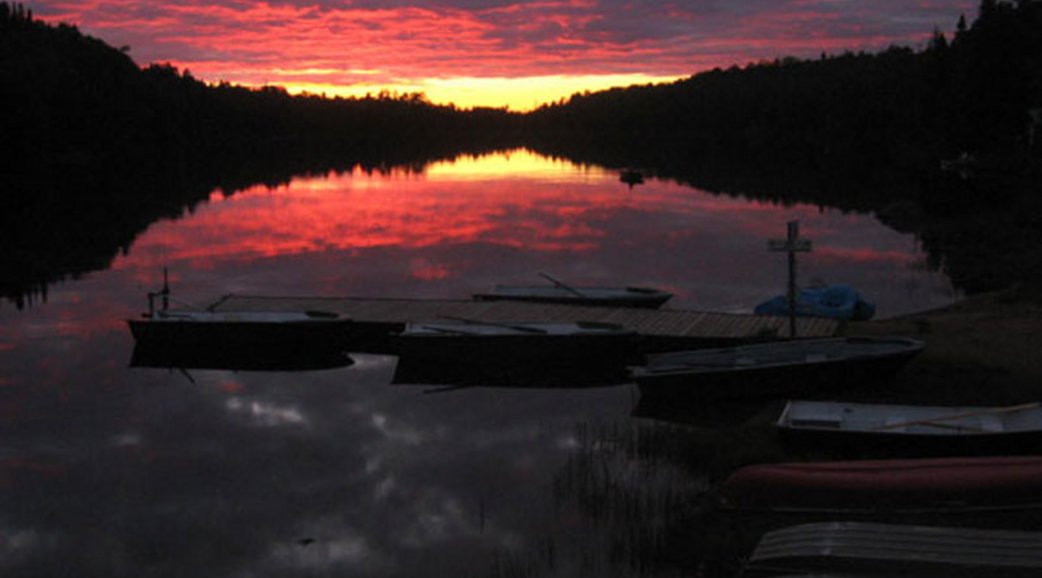 7/15
8/15
9/15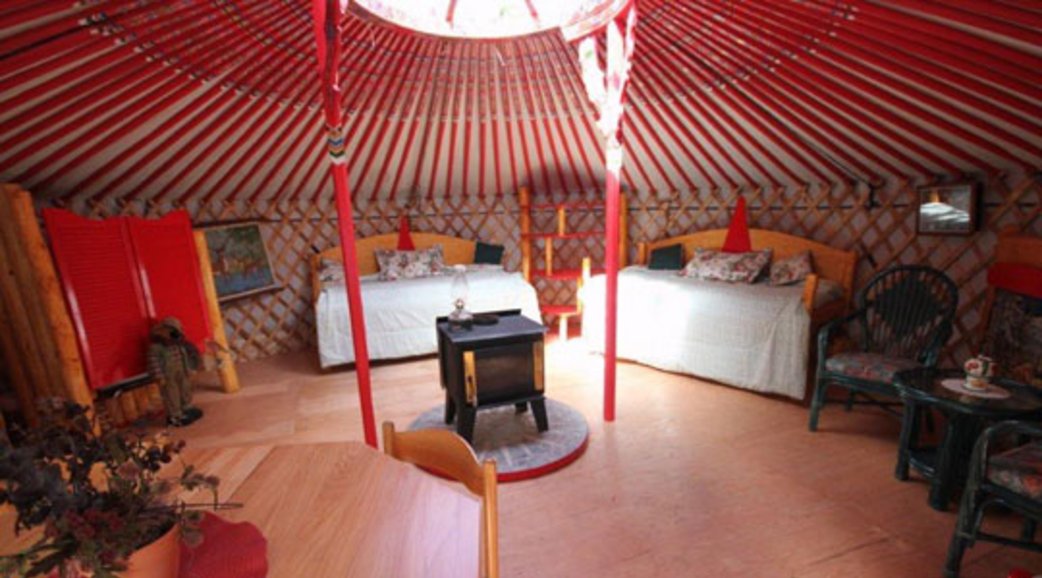 10/15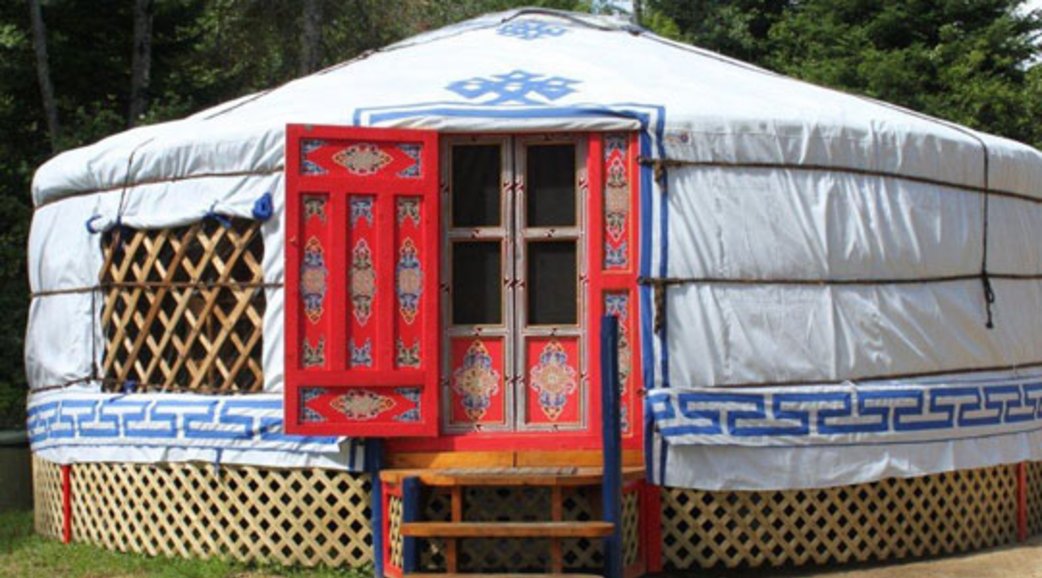 11/15
12/15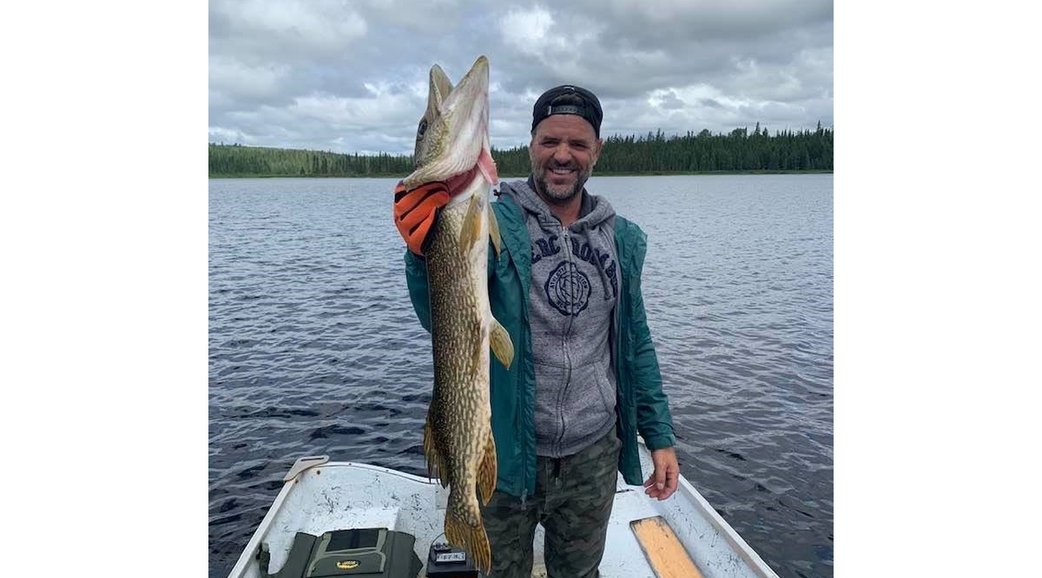 13/15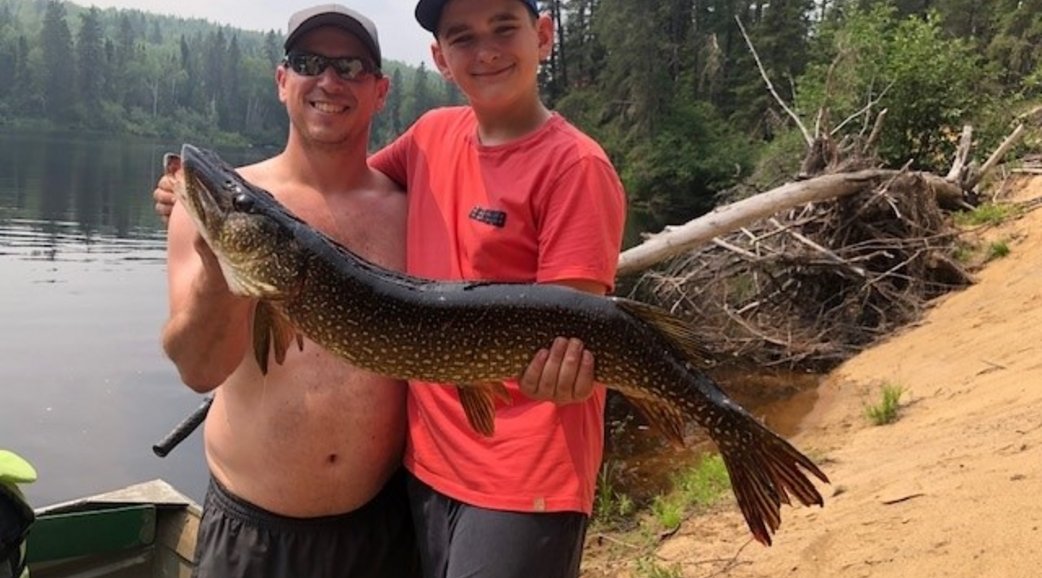 14/15
15/15
Description
Possibility to explore several fishing sites, lake or river, during a same stay. A small corner of paradise in a wild and peaceful environment. Exceptional fishing and hunting quality. Bear hunting with a tree stand. Several kilometres accessible for small game and moose hunting. Snowmobile and quad relay. NEW: Authentic YURT and large cottages, 4 seasons, daily ice fishing or with accommodation. Snowmobile rental on site with a guide.
Additional Information
Access
Follow Route 131 to Saint-Michel-des-Saints, then take rang des Aulnaies (paved road for 8 km / 5 miles). Turn left and continue for 7 km / 4 miles down a gravel road. 200 km / 120 miles from Montreal and 425 km / 255 miles from Quebec City.
Location
15 km / 9 miles north of Saint-Michel-des-Saints.
Distance from
Montreal : 170 km
Quebec : 295 km
Gatineau : 300 km
Sept-Îles : 285 km
Trois-Rivieres : 165 km
Val d'Or : 320 km
Saguenay : 285 km
Rimouski : 450 km
Some distances may be indicated as the crow flies.
Zone(s)
15
GPS coordinates
Latitude : 46.78339
Longitude : -74.00491
Land area
35 km2
Opening Period
Year-round
Type of outfitter
Exclusive rights
Service language
French, english and spanish
Type of catering
European Plan
American Plan on request
American Plan modified
Establishment number
850257
License number
14-581
All activities
Summer
Black bear watching
Canoe
Kayak
Mountain biking
Nature interpretation
Paddle board
Wildlife observation
Winter
ATV
Dog-sledding
Guided snowmobiling
Over-snow vehicle excursion
Sliding
Snowshoeing
Rental
ATV rental
Paddle board
Snowmobile rental
Fishing
Primary species
Brook or speckled trout
Landlocked salmon
Native brook or speckled trout
Northern pike
Smallmouth bass
Yellow perch
Secondary species
Types of fishing
Ice fishing
Fly fishing
Guided
Daily fishing
Fall fishing
Waterbody
Additional information
Exclusive fly-fishing in certain stretch of water
Mandatory catch & release in certain stretch of water
Fixed daily quota in certain stretch of water
Hunting
Primary species
Black bear
Duck
Hare
Moose
Ruffed grouse
Spruce grouse
Woodcock
Types of hunting
Bow and arrow/crossbow
With riffle
With dogs
Guided
Daily hunting
Common
Access fee
BBQ
Boat
Camp fire
Fish house
Fish-cleaning service
Freezer
Game storage
Game transportation
Ice fishing cabin and fishing rods
With supplements
Bedding
Domestic animal
Electric motor
Evisceration services
Fishing tackle
Gasoline motor
Guiding service
Hunting guide
Liquor license
Sale of fish bait
Lodging
YOURTE - L'OURS
Pourvoirie Pignon Rouge Mokocan
Lanaudière, Lac Matawin
Lodging
CHALET LE LOUP
Pourvoirie Pignon Rouge Mokocan
Lanaudière, Lac Matawin
For 15 person(s)
2 bedroom(s)
12 beds
Single bed (max. 1 pers.): 10
Single / double bunk bed (max. 3 pers.): 2
Privacy
Distance from the others
Amenities
Wood stove - fireplace
Cold water
Hot water
Interior bathroom
Wood heating system
Electric lighting system
Lodging
CHALET LE HUARD
Pourvoirie Pignon Rouge Mokocan
Lanaudière, Lac Matawin
For 8 person(s)
2 bedroom(s)
4 beds
Single bunk bed (max. 2 pers.): 1
Single / double bunk bed (max. 3 pers.): 3
Privacy
Distance from the others
Amenities
Cold water
Hot water
Interior bathroom
Wood heating system
Electric lighting system
Propane gas lighting system
Lodging
CHALET LA PERDRIX
Pourvoirie Pignon Rouge Mokocan
Lanaudière, Lac Matawin
For 4 person(s)
1 bedroom(s)
2 beds
Double bunk bed (max. 4 pers.): 1
Single / double bunk bed (max. 3 pers.): 1
Privacy
Near the others
Amenities
Cold water
Hot water
Interior bathroom
Automatic heating system
Electric lighting system
Propane gas lighting system
Lodging
CHALET LA BÉCASSE
Pourvoirie Pignon Rouge Mokocan
Lanaudière, Lac Matawin
For 6 person(s)
2 bedroom(s)
2 beds
Single / double bunk bed (max. 3 pers.): 2
Privacy
Near the others
Amenities
Cold water
Hot water
Interior bathroom
Automatic heating system
Electric lighting system
Propane gas lighting system
Lodging
CHALET L'ORIGNAL
Pourvoirie Pignon Rouge Mokocan
Lanaudière, Lac Matawin
For 8 person(s)
2 bedroom(s)
3 beds
Single bunk bed (max. 2 pers.): 1
Single / double bunk bed (max. 3 pers.): 2
Privacy
Distance from the others
Amenities
Cold water
Hot water
Interior bathroom
Automatic heating system
Electric lighting system
Lodging
CHALET PERRAULT
Pourvoirie Pignon Rouge Mokocan
Lanaudière, Lac Matawin
For 8 person(s)
2 bedroom(s)
4 beds
Single bunk bed (max. 2 pers.): 4
Privacy
Alone on the water
Amenities
Cold water
Interior toilet
Lodging
PAVILLON PIGNON ROUGE
Pourvoirie Pignon Rouge Mokocan
Lanaudière, Lac Matawin
For 15 person(s)
4 bedroom(s)
9 beds
Single bed (max. 1 pers.): 2
Double, Queen or King (max. 2 pers.): 3
Single / double bunk bed (max. 3 pers.): 4
Privacy
Semi-detached
Amenities
Cold water
Hot water
Interior bathroom
Automatic heating system
Propane gas lighting system
Lodging
AUBERGE MOKOCAN
Pourvoirie Pignon Rouge Mokocan
Lanaudière, Lac Matawin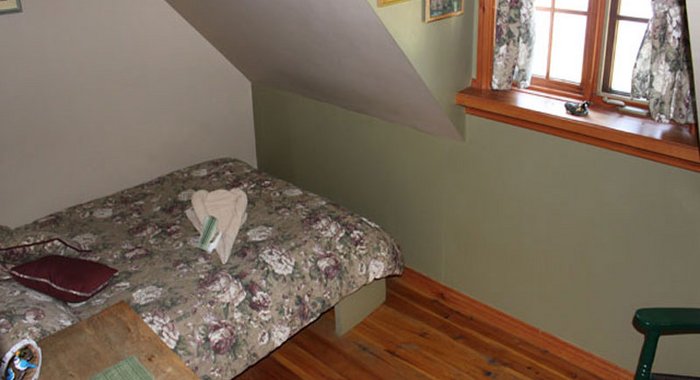 1/3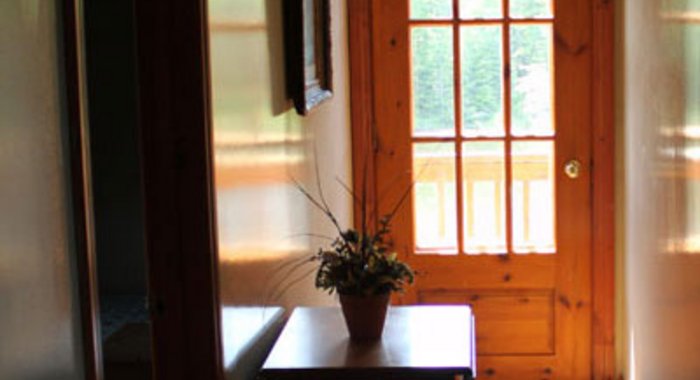 2/3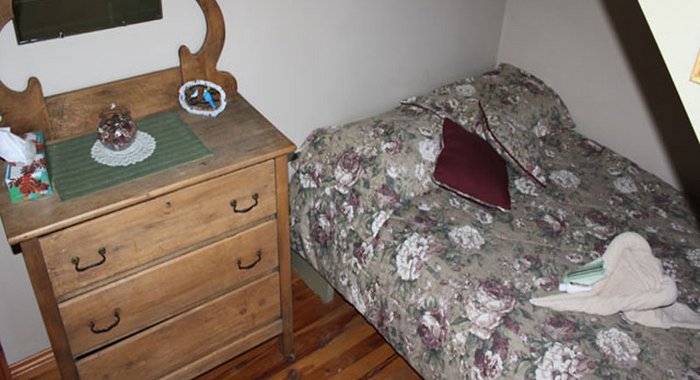 3/3
For 16 person(s)
8 bedroom(s)
8 beds
Double, Queen or King (max. 2 pers.): 4
Single / double bunk bed (max. 3 pers.): 4
Privacy
Near the others
Amenities
Wood stove - fireplace
Cold water
Hot water
Shared bathroom
Automatic heating system
Wood heating system
Electric lighting system
Propane gas lighting system