Pure pleasure, summer and winter
Hitting the trails
Nothing says freedom like a day out in the wilderness discovering Quebec's picturesque landscapes on an ATV. Deep in the forest, outfitters are the best places to stock up on supplies and refuel before hitting the road again. Outfitters certified as relais quad (ATV rest stops) offer a full range of services, including food and beverages, gas and direct access to the network's trails. Some also offer rental and guide services for those who want to try this great activity that can also be enjoyed as a family. Extend the fun by spending the night!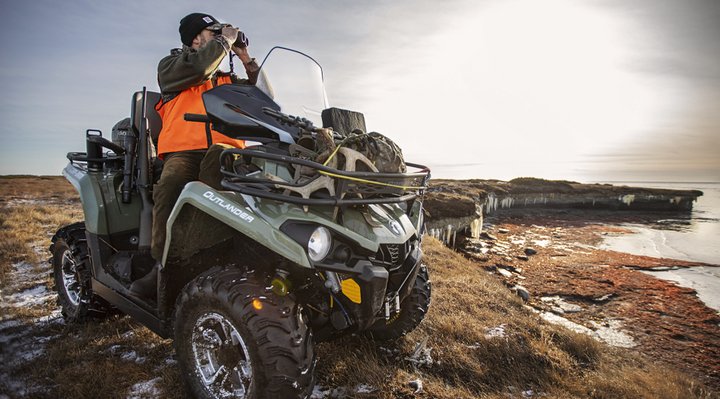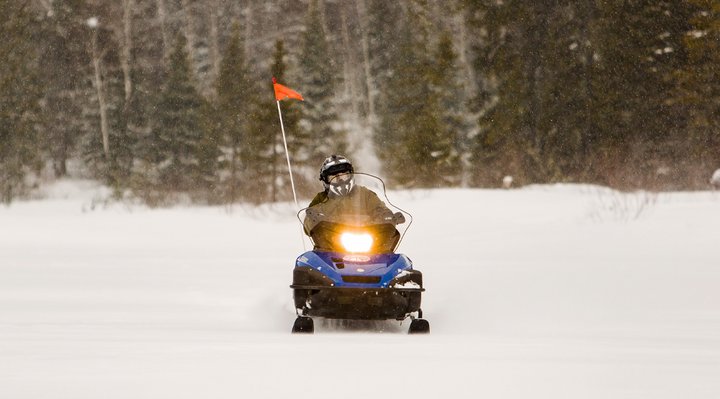 Snowmobiling in outfitter country
Given their natural setting, outfitters are the perfect refuge for any snowmobiler wanting to take a break or stop for the night. Enjoy a full range of services, including lodgings and food. Some outfitters are even certified as relais motoneige (snowmobile rest stop), which means you can get fuel on-site and that the trail to get there is marked. Want to sample the experience or explore the backcountry? Our outfitters offer rentals and even guides to accompany you on your excursion.
Quad riding at an outfitter
Snowmobiling at an outfitter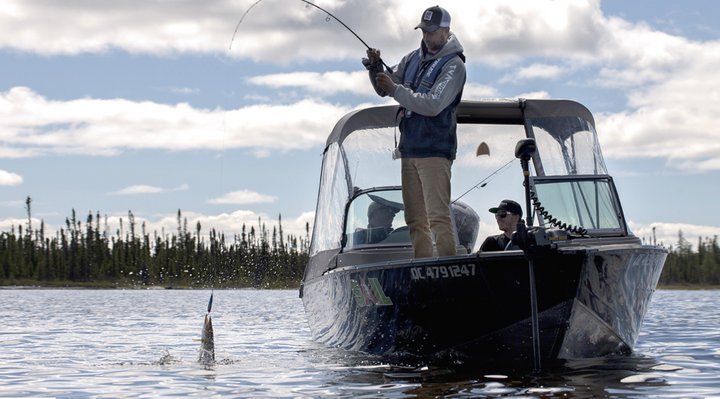 Don't leave without your boat
Prefer to travel with your own fishing boat and all its features? Some outfitters offer boat launches.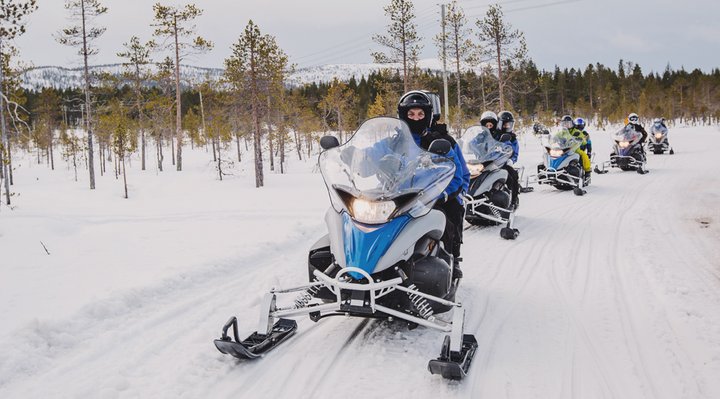 Snowmobile and ATV rentals
Want to try a snowmobile or ATV? Several outfitters offer rentals, letting you experience the thrill of the ride!
Interested in planning a motorized activity?