1/8
2/8
3/8
4/8
5/8
6/8
7/8
8/8
Description
Outstanding pike and walleye fishing. Let the Blanchard family show you the best walleye fishing spots in Québec! Our water plans offer better density of walleye, and with our renovated cabins, our 15 new Princecraft Yukon boats, our outboard Mercury 4-cycle of the year, and our phone satellite at each of our locations, come and see why more than 85% of fishermen who visit us come back every year!
Additional Information
Access
By floatplane from Clova (forest road). From Mont-St-Michel or La Tuque towards Parent, then follow the signs of Clova. By train from Montreal or La Tuque towards Clova. Floatplane departure from our second base at Sainte-Anne-du-Lac directly to your cottage also available.
Location
Float plane base at Clova, Gouin Reservoir, Lake Hébert
Distance from
Montreal : 500 km
Quebec : 500 km
Gatineau : 450 km
Sept-Îles : 675 km
Trois-Rivieres : 400 km
Val d'Or : 189 km
Saguenay : 310 km
Rimouski : 497 km
Some distances may be indicated as the crow flies.
Zone(s)
16, 14
GPS coordinates
Latitude : 48.38390
Longitude : -75.26965
Accessibility
Opening Period
May 20th to October 15th
Type of outfitter
Without exclusive rights
Service language
French and english
Type of catering
Establishment number
850687
License number
04-701
Fishing
Primary species
Secondary species
Waterbody
Additional information
Mandatory catch & release in certain stretch of water
Exclusive fly-fishing in certain stretch of water
Shore lunch site
Fixed daily quota in certain stretch of water
Hunting
Primary species
Secondary species
Common
Air medical transport
BBQ
Boat
Domestic animal
Fish house
Freezer
Game transportation
Gasoline motor
Plane/charter service
Telephone system
Transportation to fishing sites
With supplements
Access fee
Fish-cleaning service
Fishing tackle
Game storage
Gas for sale
Guiding service
Liquor license
Sale of fish bait
Sale of fishing licenses
Sale of hunting license
Sale of oil
Lodging
CHALET 18
Air Tamarac Outfitter
Mauricie, Obedjiwan
Lodging
CHALET 40
Air Tamarac Outfitter
Mauricie, Obedjiwan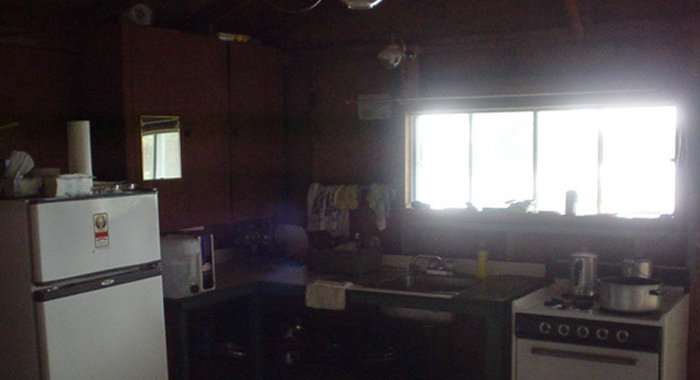 1/6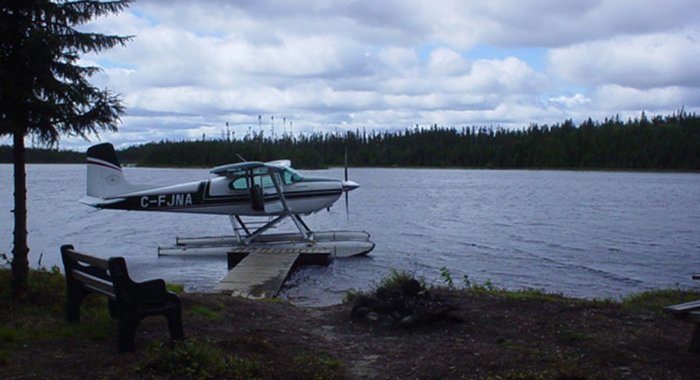 2/6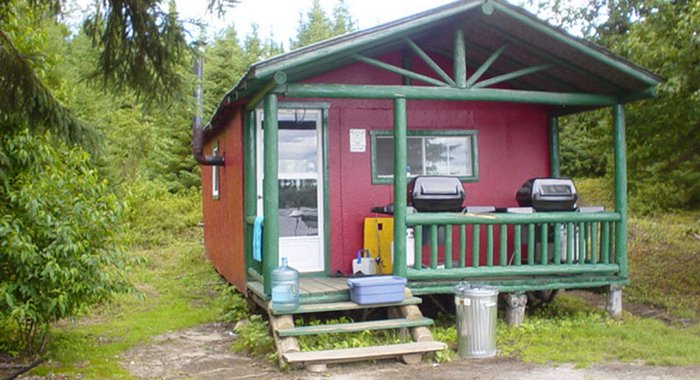 3/6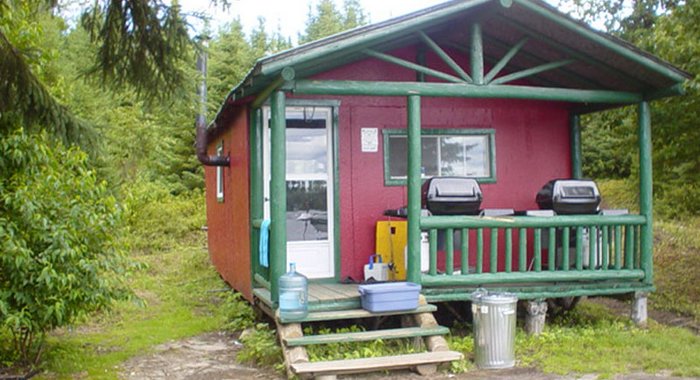 4/6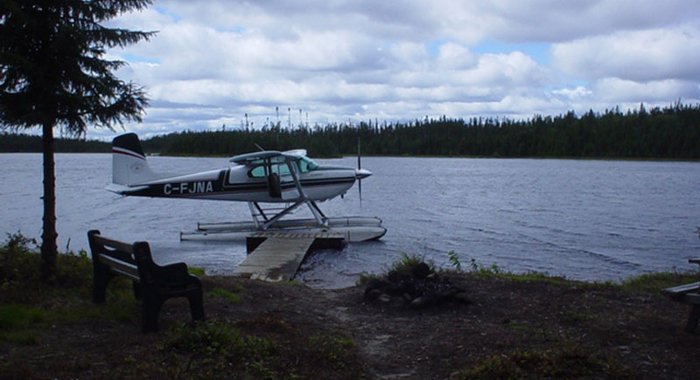 5/6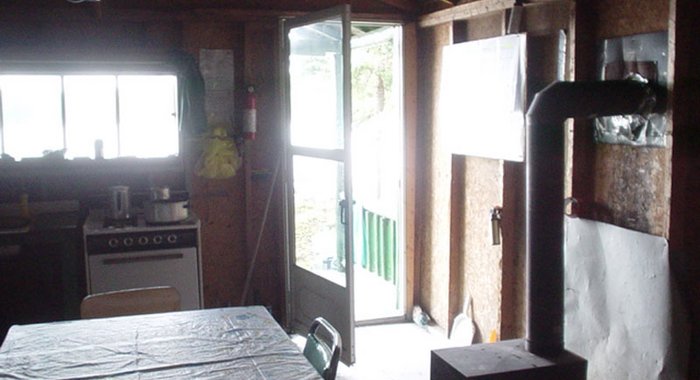 6/6
For 6 person(s)
1 bedroom(s)
2 beds
Single bunk bed (max. 2 pers.): 1
Single / double bunk bed (max. 3 pers.): 1
Privacy
Near the others
Amenities
Cold water
Sanitary block
Outhouse
Wood heating system
Propane gas lighting system
Lodging
CHALET 31
Air Tamarac Outfitter
Mauricie, Obedjiwan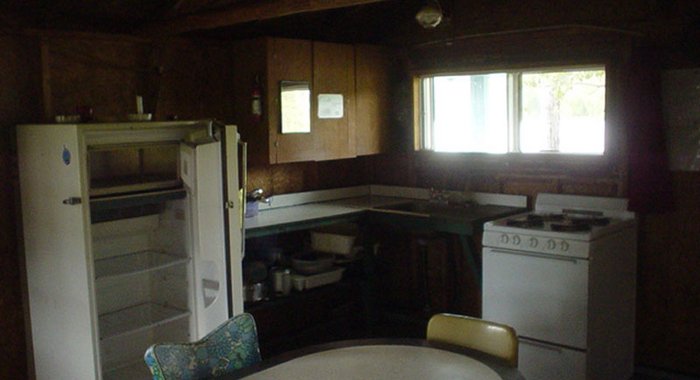 1/6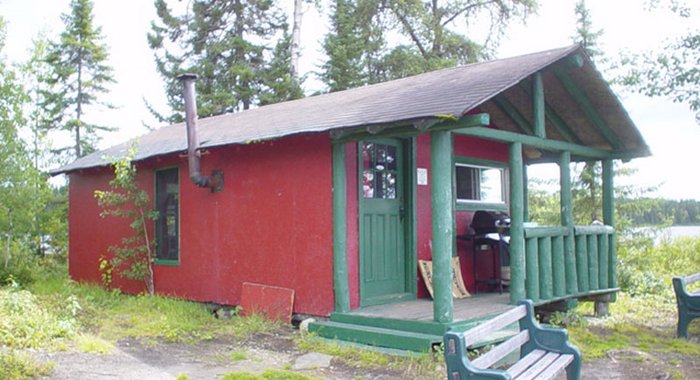 2/6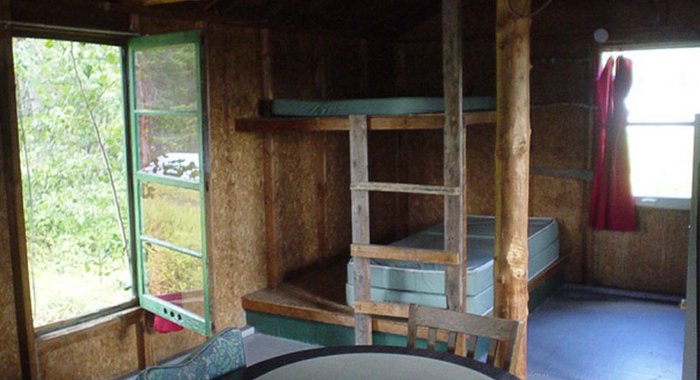 3/6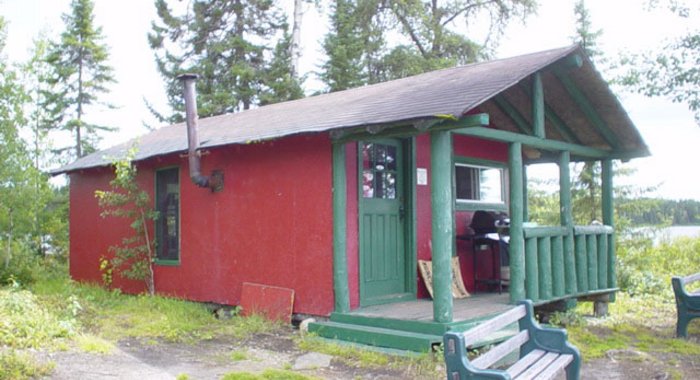 4/6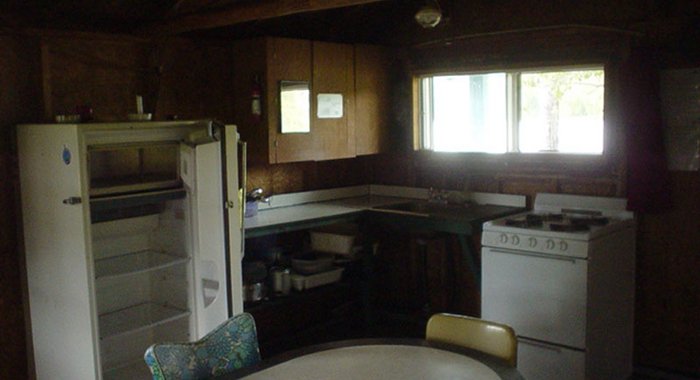 5/6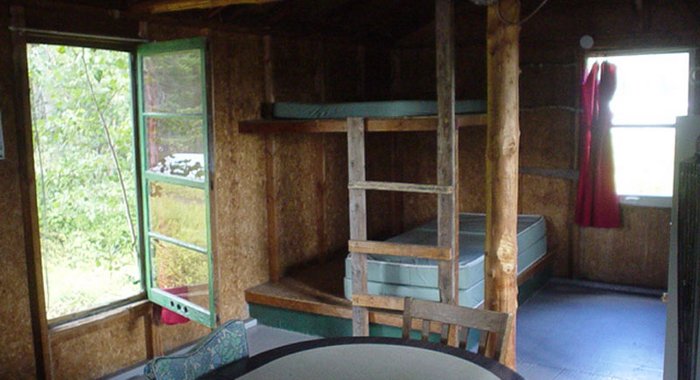 6/6
For 4 person(s)
1 bedroom(s)
2 beds
Single bunk bed (max. 2 pers.): 1
Single / double bunk bed (max. 3 pers.): 1
Privacy
Near the others
Amenities
Cold water
Sanitary block
Outhouse
Wood heating system
Propane gas lighting system
Lodging
CHALET 15
Air Tamarac Outfitter
Mauricie, Obedjiwan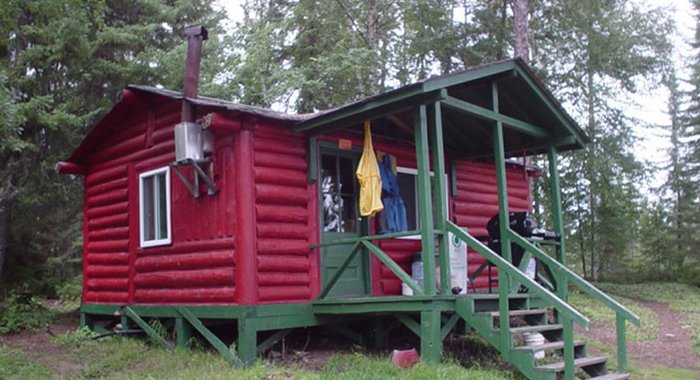 1/2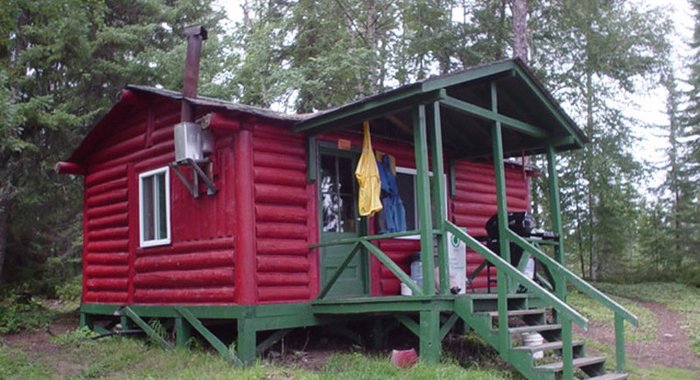 2/2
For 6 person(s)
2 bedroom(s)
5 beds
Single bed (max. 1 pers.): 4
Single bunk bed (max. 2 pers.): 1
Privacy
Near the others
Amenities
Cold water
Sanitary block
Outhouse
Wood heating system
Propane gas lighting system
Lodging
CHALET 14
Air Tamarac Outfitter
Mauricie, Obedjiwan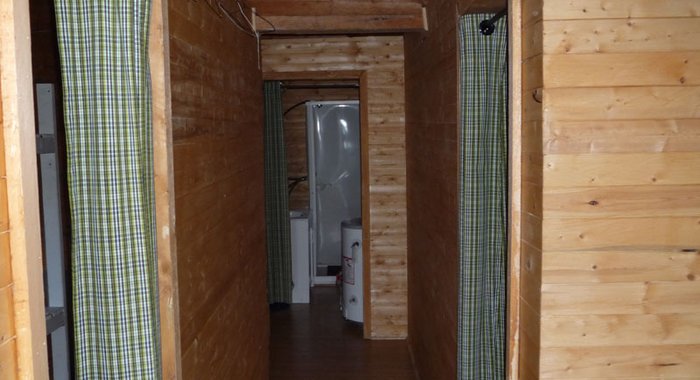 1/4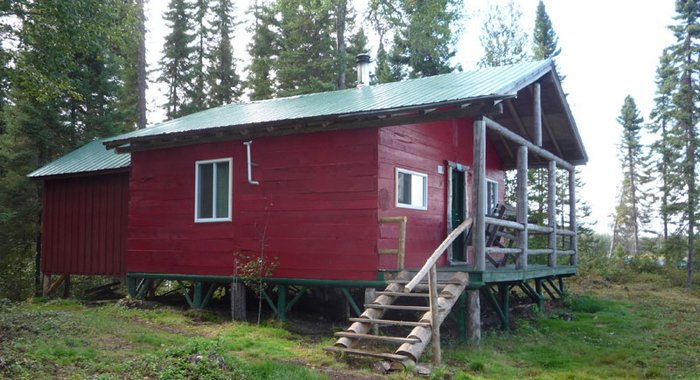 2/4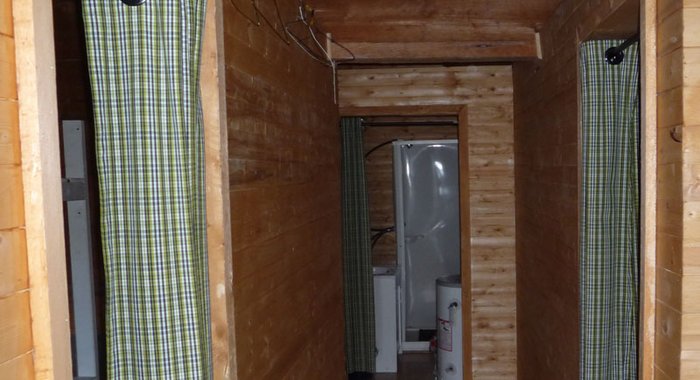 3/4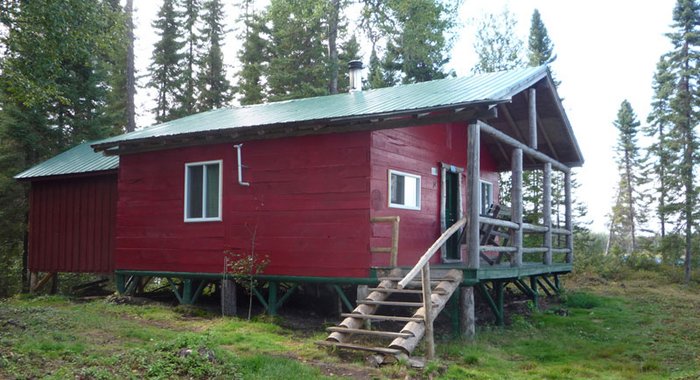 4/4
For 8 person(s)
3 bedroom(s)
5 beds
Single bed (max. 1 pers.): 2
Single bunk bed (max. 2 pers.): 3
Privacy
Distance from the others
Amenities
Cold water
Hot water
Interior shower
Outhouse
Wood heating system
Propane gas lighting system
Lodging
CHALET 30
Air Tamarac Outfitter
Mauricie, Obedjiwan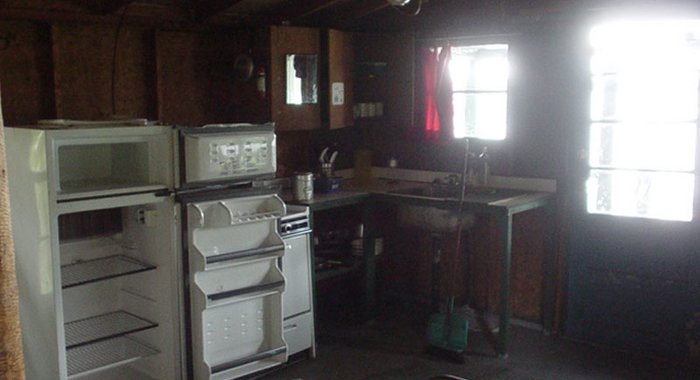 1/5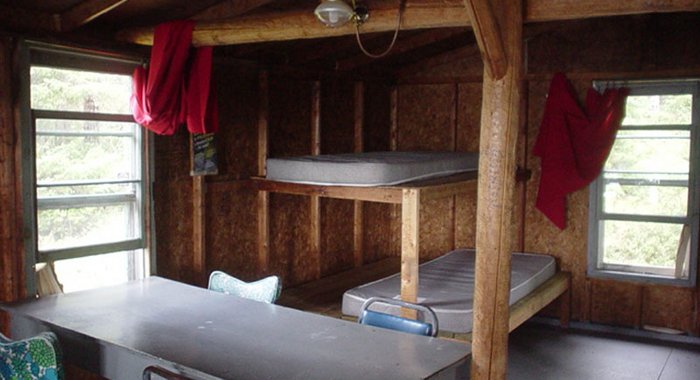 2/5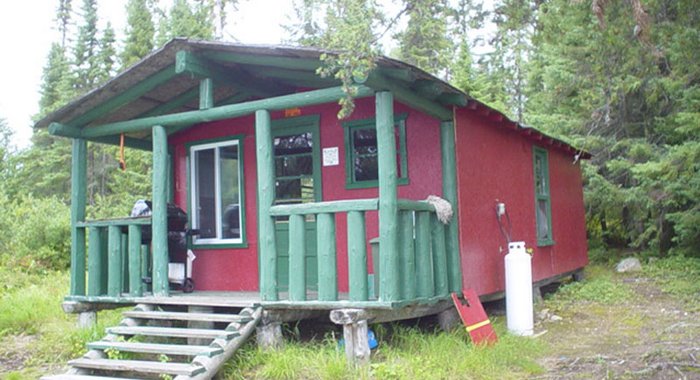 3/5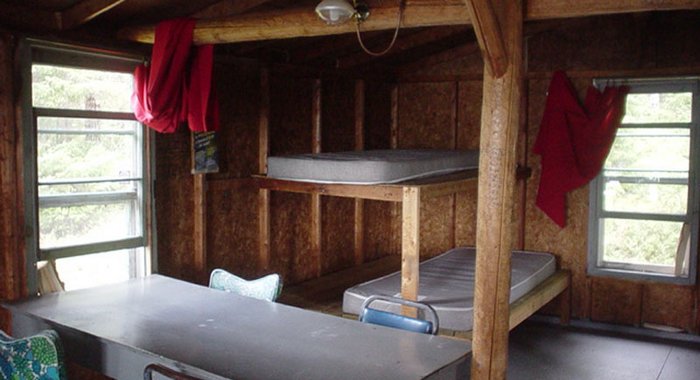 4/5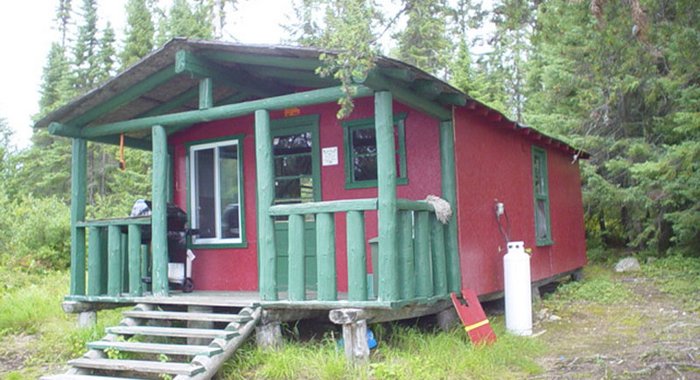 5/5
For 4 person(s)
1 bedroom(s)
2 beds
Single bunk bed (max. 2 pers.): 1
Single / double bunk bed (max. 3 pers.): 1
Privacy
Near the others
Amenities
Cold water
Sanitary block
Outhouse
Wood heating system
Propane gas lighting system
Lodging
CHALET 45
Air Tamarac Outfitter
Mauricie, Obedjiwan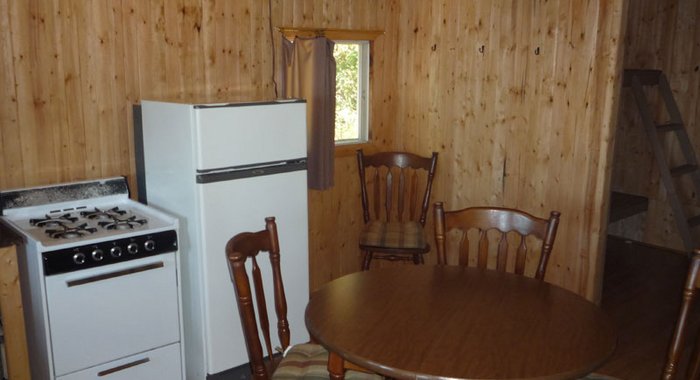 1/4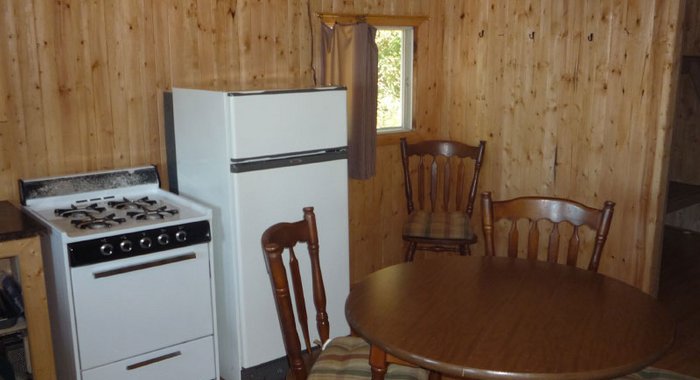 2/4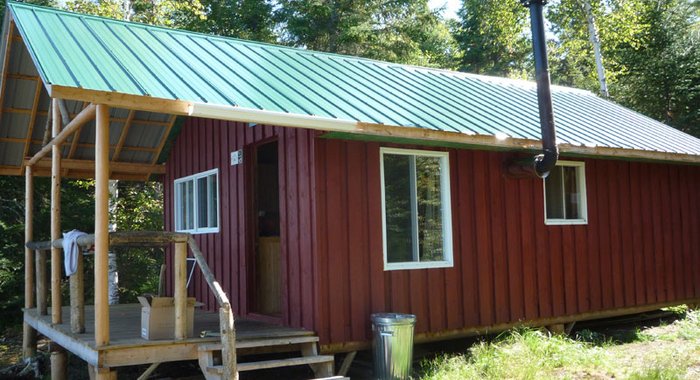 3/4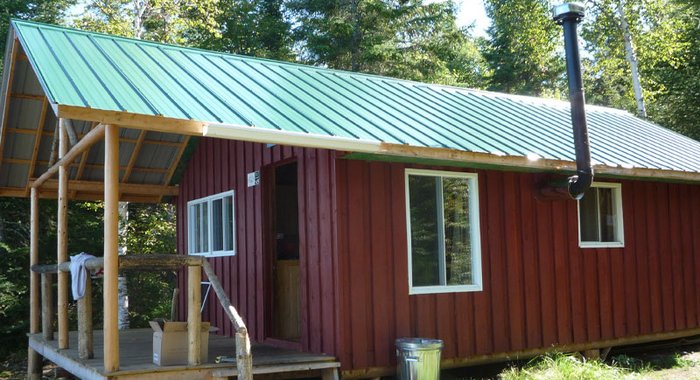 4/4
For 6 person(s)
1 bedroom(s)
2 beds
Single bunk bed (max. 2 pers.): 1
Single / double bunk bed (max. 3 pers.): 1
Privacy
Away from the others
Amenities
Cold water
Sanitary block
Outhouse
Wood heating system
Propane gas lighting system
Lodging
CHALET 46
Air Tamarac Outfitter
Mauricie, Obedjiwan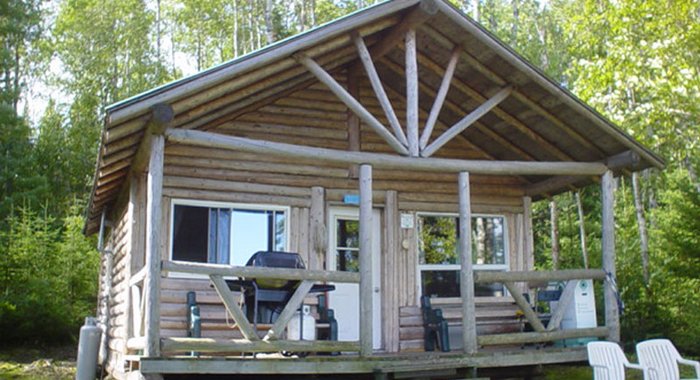 1/6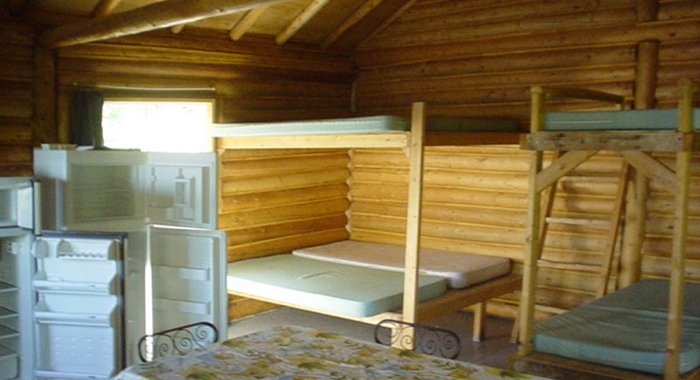 2/6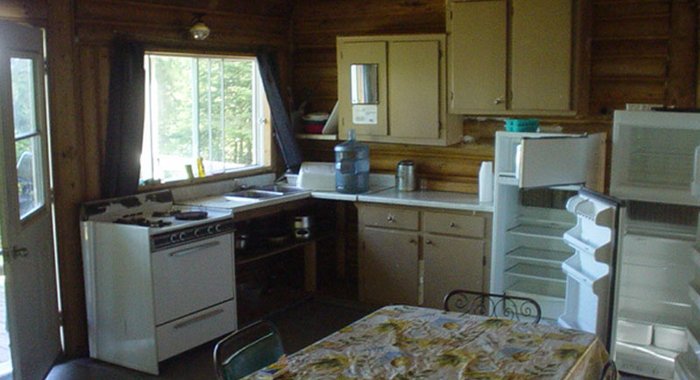 3/6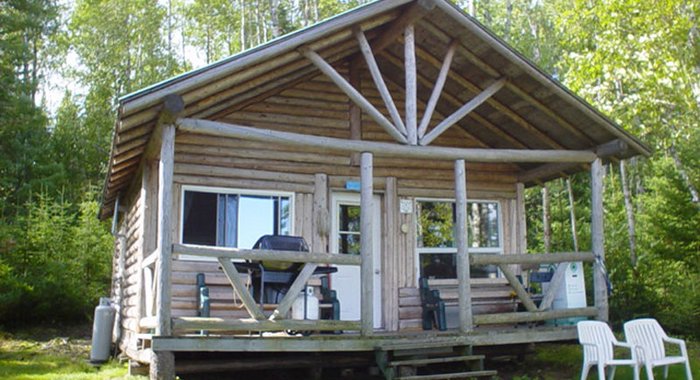 4/6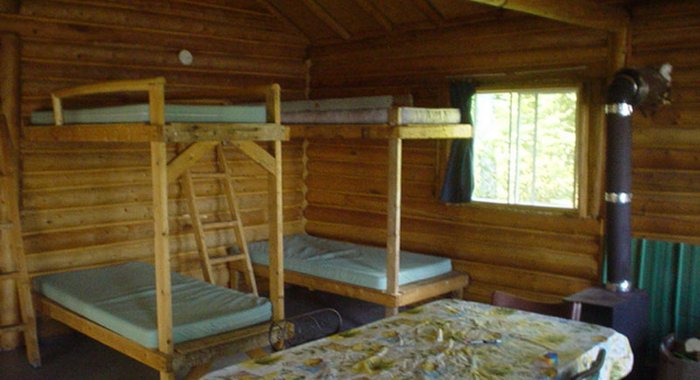 5/6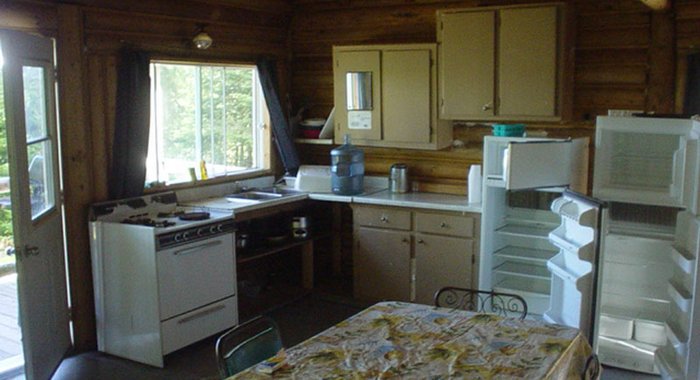 6/6
For 6 person(s)
2 bedroom(s)
5 beds
Single bed (max. 1 pers.): 4
Single bunk bed (max. 2 pers.): 1
Privacy
Away from the others
Amenities
Cold water
Sanitary block
Outhouse
Wood heating system
Propane gas lighting system
Lodging
CHALET 41
Air Tamarac Outfitter
Mauricie, Obedjiwan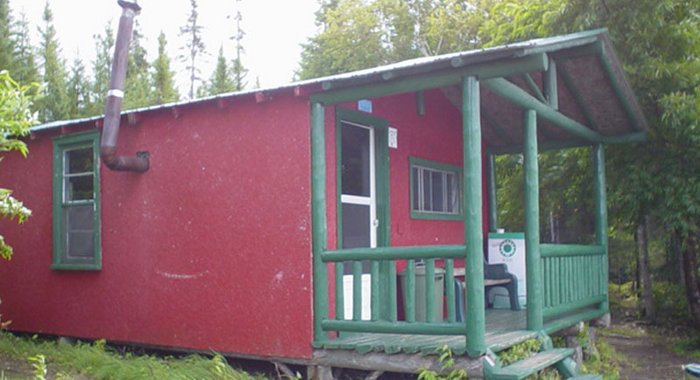 1/6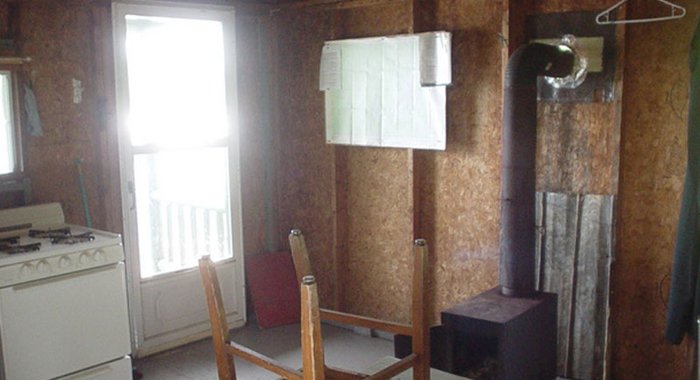 2/6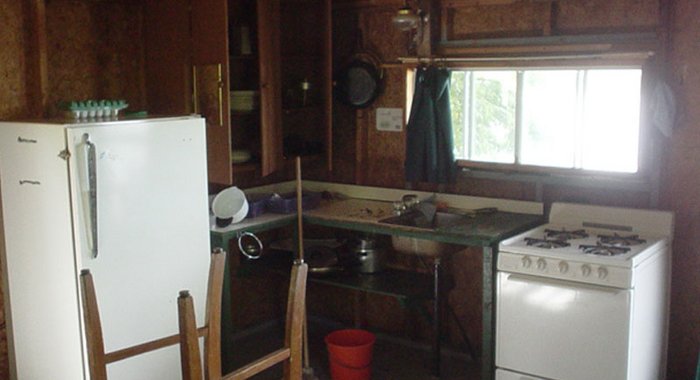 3/6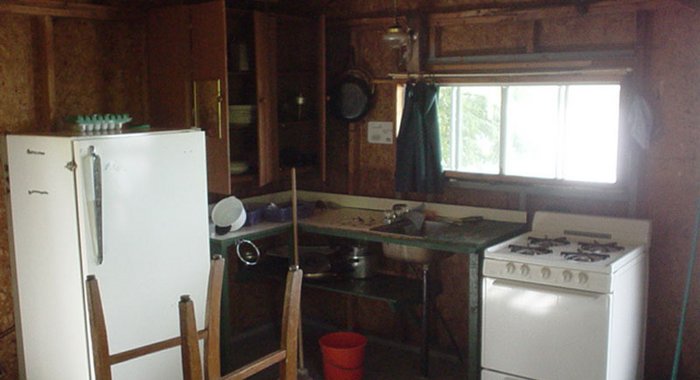 4/6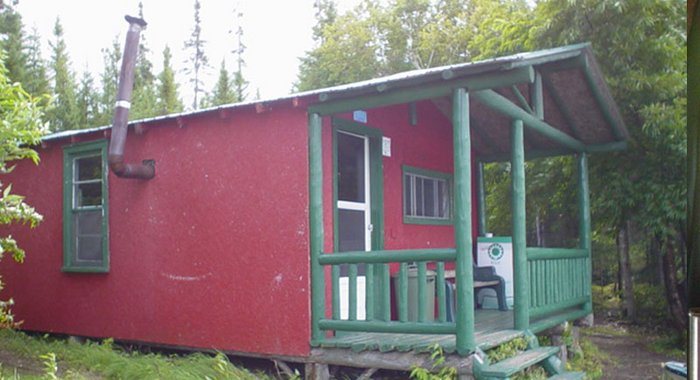 5/6
6/6
For 6 person(s)
2 bedroom(s)
2 beds
Single bunk bed (max. 2 pers.): 1
Single / double bunk bed (max. 3 pers.): 1
Privacy
Near the others
Amenities
Cold water
Sanitary block
Outhouse
Wood heating system
Propane gas lighting system
Lodging
CHALET 16
Air Tamarac Outfitter
Mauricie, Obedjiwan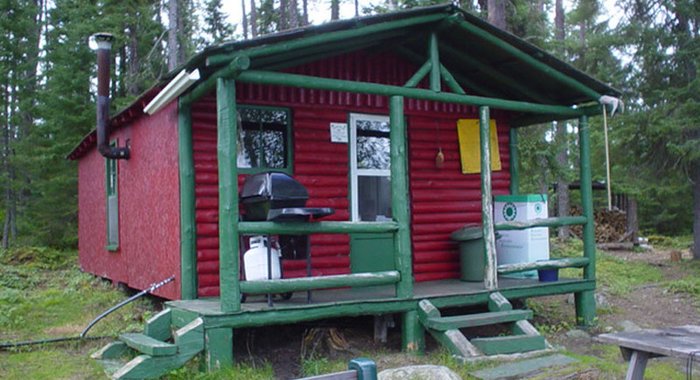 1/6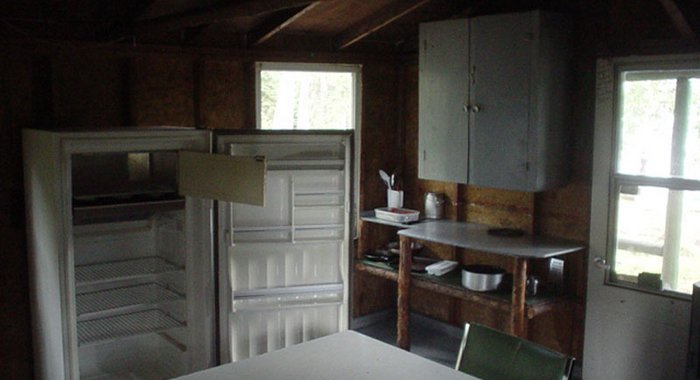 2/6
3/6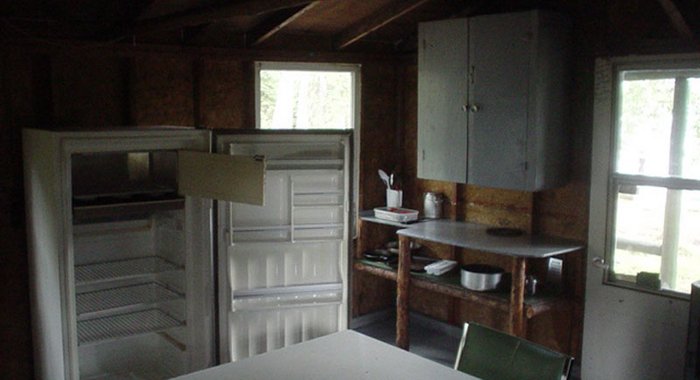 4/6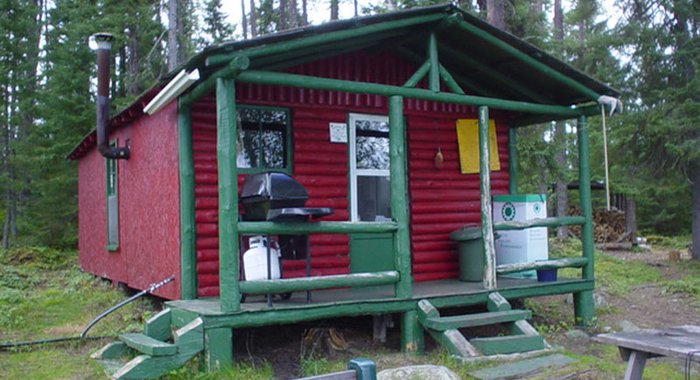 5/6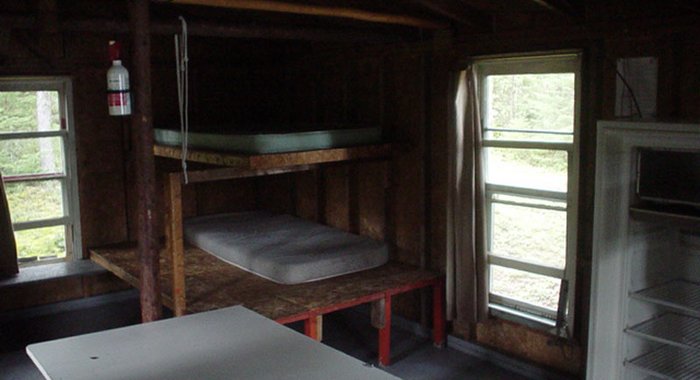 6/6
For 6 person(s)
1 bedroom(s)
2 beds
Single bunk bed (max. 2 pers.): 1
Single / double bunk bed (max. 3 pers.): 1
Privacy
Near the others
Amenities
Cold water
Sanitary block
Outhouse
Wood heating system
Propane gas lighting system
Lodging
CHALET 17
Air Tamarac Outfitter
Mauricie, Obedjiwan
For 4 person(s)
1 bedroom(s)
2 beds
Single bunk bed (max. 2 pers.): 2
Privacy
Away from the others
Amenities
Cold water
Hot water
Interior shower
Outhouse
Wood heating system
Propane gas lighting system