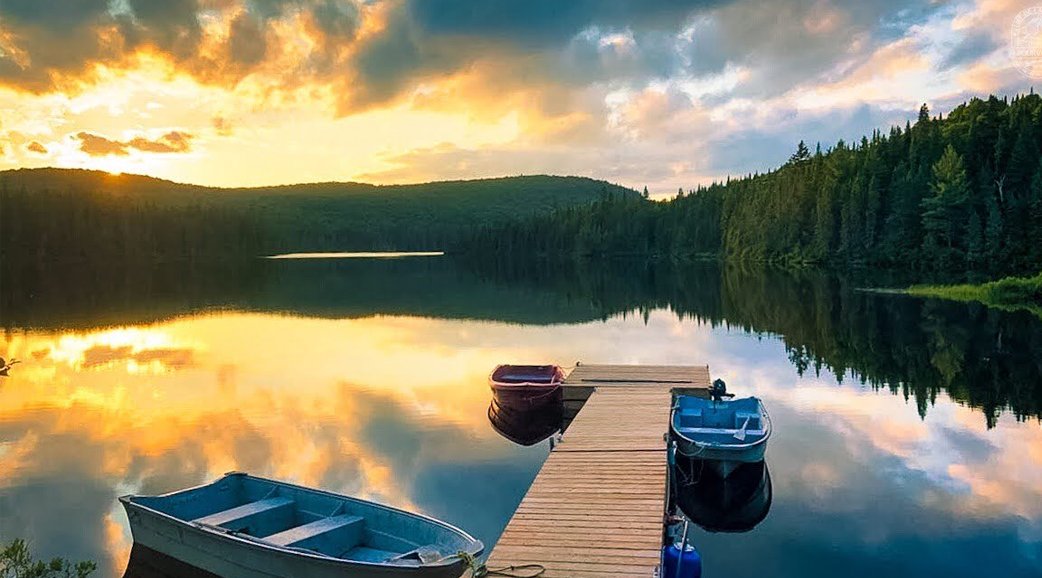 1/5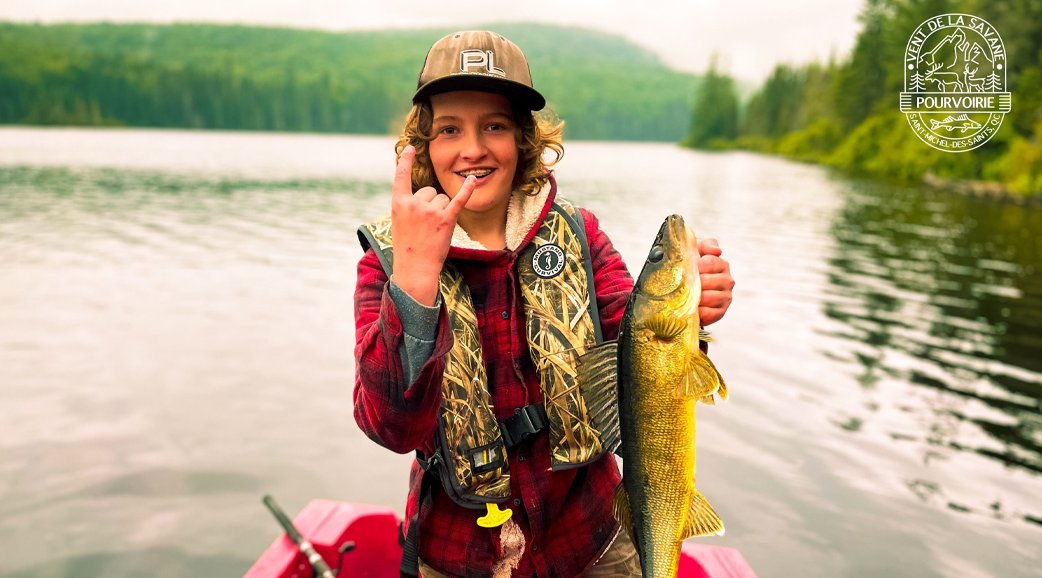 2/5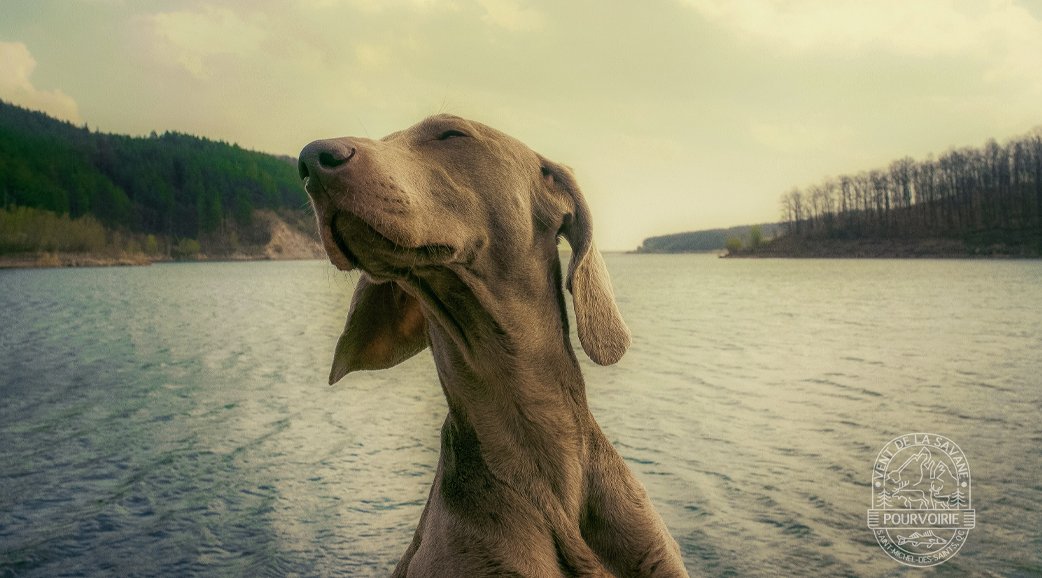 3/5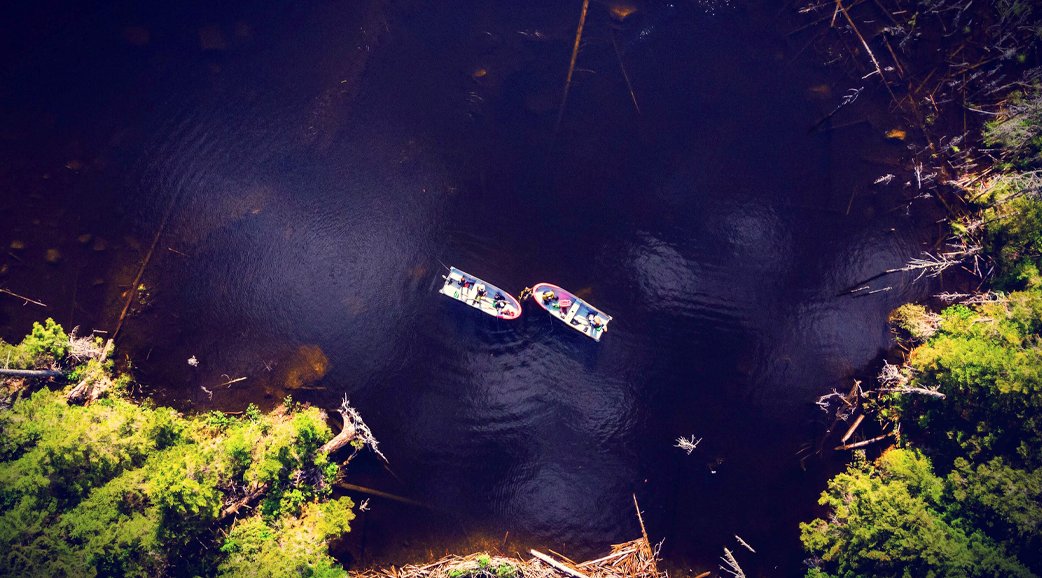 4/5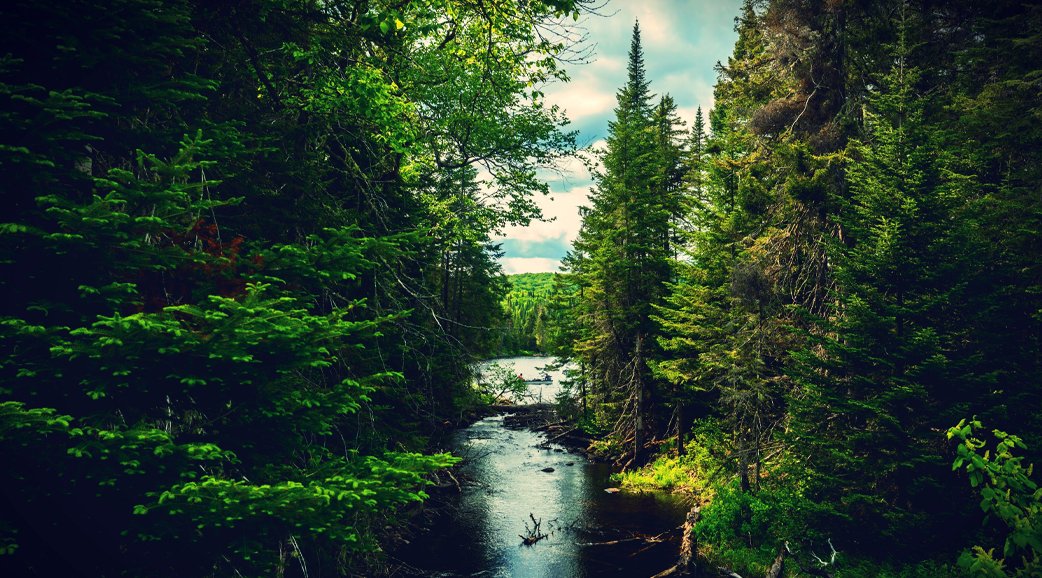 5/5
Description
Come and breathe the fresh air of the coniferous and deciduous trees on this large exclusive 82 km2 territory where there are many fertile lakes with brook trout, walleye and pike. The outfitter also boasts one of the most game-rich territories. Bear, small game, moose and deer hunts are also popular with hunting enthusiasts. Vacationing is also very popular in our area. In the privacy of your own home, come and recharge your batteries!
Additional Information
Access
20 km of forest road.
Location
Lake Descoteaux
Distance from
Montreal : 180 km
Quebec : 300 km
Gatineau : 181 km
Sept-Îles : 298 km
Trois-Rivieres : 131 km
Val d'Or : 312 km
Saguenay : 298 km
Rimouski : 464 km
Some distances may be indicated as the crow flies.
Zone(s)
15
GPS coordinates
Latitude : 46.73016
Longitude : -74.17333
Land area
82.4 km2
Opening Period
May 1st to October 31st
Type of outfitter
Exclusive rights
Service language
French and english
Type of catering
Establishment number
850071
License number
14-917
All activities
Summer
Hiking
Nature interpretation
Pedal boat
Wildlife observation
Fishing
Primary species
Brook or speckled trout
Native brook or speckled trout
Northern pike
Walleye
Yellow perch
Types of fishing
Waterbody
Additional information
Exclusive fly-fishing in certain stretch of water
Mandatory catch & release in certain stretch of water
Shore lunch prepared by a guide
Fixed daily quota in certain stretch of water
Shore lunch site
Hunting
Primary species
Canada goose
Black bear
Duck
Hare
Moose
Ruffed grouse
Spruce grouse
White-tailed deer
Wild turkey
Woodcock
Types of hunting
Bow and arrow/crossbow
With riffle
Guided
Common
Access fee
Battery recharge
BBQ
Boat
Electric motor
Evisceration
Fish house
Fish-cleaning service
Gasoline motor
Guiding service
Hunting guide
Personal flotation device(s)
Transportation to fishing sites
With supplements
Access fee
Domestic animal
Electric motor
Evisceration services
Fish-cleaning service
Fishing tackle
Gasoline motor
Guiding service
Hunting guide
Sale of fish bait
Sale of hunting equipment
Lodging
CHALET HENRI-TOTO
VENT DE LA SAVANE
Lanaudière, Lac-Matawin
Lodging
CHALET LA LOUTRE
VENT DE LA SAVANE
Lanaudière, Lac-Matawin
For 12 person(s)
5 bedroom(s)
7 beds
Single bed (max. 1 pers.): 4
Single bunk bed (max. 2 pers.): 1
Single / double bunk bed (max. 3 pers.): 2
Privacy
Distance from the others
Amenities
Cold water
Hot water
Interior bathroom
Wood heating system
Electric lighting system
Propane gas lighting system
Lodging
CHALET LE CASTOR
VENT DE LA SAVANE
Lanaudière, Lac-Matawin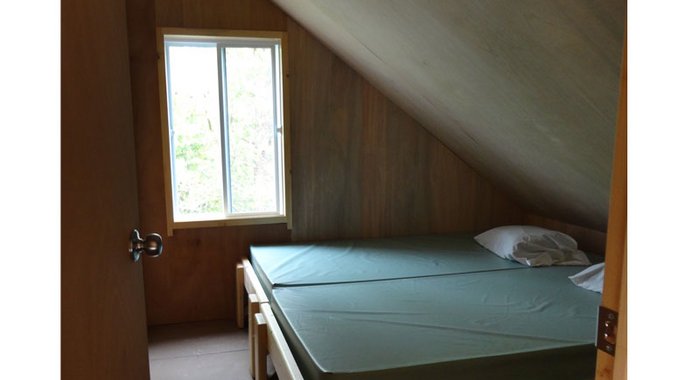 1/3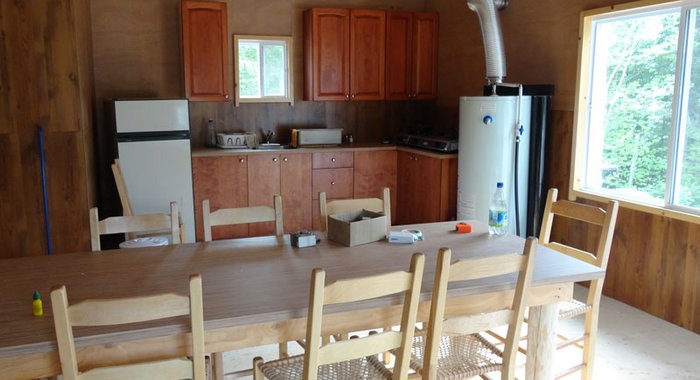 2/3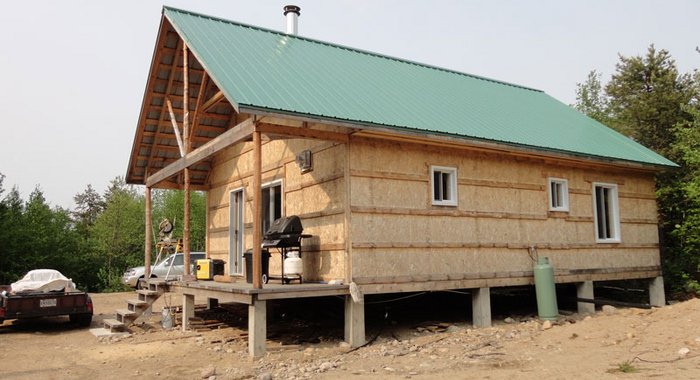 3/3
For 12 person(s)
5 bedroom(s)
7 beds
Single bed (max. 1 pers.): 4
Single bunk bed (max. 2 pers.): 1
Single / double bunk bed (max. 3 pers.): 2
Privacy
Away from the others
Amenities
Wood stove - fireplace
Cold water
Hot water
Interior bathroom
Wood heating system
Electric lighting system
Propane gas lighting system
Lodging
CHALET L'OUTARDE
VENT DE LA SAVANE
Lanaudière, Lac-Matawin
For 10 person(s)
4 bedroom(s)
6 beds
Single bed (max. 1 pers.): 4
Single / double bunk bed (max. 3 pers.): 2
Privacy
Distance from the others
Amenities
Cold water
Hot water
Interior bathroom
Wood heating system
Electric lighting system
Lodging
CHALET L'OURS
VENT DE LA SAVANE
Lanaudière, Lac-Matawin
1/3
2/3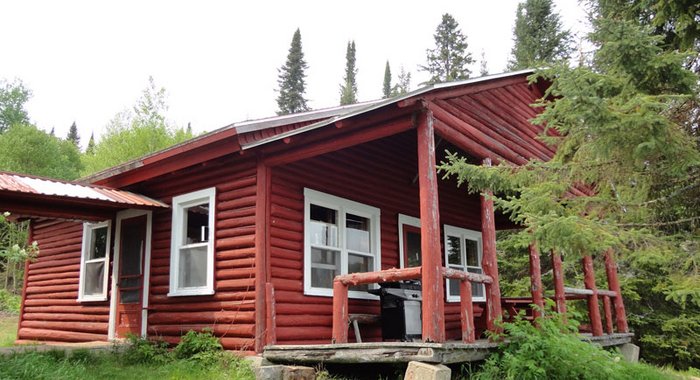 3/3
For 10 person(s)
4 bedroom(s)
7 beds
Single bed (max. 1 pers.): 4
Single / double bunk bed (max. 3 pers.): 2
Futon or Sofa bed (max. 2 pers.): 1
Privacy
Away from the others
Amenities
Cold water
Hot water
Interior bathroom
Wood heating system
Electric lighting system
Propane gas lighting system
Lodging
CHALET LE HUARD
VENT DE LA SAVANE
Lanaudière, Lac-Matawin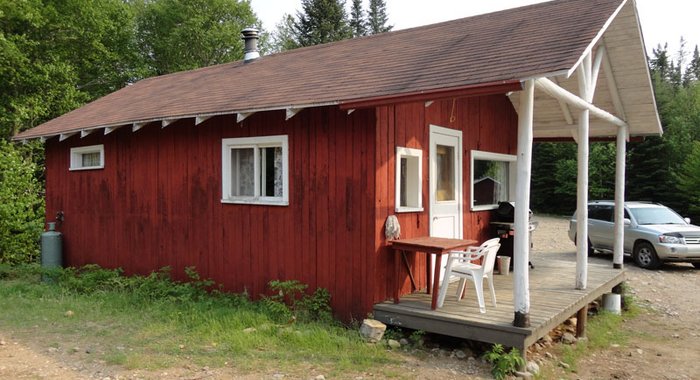 1/3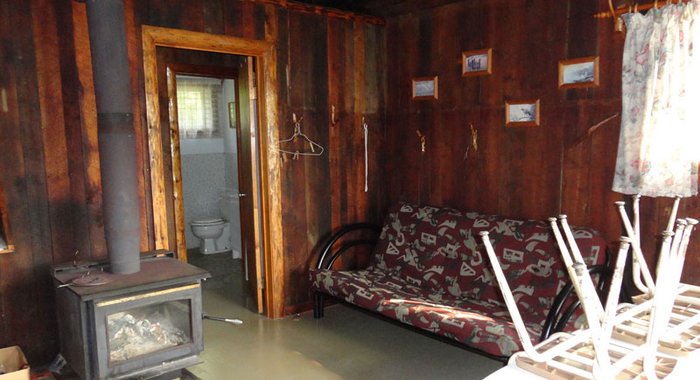 2/3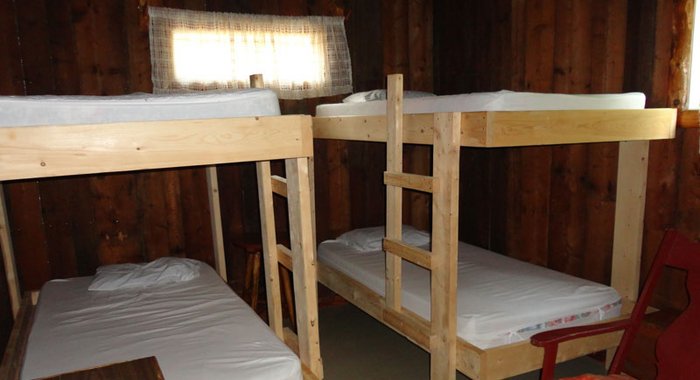 3/3
For 5 person(s)
1 bedroom(s)
3 beds
Single bunk bed (max. 2 pers.): 2
Futon or Sofa bed (max. 2 pers.): 1
Privacy
Near the others
Amenities
Wood stove - fireplace
Cold water
Hot water
Interior bathroom
Wood heating system
Propane gas lighting system
Lodging
CHALET L'ORIGNAL
VENT DE LA SAVANE
Lanaudière, Lac-Matawin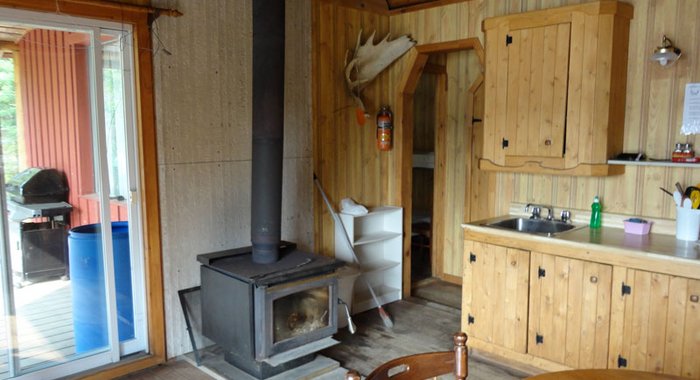 1/2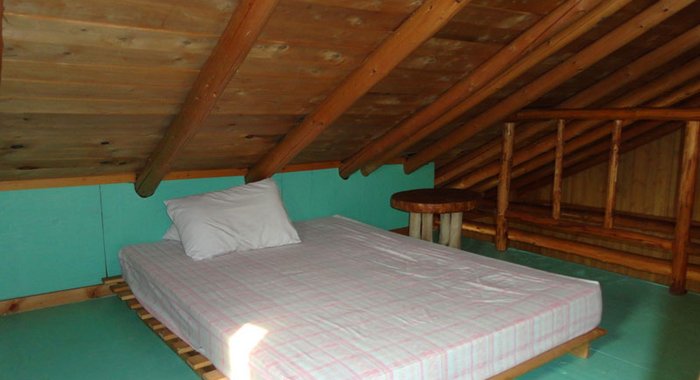 2/2
For 7 person(s)
1 bedroom(s)
6 beds
Single bed (max. 1 pers.): 2
Double, Queen or King (max. 2 pers.): 1
Single bunk bed (max. 2 pers.): 2
Futon or Sofa bed (max. 2 pers.): 1
Privacy
Near the others
Amenities
Wood stove - fireplace
Cold water
Hot water
Interior bathroom
Wood heating system
Propane gas lighting system
Lodging
CHALET LE BROCHET
VENT DE LA SAVANE
Lanaudière, Lac-Matawin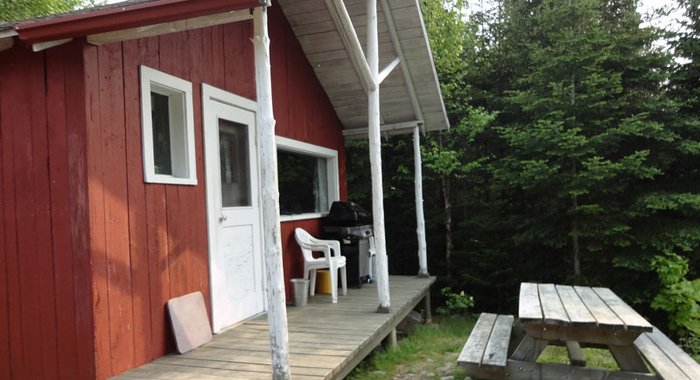 1/3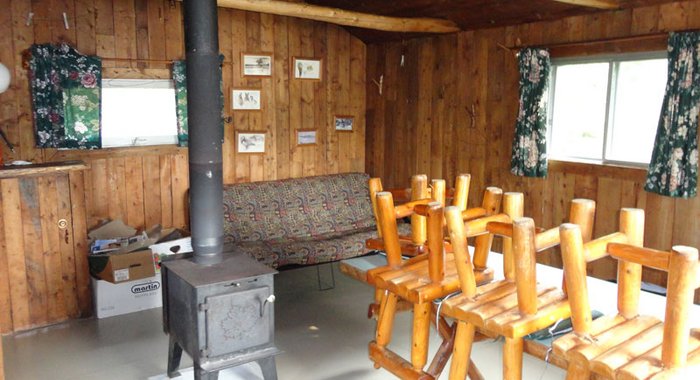 2/3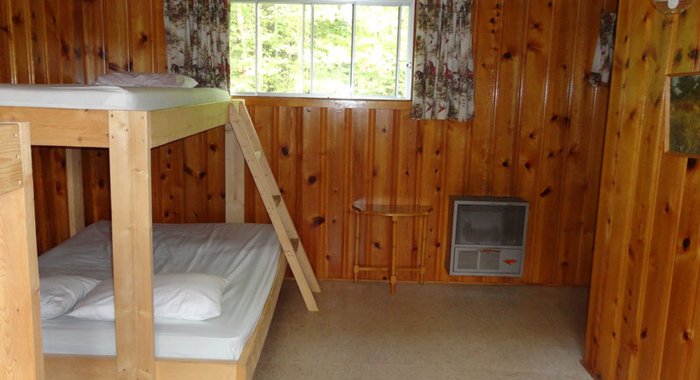 3/3
For 6 person(s)
1 bedroom(s)
3 beds
Single bed (max. 1 pers.): 1
Single / double bunk bed (max. 3 pers.): 2
Privacy
Near the others
Amenities
Cold water
Hot water
Interior bathroom
Automatic heating system
Wood heating system
Propane gas lighting system
Lodging
CHALET LES HIRONDELLES
VENT DE LA SAVANE
Lanaudière, Lac-Matawin
For 4 person(s)
1 bedroom(s)
1 beds
Double bunk bed (max. 4 pers.): 1
Privacy
Alone on the water
Amenities
Cold water
Hot water
Interior bathroom
Wood heating system
Propane gas lighting system
Lodging
CHALET LE CARCAJOU
VENT DE LA SAVANE
Lanaudière, Lac-Matawin
For 4 person(s)
2 bedroom(s)
4 beds
Single bed (max. 1 pers.): 2
Double, Queen or King (max. 2 pers.): 1
Futon or Sofa bed (max. 2 pers.): 1
Privacy
Alone on the water
Amenities
Cold water
Hot water
Interior bathroom
Lodging
VENT DE LA SAVANE
Lanaudière, Lac-Matawin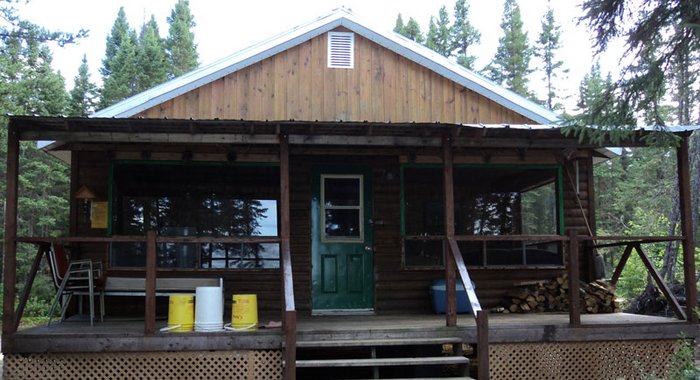 1/3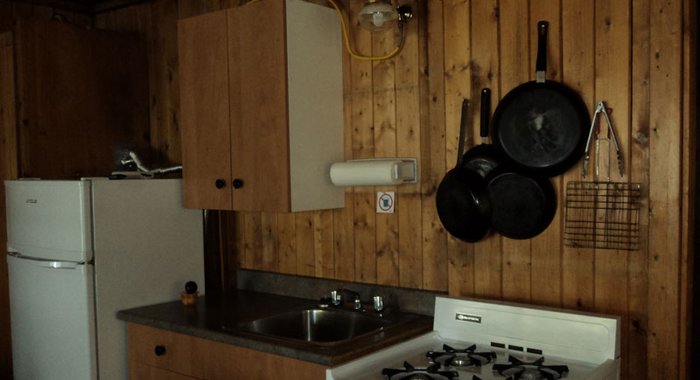 2/3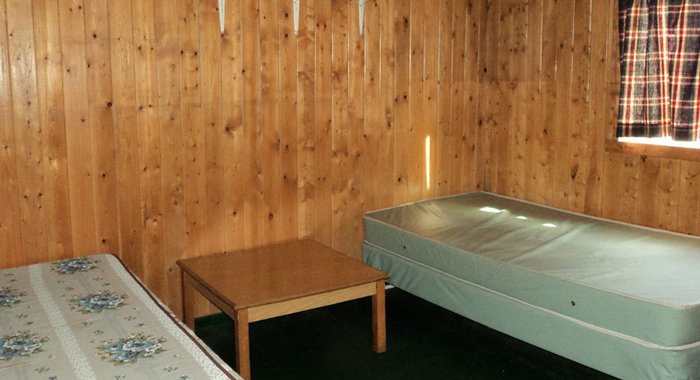 3/3
Lodging
VENT DE LA SAVANE
Lanaudière, Lac-Matawin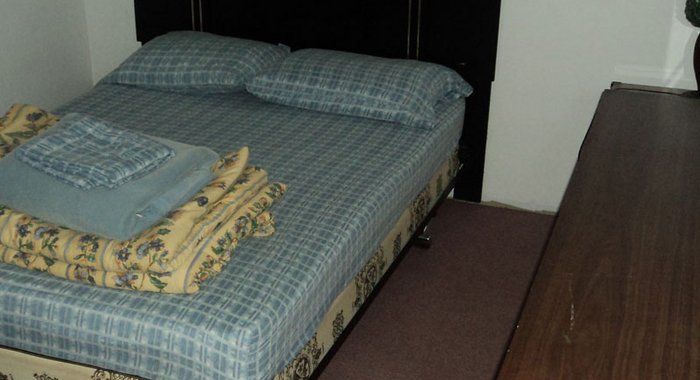 1/3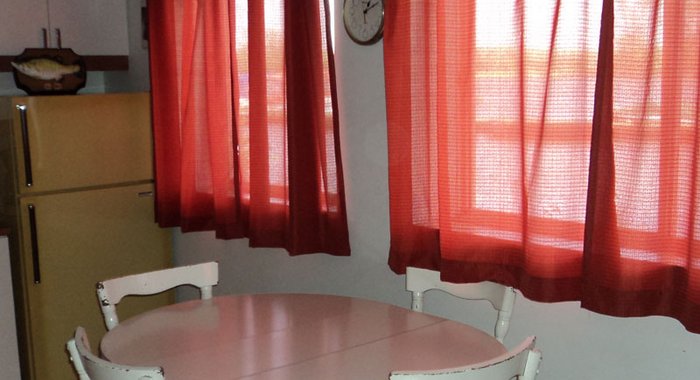 2/3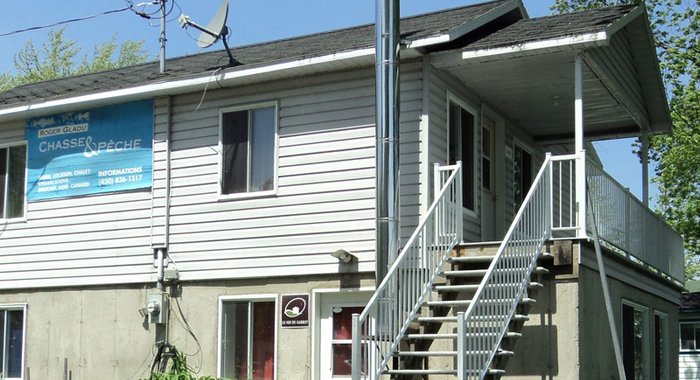 3/3