1/2
2/2
Description
Pourvoirie Baroux offers you daily fishing or lodging in 12 full equipped cottages sitting next 8 trout lakes (speckled, rainbow, lake trout and char). In addition, you may enjoy various activities: swimming pool, hiking trails, boats, paddle boats, mountain bikes and playgrounds. Come to enjoy our marvellous site, and find a total escape so close to the city.
Additional Information
Access
Route 323 to Brébeuf, and forestry road (6 km / 4.5 miles) to the outfitter.
Location
1141, De la Pourvoirie Road, Amherst (Québec), Lake Barrière
Distance from
Montreal : 125 km
Quebec : 400 km
Gatineau : 125 km
Sept-Îles : 379 km
Trois-Rivieres : 171 km
Val d'Or : 321 km
Saguenay : 379 km
Rimouski : 538 km
Some distances may be indicated as the crow flies.
Zone(s)
10
GPS coordinates
Latitude : 46.08828
Longitude : -74.75261
Land area
22.4 km2
Opening Period
April 25th to November 15th
Type of outfitter
Exclusive rights
Service language
French
Type of catering
Establishment number
850066
License number
15-840
All activities
Summer
Canoe
Hiking
Kayak
Mountain biking
Campground with/without services
Total number of campsites : 6
Number of campsites with 2 services : 6
Fishing
Primary species
Arctic char (freshwater)
Brook or speckled trout
Rainbow trout
Secondary species
Types of fishing
Daily fishing
Fall fishing
Waterbody
Hunting
Types of hunting
Bow and arrow/crossbow
With riffle
Common
Battery recharge
BBQ
Boat ramp
Camp fire
Domestic animal
Fish house
Freezer
Indoor pool
With supplements
Access fee
Boat-washing station
Electric motor
Fishing tackle
Guiding service
Sale of fish bait
Lodging
REFUGE RUSTIQUE 4
Pourvoirie Baroux
Laurentides, Amherst
1 beds
Single bunk bed (max. 2 pers.): 1
Privacy
Near the others
Amenities
Lodging
REFUGE RUSTIQUE 5
Pourvoirie Baroux
Laurentides, Amherst
1 beds
Single bunk bed (max. 2 pers.): 1
Privacy
Near the others
Amenities
Lodging
CHALET STUDIO
Pourvoirie Baroux
Laurentides, Amherst
For 10 person(s)
2 bedroom(s)
4 beds
Single bunk bed (max. 2 pers.): 1
Double bunk bed (max. 4 pers.): 1
Single / double bunk bed (max. 3 pers.): 1
Folding bed (max. 1 pers.): 1
Privacy
Semi-detached
Amenities
Cold water
Hot water
Interior bathroom
Automatic heating system
Electric lighting system
Lodging
CHALET 1
Pourvoirie Baroux
Laurentides, Amherst
1/3
2/3
3/3
For 10 person(s)
2 bedroom(s)
5 beds
Single bed (max. 1 pers.): 1
Double, Queen or King (max. 2 pers.): 1
Single / double bunk bed (max. 3 pers.): 2
Folding bed (max. 1 pers.): 1
Privacy
Away from the others
Amenities
Wood stove - fireplace
Cold water
Hot water
Interior bathroom
Automatic heating system
Wood heating system
Electric lighting system
Lodging
CHALET 2
Pourvoirie Baroux
Laurentides, Amherst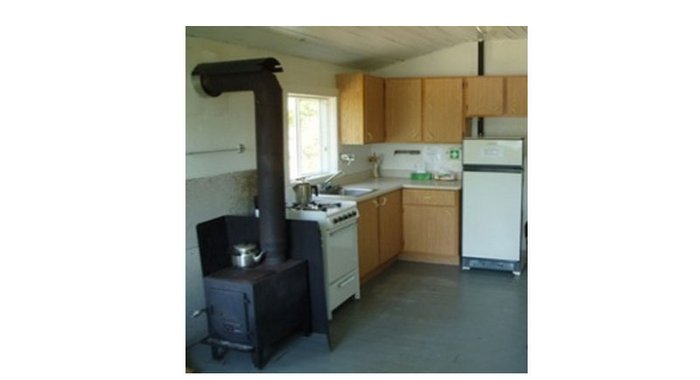 1/3
2/3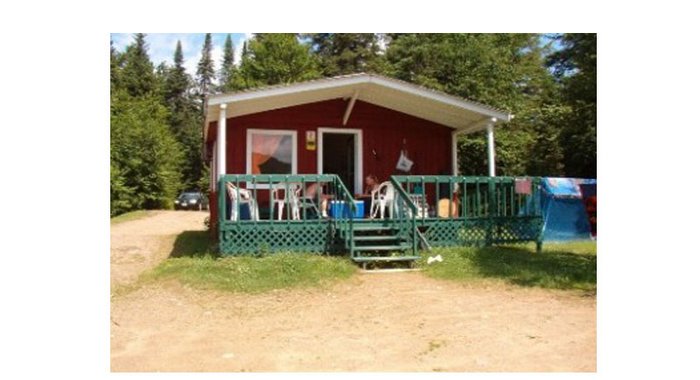 3/3
For 6 person(s)
2 bedroom(s)
2 beds
Single / double bunk bed (max. 3 pers.): 2
Privacy
Away from the others
Amenities
Cold water
Hot water
Interior bathroom
Wood heating system
Electric lighting system
Lodging
CHALET 7
Pourvoirie Baroux
Laurentides, Amherst
1/3
2/3
3/3
For 6 person(s)
2 bedroom(s)
2 beds
Single / double bunk bed (max. 3 pers.): 2
Privacy
Alone on the water
Amenities
Cold water
Hot water
Interior bathroom
Wood heating system
Electric lighting system
Lodging
CHALET 4
Pourvoirie Baroux
Laurentides, Amherst
1/4
2/4
3/4
4/4
For 6 person(s)
1 bedroom(s)
2 beds
Single / double bunk bed (max. 3 pers.): 2
Privacy
Away from the others
Amenities
Wood stove - fireplace
Cold water
Hot water
Interior bathroom
Wood heating system
Electric lighting system
Lodging
CHALET 3
Pourvoirie Baroux
Laurentides, Amherst
1/3
2/3
3/3
For 8 person(s)
2 bedroom(s)
2 beds
Double bunk bed (max. 4 pers.): 2
Privacy
Away from the others
Amenities
Wood stove - fireplace
Cold water
Hot water
Interior bathroom
Automatic heating system
Wood heating system
Electric lighting system
Lodging
CHALET 5
Pourvoirie Baroux
Laurentides, Amherst
1/4
2/4
3/4
4/4
For 6 person(s)
2 bedroom(s)
2 beds
Single / double bunk bed (max. 3 pers.): 2
Privacy
Alone on the water
Amenities
Cold water
Hot water
Interior bathroom
Wood heating system
Electric lighting system
Lodging
CHALET 9
Pourvoirie Baroux
Laurentides, Amherst
1/3
2/3
3/3
For 8 person(s)
2 bedroom(s)
2 beds
Double bunk bed (max. 4 pers.): 2
Privacy
Alone on the water
Amenities
Cold water
Hot water
Interior bathroom
Wood heating system
Electric lighting system
Lodging
CHALET 8
Pourvoirie Baroux
Laurentides, Amherst
1/3
2/3
3/3
For 8 person(s)
2 bedroom(s)
2 beds
Single / double bunk bed (max. 3 pers.): 2
Privacy
Alone on the water
Amenities
Wood stove - fireplace
Cold water
Hot water
Interior bathroom
Wood heating system
Electric lighting system
Lodging
CHALET 6
Pourvoirie Baroux
Laurentides, Amherst
1/2
2/2
For 6 person(s)
2 bedroom(s)
2 beds
Single / double bunk bed (max. 3 pers.): 2
Privacy
Away from the others
Amenities
Cold water
Hot water
Interior bathroom
Wood heating system
Electric lighting system
Lodging
CHALET 10
Pourvoirie Baroux
Laurentides, Amherst
1/3
2/3
3/3
For 8 person(s)
2 bedroom(s)
2 beds
Double, Queen or King (max. 2 pers.): 1
Double bunk bed (max. 4 pers.): 1
Privacy
Away from the others
Amenities
Cold water
Hot water
Interior bathroom
Wood heating system
Electric lighting system
Lodging
CHALET 11
Pourvoirie Baroux
Laurentides, Amherst
1/3
2/3
3/3
For 8 person(s)
2 bedroom(s)
2 beds
Double bunk bed (max. 4 pers.): 2
Privacy
Away from the others
Amenities
Wood stove - fireplace
Cold water
Hot water
Interior bathroom
Automatic heating system
Wood heating system
Electric lighting system
Lodging
CHALET 12
Pourvoirie Baroux
Laurentides, Amherst
1/3
2/3
3/3
For 4 person(s)
2 bedroom(s)
4 beds
Single bed (max. 1 pers.): 1
Single bunk bed (max. 2 pers.): 3
Privacy
Alone on the water
Amenities
Wood stove - fireplace
Cold water
Hot water
Interior bathroom
Wood heating system
Electric lighting system
Lodging
REFUGE RUSTIQUE 1
Pourvoirie Baroux
Laurentides, Amherst
1 beds
Double, Queen or King (max. 2 pers.): 1
Amenities
Lodging
REFUGE RUSTIQUE 2
Pourvoirie Baroux
Laurentides, Amherst
1 beds
Double, Queen or King (max. 2 pers.): 1
Amenities
Lodging
REFUGE RUSTIQUE 3
Pourvoirie Baroux
Laurentides, Amherst
1 beds
Double, Queen or King (max. 2 pers.): 1
Amenities