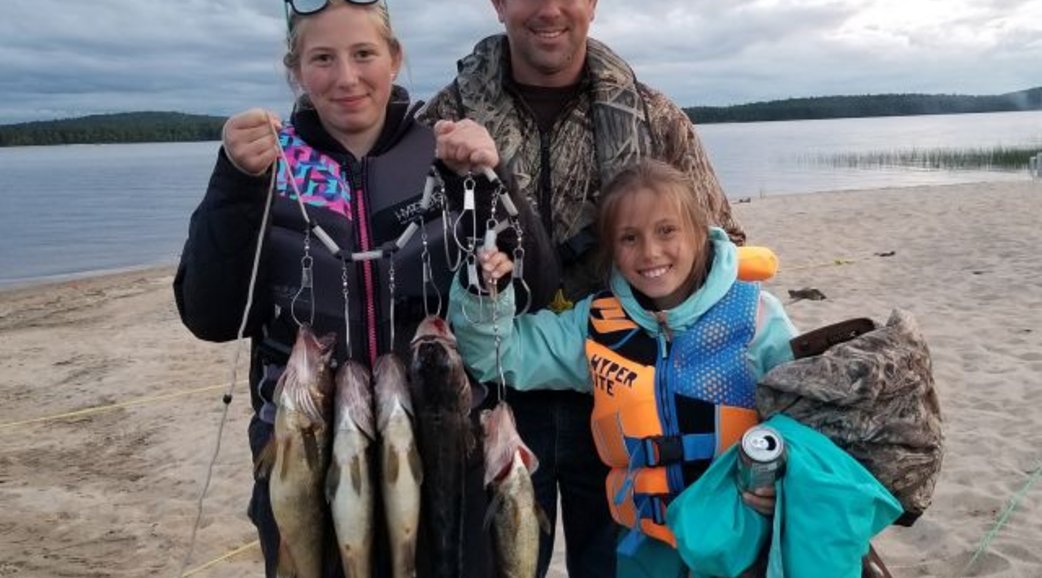 1/8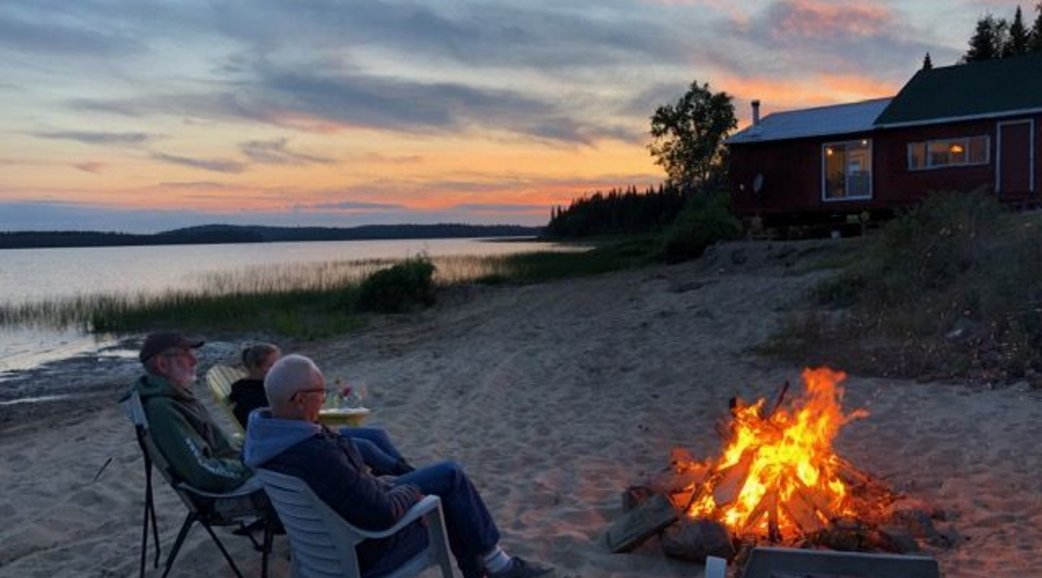 2/8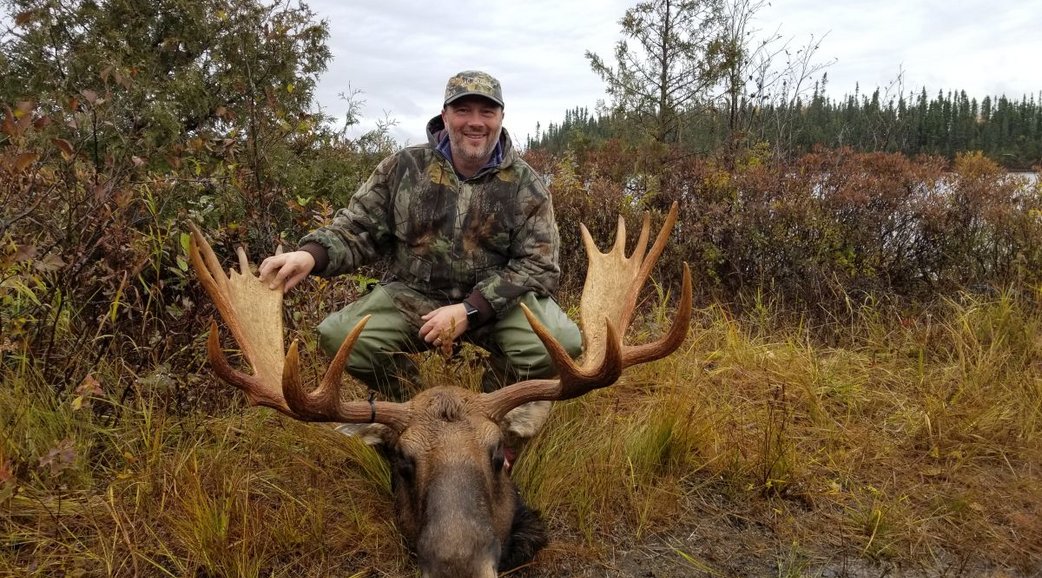 3/8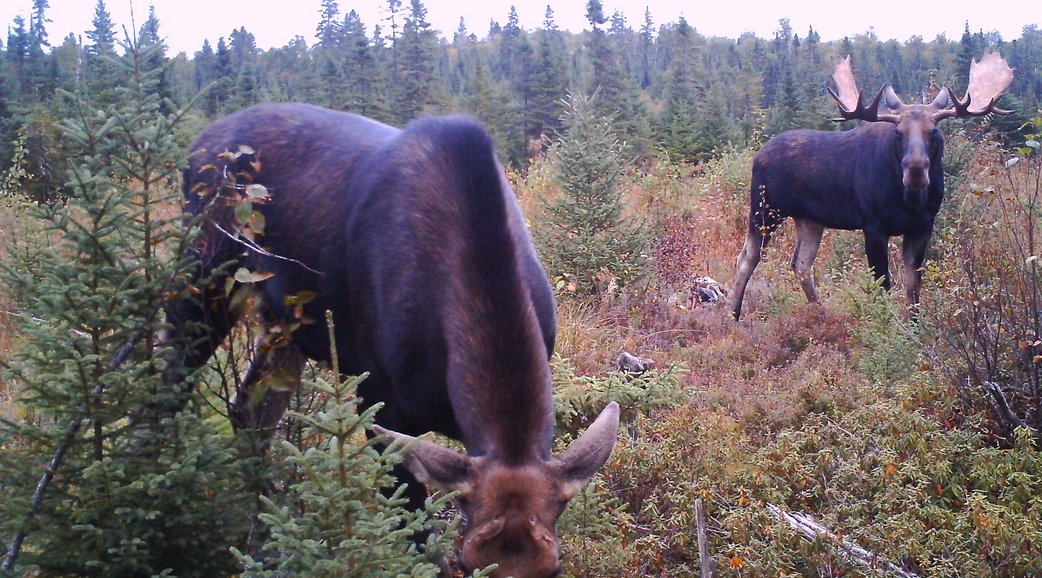 4/8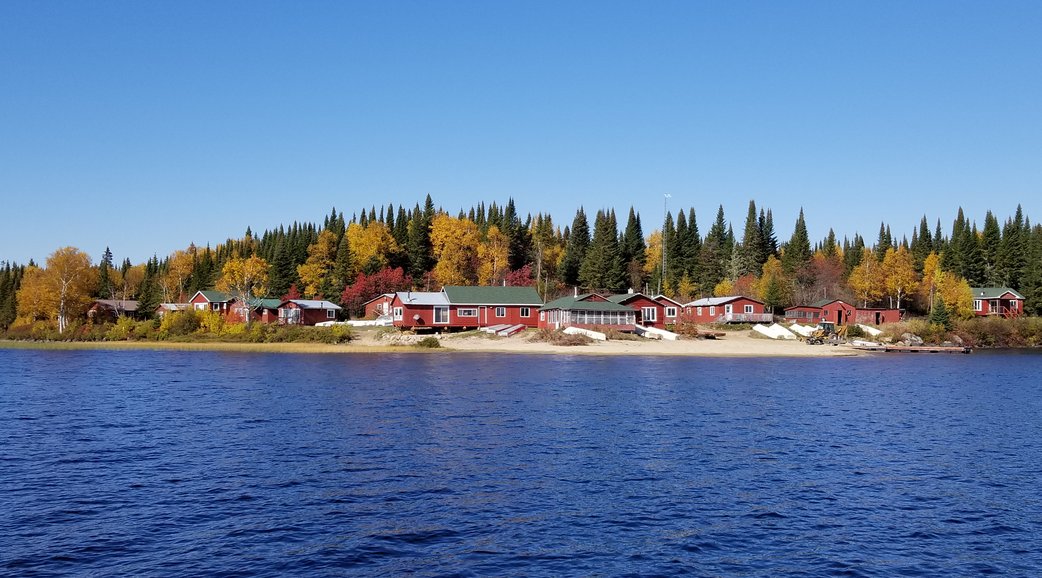 5/8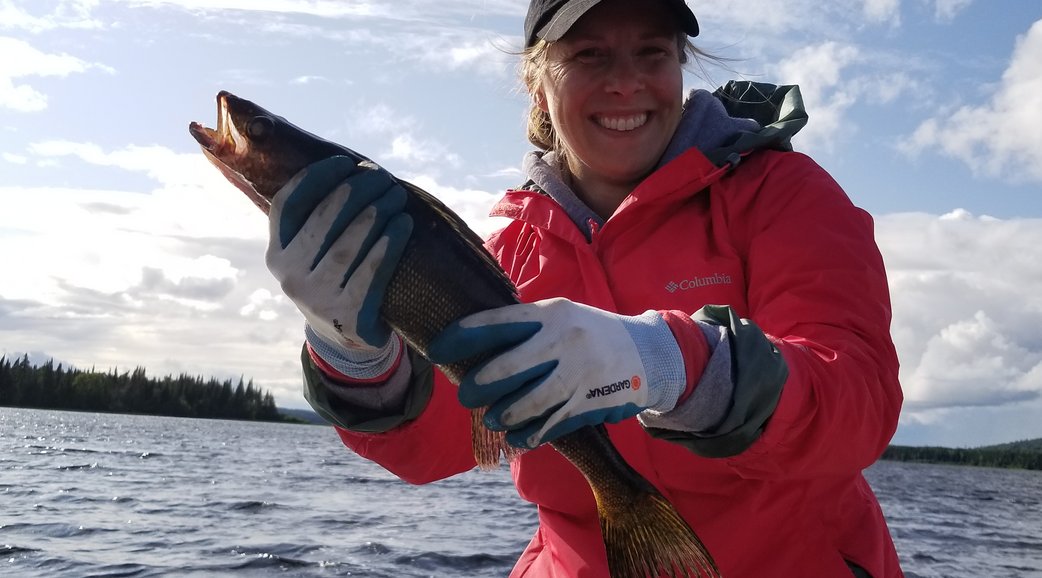 6/8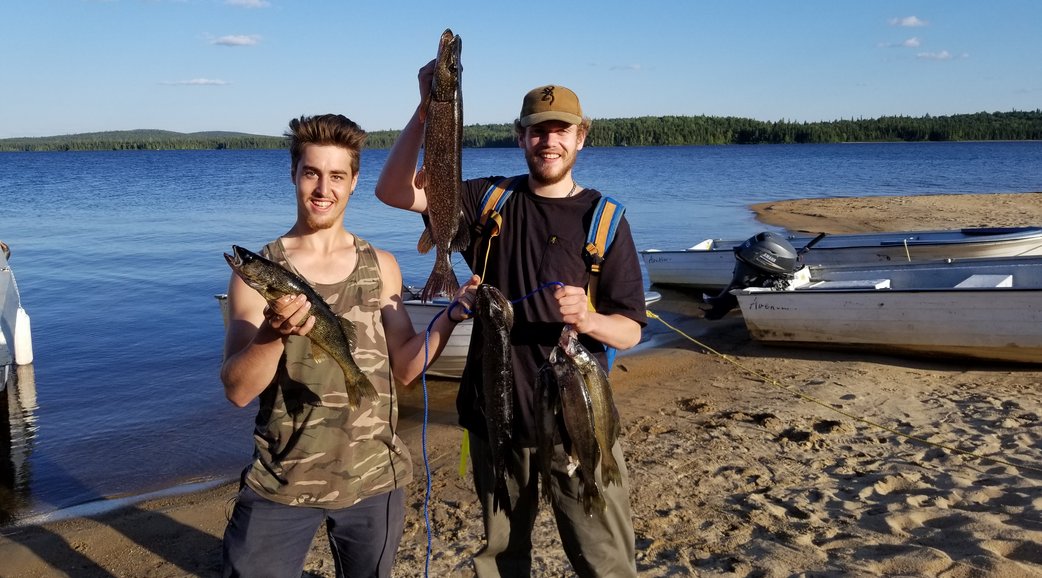 7/8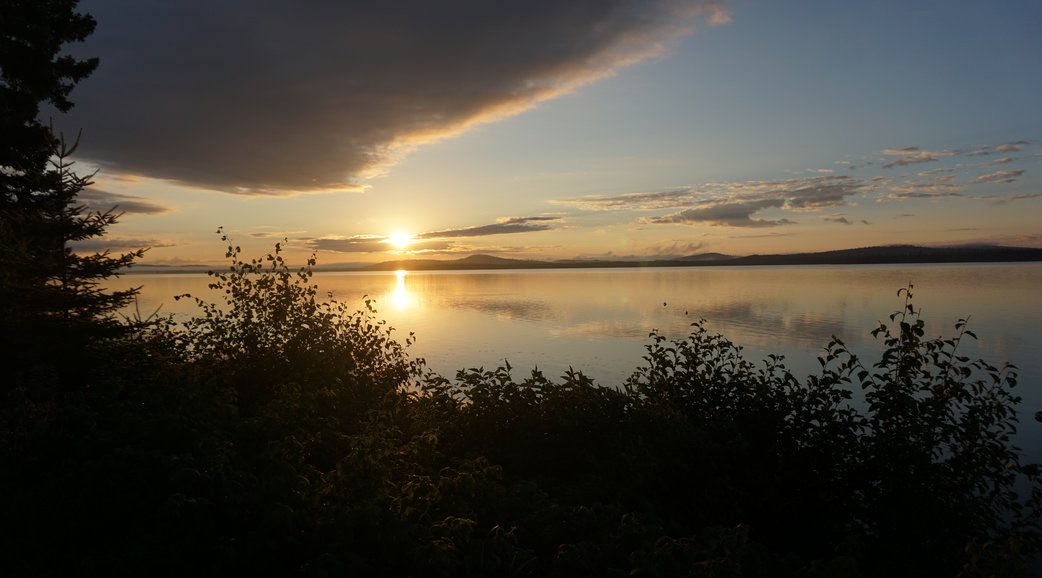 8/8
Description
Lac Camachigama has long been known for its world class walleye fishing and moose hunting. Now under new ownership/management by Eastern Canadian Outfitters, ECO Camachigama will be offering both new and long time customers an unforgettable wilderness experience in a pristine natural environment abounding with fish and wildlife. Whether looking for trophy walleye, northern pike or sturgeon or hunting for moose, black bear or small game, customers are sure to remember ECO Camachigama!
Additional Information
Access
From Montreal, take the 15 N toward 117 N at km 471.7, turn right onto Chimo Road.
Location
Abitibi 13 east
Distance from
Montreal : 580 km
Quebec : 402 km
Gatineau : 380 km
Sept-Îles : 396 km
Trois-Rivieres : 330 km
Val d'Or : 130 km
Saguenay : 396 km
Rimouski : 583 km
Some distances may be indicated as the crow flies.
Zone(s)
13
GPS coordinates
Latitude : 47.83284
Longitude : -76.33291
Land area
216.1 km2
Opening Period
May 15th to October 31st
Service language
French and english
Type of catering
Establishment number
850530
License number
08-727
All activities
Summer
ATV
Canoe
Wildlife observation
Fishing
Primary species
Northern pike
Walleye
Yellow sturgeon
Types of fishing
Waterbody
Additional information
Fixed daily quota in certain stretch of water
Shore lunch site
Hunting
Primary species
Black bear
Hare
Moose
Ruffed grouse
Spruce grouse
Wolf
Woodcock
Types of hunting
Bow and arrow/crossbow
With riffle
With dogs
With pellet gun
Daily hunting
Common
Access fee
Battery recharge
Boat
Boat ramp
Camp fire
Fish house
Freezer
Game transportation
Gasoline motor
Smokehouse
Transportation to fishing sites
Verification/rifle adjustment
With supplements
BBQ
Electric motor
Evisceration services
Fishing tackle
Gas for sale
Guiding service
Hunting guide
Registration
Sale of diesel
Sale of fish bait
Sale of fishing licenses
Sale of hunting equipment
Sale of hunting license
Sale of oil
Sonar
Lodging
CHALET TERRITOIRE 9
Eastern Canadian Outfitters - Camachigama
Abitibi-Témiscamingue, Senneterre
For 7 person(s)
1 bedroom(s)
Lodging
CHALET 14
Eastern Canadian Outfitters - Camachigama
Abitibi-Témiscamingue, Senneterre
For 12 person(s)
4 bedroom(s)
8 beds
Single bed (max. 1 pers.): 3
Double, Queen or King (max. 2 pers.): 1
Single bunk bed (max. 2 pers.): 4
Privacy
Distance from the others
Amenities
Wood stove - fireplace
Cold water
Hot water
Interior bathroom
Wood heating system
Electric lighting system
Lodging
CHALET PORTAGE B-11
Eastern Canadian Outfitters - Camachigama
Abitibi-Témiscamingue, Senneterre
For 6 person(s)
1 bedroom(s)
3 beds
Single bunk bed (max. 2 pers.): 3
Privacy
Away from the others
Amenities
Cold water
Outhouse
Wood heating system
Electric lighting system
Propane gas lighting system
Lodging
CAMP DU VALENTINE
Eastern Canadian Outfitters - Camachigama
Abitibi-Témiscamingue, Senneterre
2 beds
Single bunk bed (max. 2 pers.): 2
Privacy
Alone on the water
Amenities
Cold water
Interior bathroom
Wood heating system
Electric lighting system
Propane gas lighting system
Lodging
CHALET 8
Eastern Canadian Outfitters - Camachigama
Abitibi-Témiscamingue, Senneterre
For 3 person(s)
1 bedroom(s)
2 beds
Double, Queen or King (max. 2 pers.): 1
Single bunk bed (max. 2 pers.): 1
Privacy
Near the others
Amenities
Wood stove - fireplace
Cold water
Hot water
Interior bathroom
Wood heating system
Electric lighting system
Lodging
CHALET 11
Eastern Canadian Outfitters - Camachigama
Abitibi-Témiscamingue, Senneterre
For 4 person(s)
1 bedroom(s)
2 beds
Double, Queen or King (max. 2 pers.): 1
Single bunk bed (max. 2 pers.): 1
Privacy
Near the others
Amenities
Cold water
Hot water
Interior bathroom
Wood heating system
Electric lighting system
Lodging
CHALET 1
Eastern Canadian Outfitters - Camachigama
Abitibi-Témiscamingue, Senneterre
For 9 person(s)
4 bedroom(s)
9 beds
Single bed (max. 1 pers.): 9
Privacy
Near the others
Amenities
Cold water
Hot water
Interior bathroom
Wood heating system
Electric lighting system
Lodging
CHALET 2
Eastern Canadian Outfitters - Camachigama
Abitibi-Témiscamingue, Senneterre
For 8 person(s)
3 bedroom(s)
6 beds
Single bed (max. 1 pers.): 4
Single bunk bed (max. 2 pers.): 2
Privacy
Near the others
Amenities
Wood stove - fireplace
Cold water
Hot water
Interior bathroom
Wood heating system
Electric lighting system
Propane gas lighting system
Lodging
CHALET 3
Eastern Canadian Outfitters - Camachigama
Abitibi-Témiscamingue, Senneterre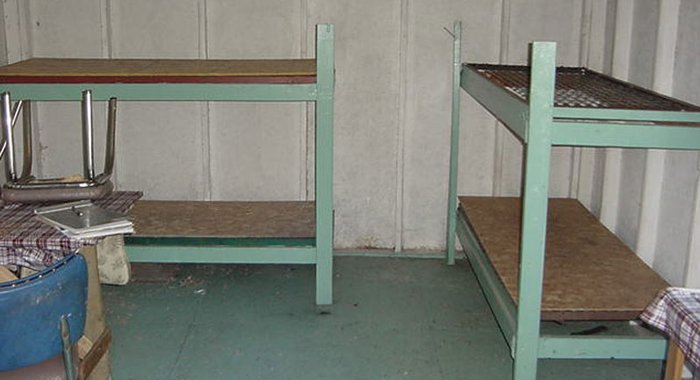 1/2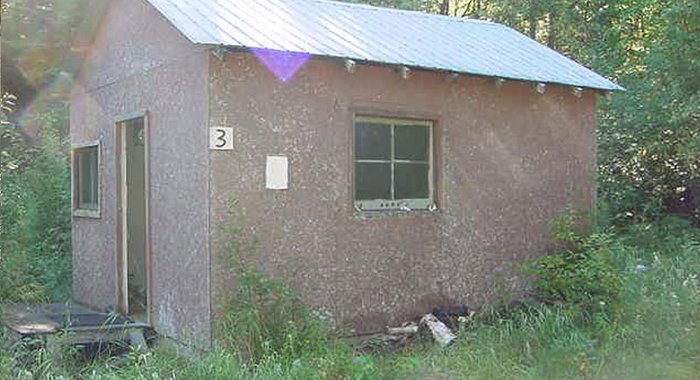 2/2
For 6 person(s)
2 bedroom(s)
5 beds
Single bed (max. 1 pers.): 4
Single bunk bed (max. 2 pers.): 1
Privacy
Near the others
Amenities
Cold water
Hot water
Interior bathroom
Wood heating system
Electric lighting system
Lodging
CHALET 4
Eastern Canadian Outfitters - Camachigama
Abitibi-Témiscamingue, Senneterre
For 12 person(s)
4 bedroom(s)
8 beds
Single bed (max. 1 pers.): 3
Double, Queen or King (max. 2 pers.): 1
Single bunk bed (max. 2 pers.): 4
Privacy
Near the others
Amenities
Cold water
Hot water
Interior bathroom
Wood heating system
Electric lighting system
Lodging
CHALET 5
Eastern Canadian Outfitters - Camachigama
Abitibi-Témiscamingue, Senneterre
For 6 person(s)
2 bedroom(s)
4 beds
Single bed (max. 1 pers.): 1
Double, Queen or King (max. 2 pers.): 1
Single bunk bed (max. 2 pers.): 1
Folding bed (max. 1 pers.): 1
Privacy
Near the others
Amenities
Cold water
Hot water
Interior bathroom
Wood heating system
Electric lighting system
Lodging
CHALET 6
Eastern Canadian Outfitters - Camachigama
Abitibi-Témiscamingue, Senneterre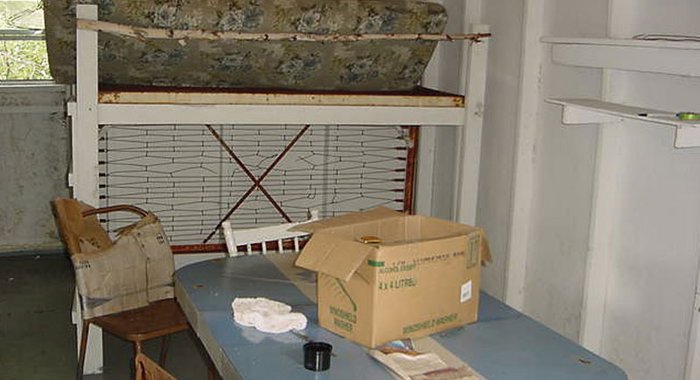 1/2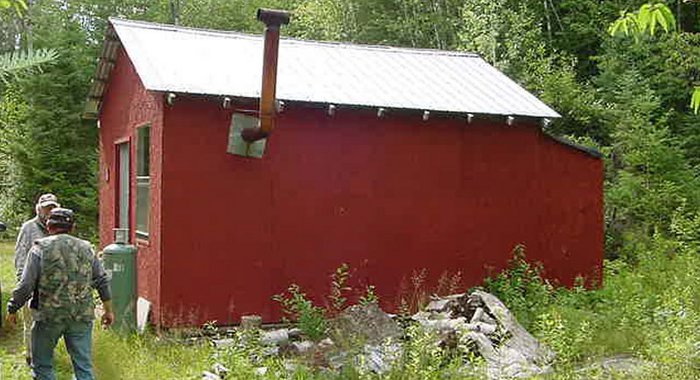 2/2
For 6 person(s)
2 bedroom(s)
4 beds
Single bed (max. 1 pers.): 1
Double, Queen or King (max. 2 pers.): 1
Single bunk bed (max. 2 pers.): 2
Privacy
Near the others
Amenities
Cold water
Hot water
Interior bathroom
Wood heating system
Electric lighting system
Lodging
CHALET 7
Eastern Canadian Outfitters - Camachigama
Abitibi-Témiscamingue, Senneterre
For 6 person(s)
2 bedroom(s)
4 beds
Single bed (max. 1 pers.): 2
Single bunk bed (max. 2 pers.): 2
Privacy
Near the others
Amenities
Cold water
Hot water
Interior bathroom
Wood heating system
Electric lighting system
Lodging
CHALET 9
Eastern Canadian Outfitters - Camachigama
Abitibi-Témiscamingue, Senneterre
For 6 person(s)
2 bedroom(s)
4 beds
Single bed (max. 1 pers.): 2
Single bunk bed (max. 2 pers.): 2
Privacy
Near the others
Amenities
Cold water
Hot water
Interior bathroom
Wood heating system
Electric lighting system
Propane gas lighting system
Lodging
CHALET 10
Eastern Canadian Outfitters - Camachigama
Abitibi-Témiscamingue, Senneterre
For 4 person(s)
2 bedroom(s)
4 beds
Single bed (max. 1 pers.): 4
Privacy
Near the others
Amenities
Wood stove - fireplace
Cold water
Hot water
Interior bathroom
Wood heating system
Electric lighting system
Lodging
CHALET TERRITOIRE 2
Eastern Canadian Outfitters - Camachigama
Abitibi-Témiscamingue, Senneterre
For 4 person(s)
2 bedroom(s)
4 beds
Single bed (max. 1 pers.): 4
Privacy
Away from the others
Amenities
Outhouse
Wood heating system
Electric lighting system
Lodging
CAMP TERRITOIRE 4
Eastern Canadian Outfitters - Camachigama
Abitibi-Témiscamingue, Senneterre
3 beds
Single bunk bed (max. 2 pers.): 3
Privacy
Away from the others
Amenities
Outhouse
Wood heating system
Electric lighting system
Propane gas lighting system
Lodging
CAMP TERRITOIRE 5
Eastern Canadian Outfitters - Camachigama
Abitibi-Témiscamingue, Senneterre
2 beds
Single bunk bed (max. 2 pers.): 2
Amenities
Lodging
CAMP TERRITOIRE 12
Eastern Canadian Outfitters - Camachigama
Abitibi-Témiscamingue, Senneterre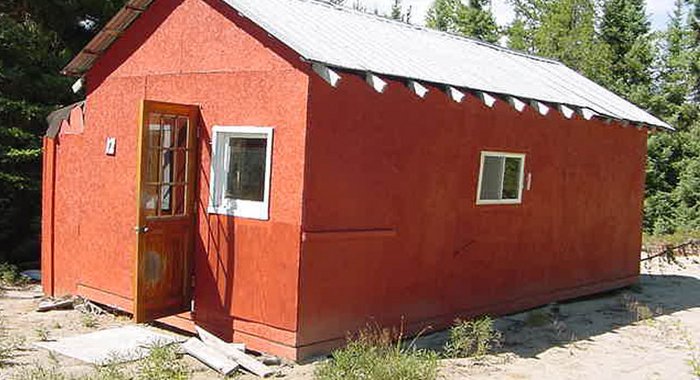 1/3
2/3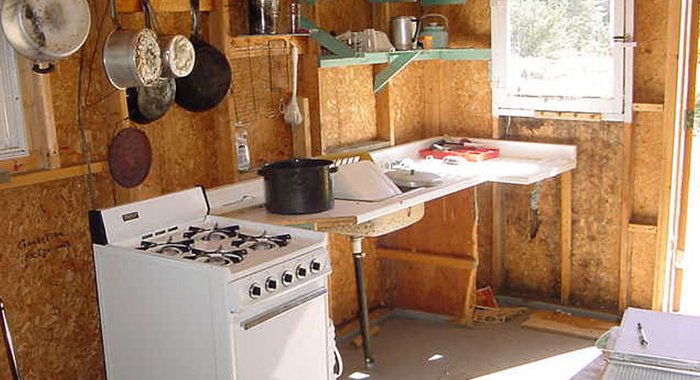 3/3
4 beds
Single bunk bed (max. 2 pers.): 4
Privacy
Alone on the water
Amenities
Outhouse
Wood heating system
Electric lighting system
Propane gas lighting system
Lodging
CHALET TERRITOIRE 1
Eastern Canadian Outfitters - Camachigama
Abitibi-Témiscamingue, Senneterre
For 4 person(s)
1 bedroom(s)
4 beds
Single bed (max. 1 pers.): 1
Double, Queen or King (max. 2 pers.): 3
Privacy
Alone on the water
Amenities
Outhouse
Wood heating system
Electric lighting system
Propane gas lighting system
Lodging
CAMP TERRITOIRE 13
Eastern Canadian Outfitters - Camachigama
Abitibi-Témiscamingue, Senneterre
3 beds
Single bed (max. 1 pers.): 2
Single bunk bed (max. 2 pers.): 1
Privacy
Alone on the water
Amenities
Outhouse
Wood heating system
Electric lighting system
Propane gas lighting system
Lodging
CHALET TERRITOIRE 7
Eastern Canadian Outfitters - Camachigama
Abitibi-Témiscamingue, Senneterre
For 6 person(s)
2 bedroom(s)
4 beds
Single bed (max. 1 pers.): 2
Single bunk bed (max. 2 pers.): 2
Amenities
Cold water
Hot water
Interior bathroom