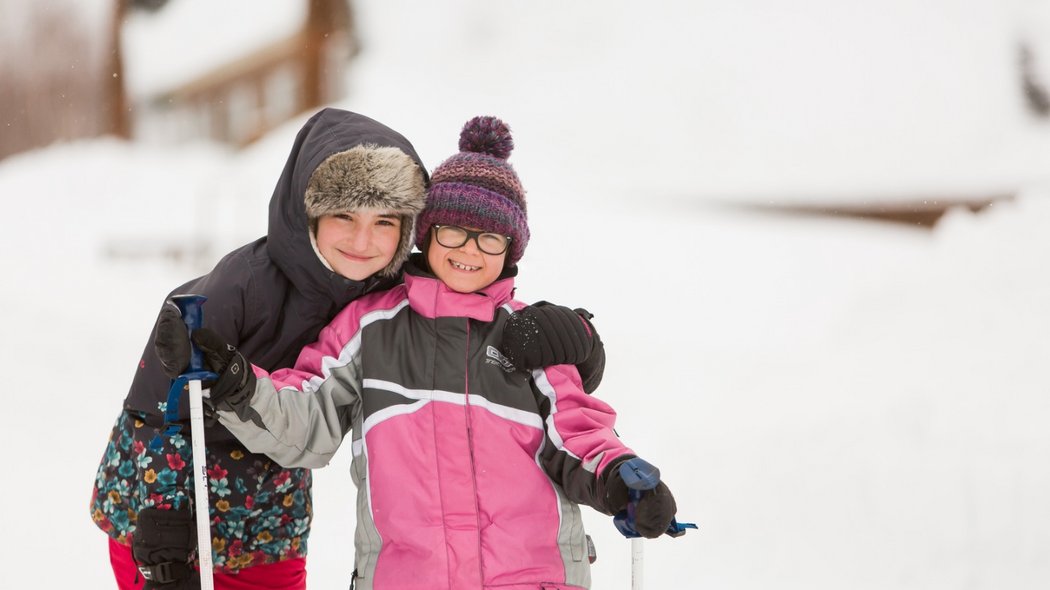 Cold temperatures and snowstorms would be a good excuse for outfitters to take a break in winter. But that's not what happens here in La Belle Province! On the contrary, Quebec outfitters are a top winter destination for families and groups of friends. You already know about ice fishing—available as soon as the ice is thick enough—but did you know that many other winter activities are also possible? More great reasons to look forward to the first snowflakes!
The largest network of wilderness accommodations in Quebec
Even though hunting and fishing are less active in winter, you can still enjoy a stay at an outfitter. With close to 4,400 lodging units available, outfitters have lots of space to accommodate your Christmas get-together, New Year's Eve party with friends or spring break getaway. With so much to choose from, Quebec outfitters will become your go-to option when looking for places to stay and things to do. Fully equipped lodges and cabins, wilderness settings and breathtaking landscapes . . . what more could you ask for!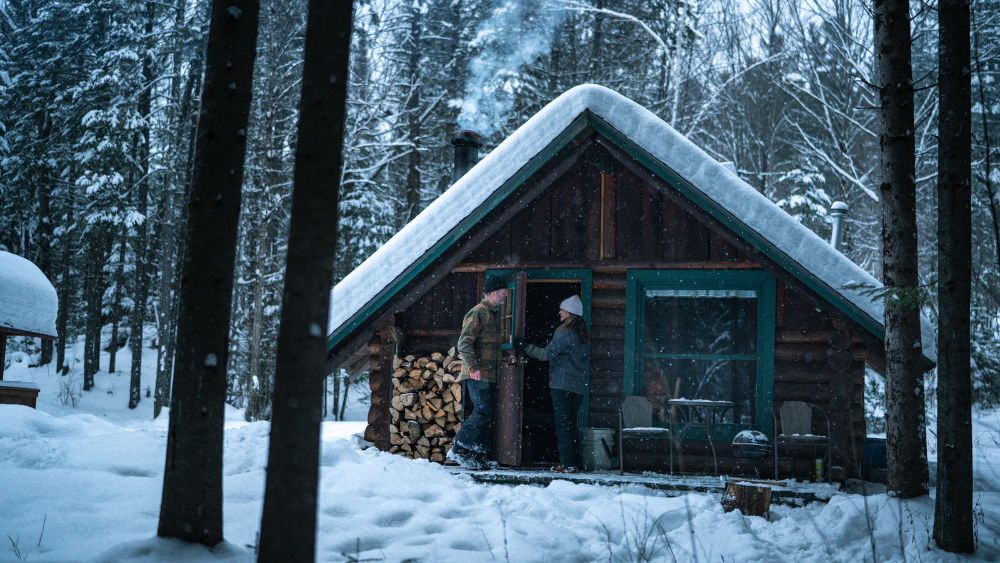 Outdoor activities year-round
Our 101 family outfitters offer endless opportunities to play outside—children won't need any extra convincing! Lace up your skates and have fun on the frozen lakes while waiting for your next fishing trip. Maybe you don't have snowshoes or would rather not pack them? Some outfitters offer equipment rentals.
Some 30 outfitters also offer sledding. Enjoy gliding down the slopes of our wide-open spaces on a sled or toboggan. Rosy cheeks and smiles guaranteed, even if you do have to walk back up the hill!
Prefer to spend a quiet time close to nature? Explore our beautiful snow-covered trails on snowshoes or cross-country skies. Peaceful forests and magnificent scenery are the perfect way to break away from the daily grind and take in some fresh air. With a little luck, you might even get to see some winter wildlife.
For an out-of-the ordinary experience, why not surprise your loved ones with a dogsledding ride. Your furry guides will take you through scenic snowscapes, whether you're snuggled under the blankets in the sled or leading your own dog team.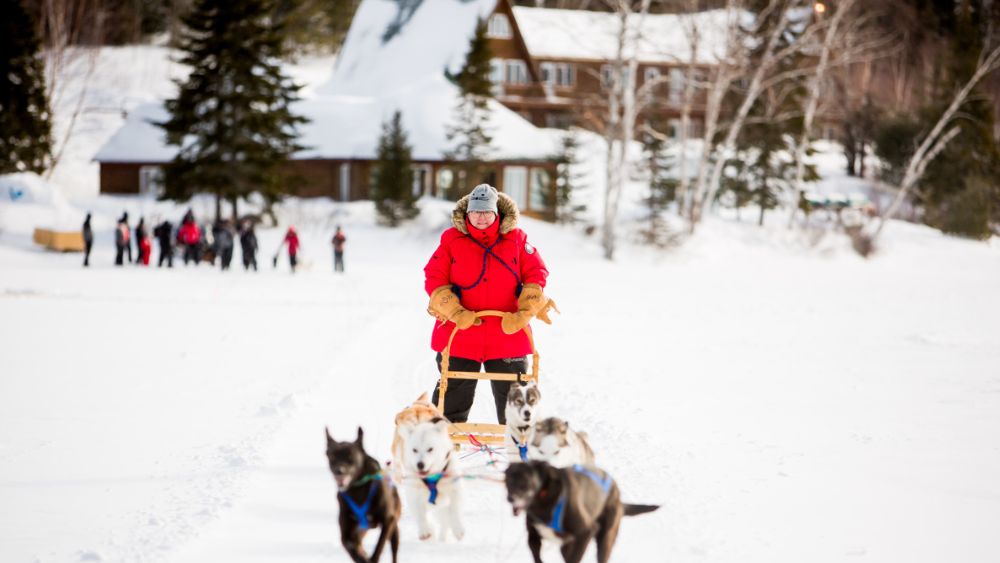 If speed is what you're after, you'll love the many kilometres of nearby snowmobile and quadThis link will open in a new window trails. Outfitters located deep in nature are the perfect place to take a short break or stay the night. Seventy-one of them are considered official relais motoneige (snowmobile rest stops) that you can safely reach on a well-maintained trail and where you can fill up your tank. Again, if you don't have the necessary equipment or would rather travel light, some outfitters offer snowmobile and quad rentals. And if you're looking for a safe way to give snowmobiling a try or a hassle-free ride, some thirty outfitters offer guided snowmobiling tours. Exploring the winter trails has never been easier!
Ice fishing: a winter must
Ice fishingThis link will open in a new window is the ideal activity to introduce children and adults alike to the joys of fishing. It requires very little equipment and the tip-ups are already set up for you on the frozen lakes. If you're concerned about the wind or cold, you'll be happy to learn that many outfitters have heated shelters in which you can fish protected from the elements. In our humble opinion, this is the perfect activity to keep fishing enthusiasts happy until the spring thaw!
So whether it's for spring break, to celebrate the holidays or simply to get away from it all, outfitters have everything you need to make the most of the cold season. And to hunting and fishing enthusiasts, and anyone who doesn't enjoy winter: don't worry, spring will definitely be back!