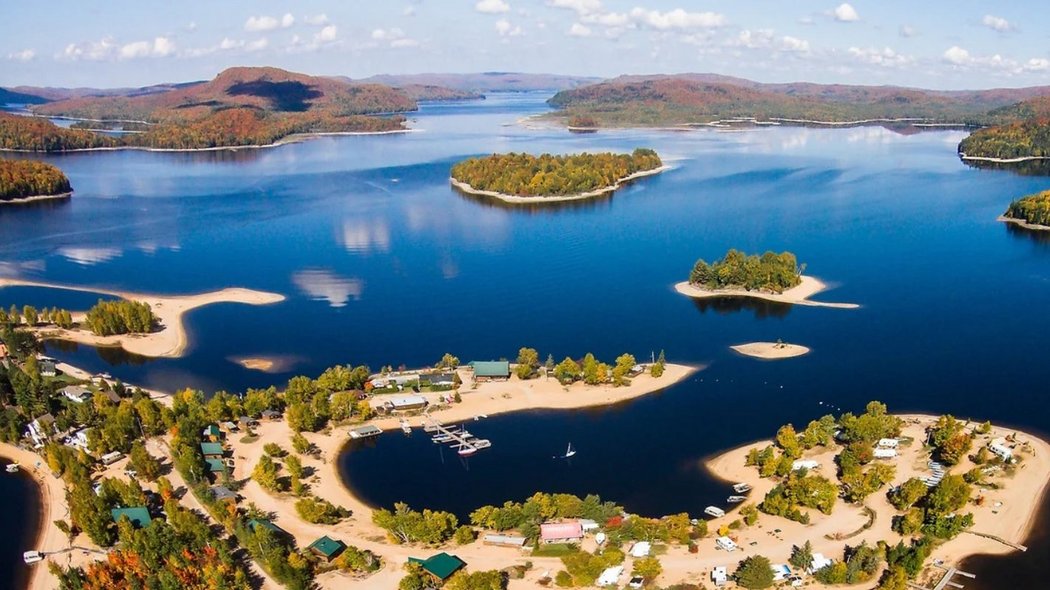 Outfitters offer so much more than just hunting and fishing. Many are located in highly attractive sites with breathtaking scenery. Some also have beaches, where you can enjoy water sports or just relax under the sun on the sand. Here are six outfitters across Quebec with great beaches and a wide variety of water activities.
La Côte-Nord : une nature sauvage, des plages intouchées
The vast Côte-Nord region is known for its long beaches along the St. Lawrence River, but its inland waters are just as spectacular. The Club Lac des Sables et ParadisThis link will open in a new window outfitter is named after two magnificent lakes that are bordered by sandy beaches. Your family will have all the space they need to enjoy the sun, relax and explore the wild territory, just 15 minutes from Tadoussac.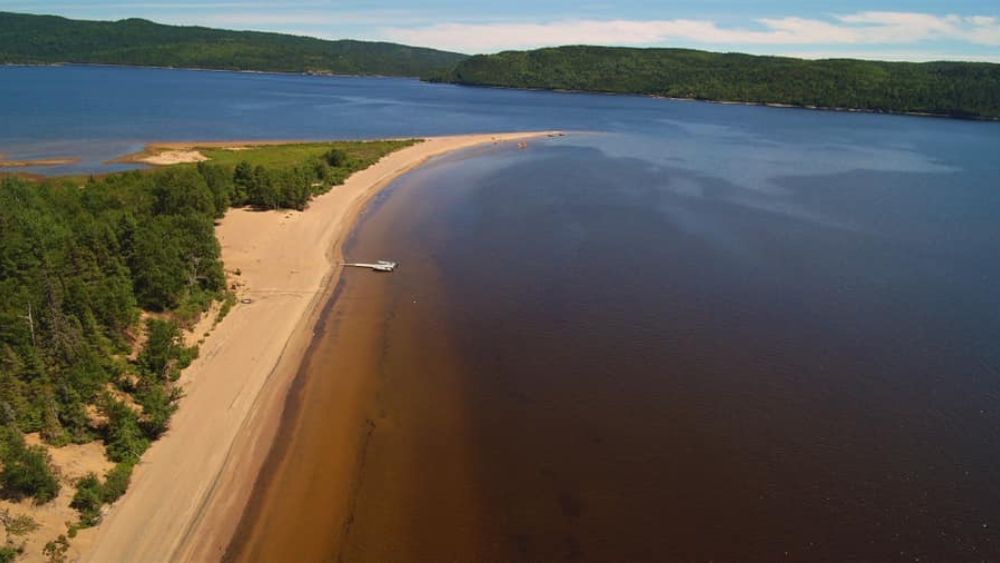 A small stretch of Saguenay-Lac-Saint-Jean's 42 km of beaches
The Saguenay-Lac-Saint-Jean region is known for its outstanding beaches and lakes—and one of the best ways to enjoy them is at an outfitter. The majestic beach at Pourvoirie du lac DégelisThis link will open in a new window is a great spot to rest and unwind. It also has rentals of pedal boats, kayaks and paddle boards, if you want to be active. Whatever your mood, this place has it all!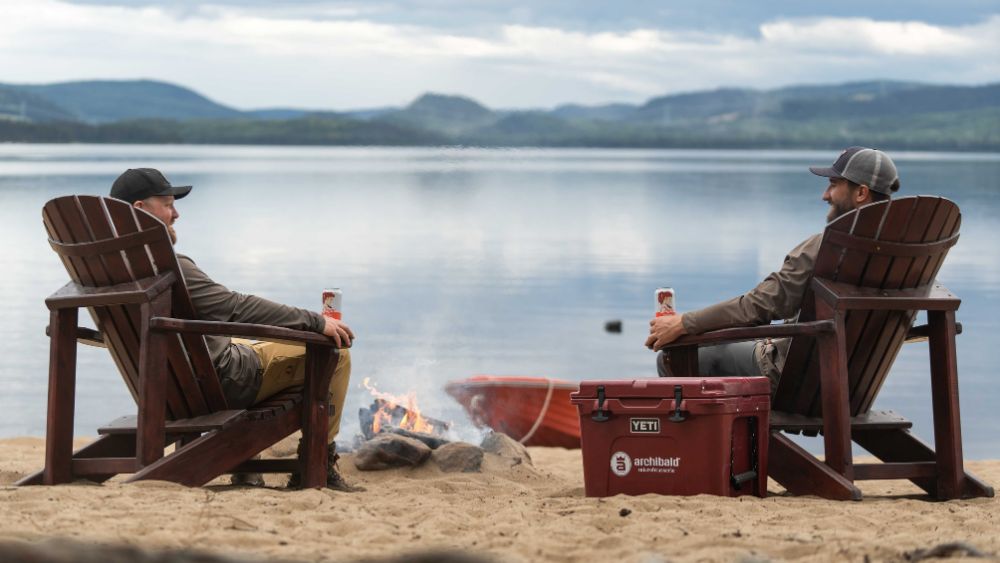 A little further north, Pourvoirie Aventures NipissiThis link will open in a new window will satisfy your thirst for adventure—just as its name suggests. Although accessible by road, the outfitter is nestled deep in the wilderness. The two shallow lakes (Piraube and Maupertuis) with their sandy beaches make it the perfect place to relax with the family.
Beach getaways in the Laurentians
Pourvoirie CécaurelThis link will open in a new window is located on the banks of the Kiamika reservoir, a freshwater lake in the regional park of the same name. With boats, canoes and pontoons for rent on site, there's something for everyone. The reservoir is also home to numerous islands and sandy beaches, making your boating experience that much more fun and scenic. Don't forget that an operator card is required to operate motorized boats and pontoons.
Some 60 km away, you'll find Pourvoirie NémisThis link will open in a new window, in the heart of Lac Némiscachingue. Enjoy 35 sq. km. of water with the boats available for rental on the island. These vast stretches of pristine beaches will make you feel as if you're in another country!
Just a little further north, the sublime beach at Club NotawissiThis link will open in a new window is reminiscent of the Caribbean. The fine sand on the shores of Lac Douaire is an ideal place to relax after a long day in the great outdoors, hiking or ATV riding. The beach is also the best place to catch the magnificent sunsets. A true spectacle of nature!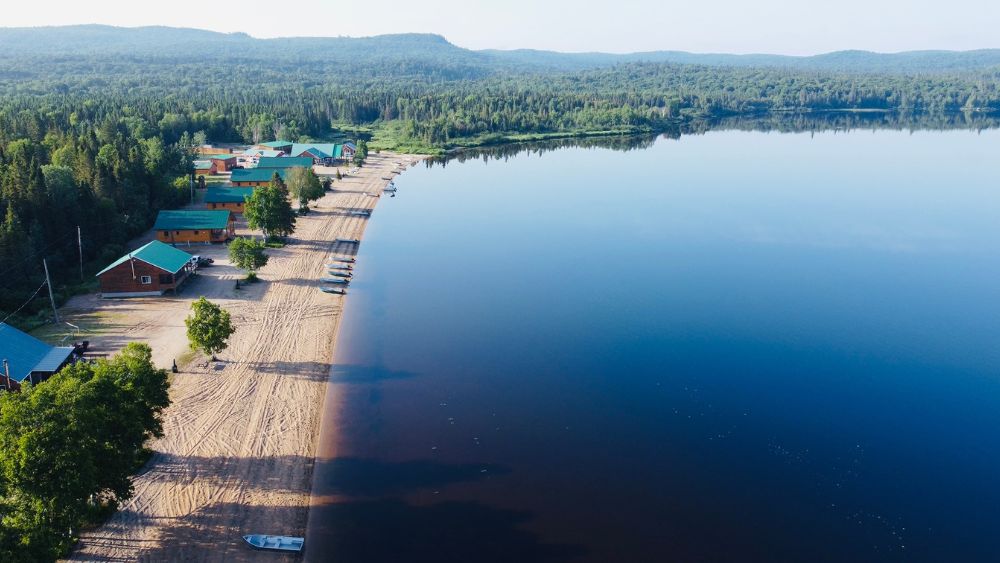 Sandy shores as far as the eye can see in Outaouais
Chez RainvilleThis link will open in a new window has something for everyone! In addition to a campground, the outfitter offers a multitude of water sport activities, so you can make the most of the Baskatong reservoir. With access to 300 sq. km. of navigable water and 2,500 km of sandy shoreline, you'll have a true nature playground to explore. Fishing boats, pontoons, canoes, kayaks, paddle boards and banana boats are available for everything you need for non-stop fun!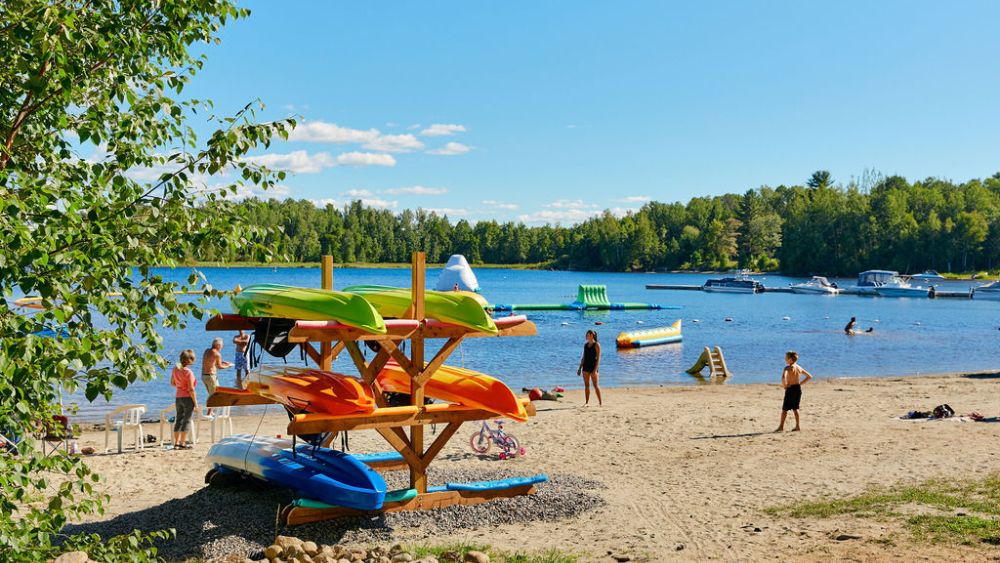 Outfitters do indeed have it all: their natural environments abound in gems like lush forests, pristine lakes and spectacular sandy beaches. But you need to be careful, as swimming is unsupervised on most of these beaches. So stay close to the shore and don't venture out alone. Enjoy your time at the beach!