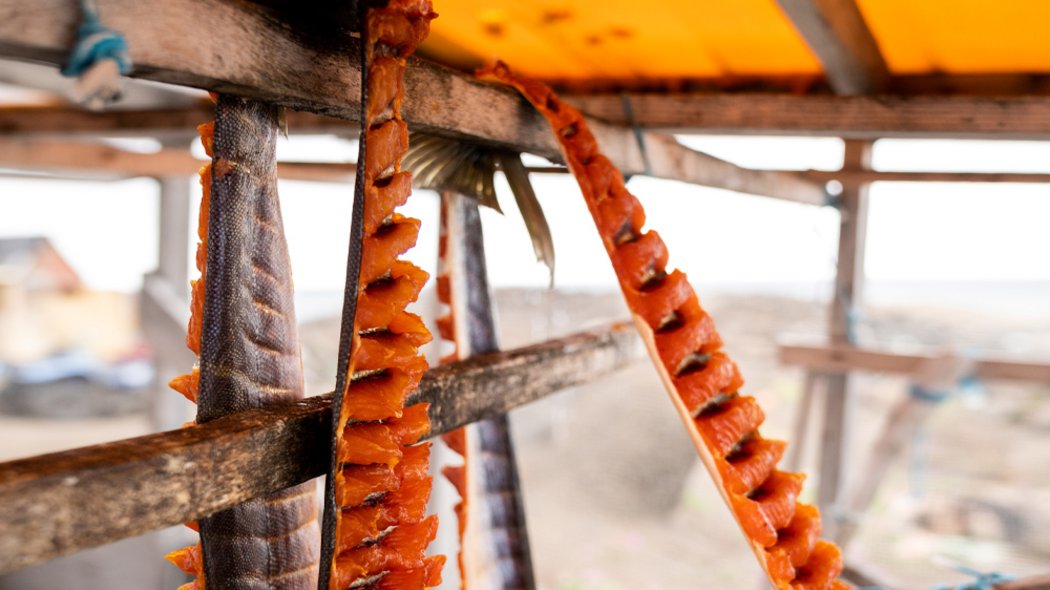 Authentic outdoor destinations, hunting and fi shing outfi tters are highly valued by their local and foreign clientele, who love to bask in the variety of our natural landscapes. Our land's wealth resides in our respect for its fl ora and fauna, as well as our traditions, which outfi tter operators are passionate about passing on to their customers. Values shared closely by Indigenous communities.
---
Québec's outfi tters are great destinations for anyone looking to reconnect with nature. With a range of activities and ser vices available, outfi tters are places where young and old alike can take advantage of the area's huge terrain for hunting, fi shing, and a range of other activities, such as hiking, swimming, mountain biking, and watching wildlife and plants, either with or without a guide. In winter, ice fi shing and snowmobiling are popular sports among many enthusiasts. Amongst the more than 500 outfi tters within Québec, around 20 are owned by members of the Indigenous Anishinaabe, Innu, Inuit, and Cree communities. Whether located within First Nations territory or operated by a member of one of those communities, every outfi tter is a unique adventure—a place full of learning and discovery. Outfi tters create close connections through sharing and exchange while immersing visitors into the local culture.
Nabisipi UenapeuHipu Outfitter: An unusual history
On the shore at the mouth of the Nabisipi River, there's a resident outfitter that boasts a unique history. The two owners, Éric Walsh and Mario Courtois—a Nutakuan Innu—met over 25 years ago while Éric was fi shing at the river with his father, the pair guided by Mario's own father. Salmon fi shing was the foundation of their friendship—a passion which led them to make their dream a reality a few years later, when they acquired an outfi tter.
Nabisipi UenapeuHipu Outfitter This link will open in a new windowaccepts at most six customers per day, since their top priority is to off er clients a personalized experience. Several of their seven employees are from the Innu community. They take great pleasure in introducing customers to the history of the region and sharing their knowledge of and expertise in the region's wildlife and history, a source of great pride.
Future projects include the construction of three attractive chalets that can each welcome up to six people, thereby enabling families to come and enjoy this beautiful corner of the world. To bring this project to fruition, Éric and Mario rely on guidance from Incubateur-Accélérateur Nordique, which aims to promote business initiatives in the nature, culture, and adventure sectors north of the 49th parallel.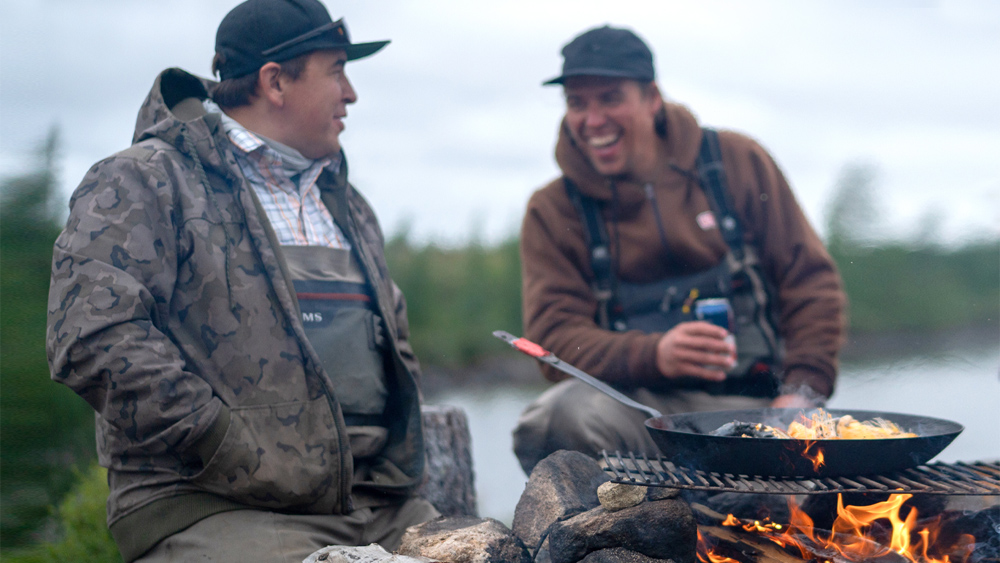 The benefi ts of Incubateur-Accélérateur Nordique for development
Incubateur-Accélérateur Nordique (I-A Nordique)This link will open in a new window is an organization providing support to entrepreneurs in tourism who are launching a business or growing one that is already established. The accelerator was developed in close collaboration with the Ministry of Tourism and Société du Plan Nord, as well as fi ve tourism associations in the northern region (Tourisme Côte-Nord, Tourisme Saguenay-Lac-SaintJean, Eeyou-Istchee Baie-James, and Tourisme Nunavik). I-A Nordique is operated by three tourism associations: Québec Outfi tters Federation, Aventure Écotourisme Québec, and Indigenous Tourism Québec. These players have joined forces to support the deployment of viable, sustainable tourism projects in which entrepreneurs, partners, and communities all participate.
I-A Nordique's first cohort, launched in September 2021, included 16 companies from northern regions, including Nabisipi UenapeuHipu Outfitter and its eco-friendly chalet construction project, which features electricity provided by solar panels. Broadback OutfitterThis link will open in a new window, located in the Cree community of Oujé-Bougoumou in Eeyou Istchee Baie-James, was also among the companies selected to participate. Broadback Outfitter would like to make improvements to its fishing camp given the coming launch of the Assinica National Park Reserve, in addition to showcasing the area's emerging Indigenous tourism sector. These are structural initiatives that contribute to promoting both Native tourism as well as sustainable development while benefiting both communities and customers. Twelve new projects will soon see the light of day, while a second cohort of companies has already been launched as of last January.
Discover indigenous outfitters
Learn more about Indigenous Tourism QuébecThis link will open in a new window