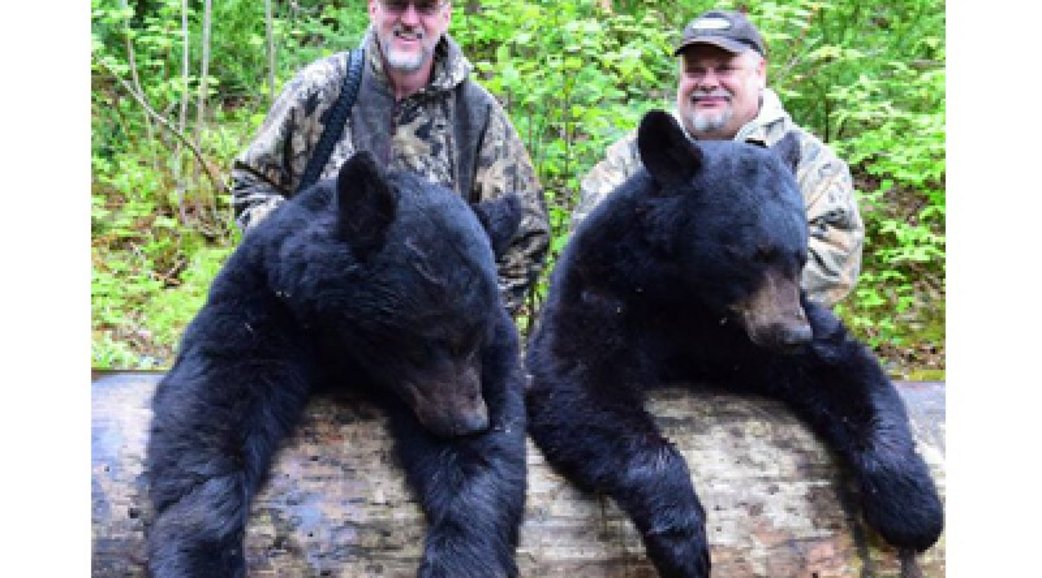 1/12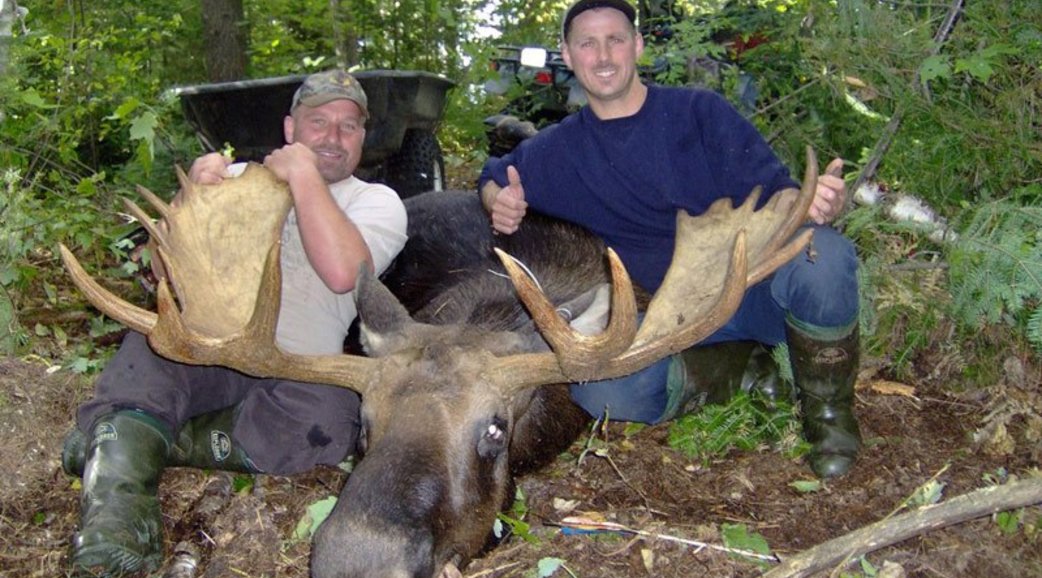 2/12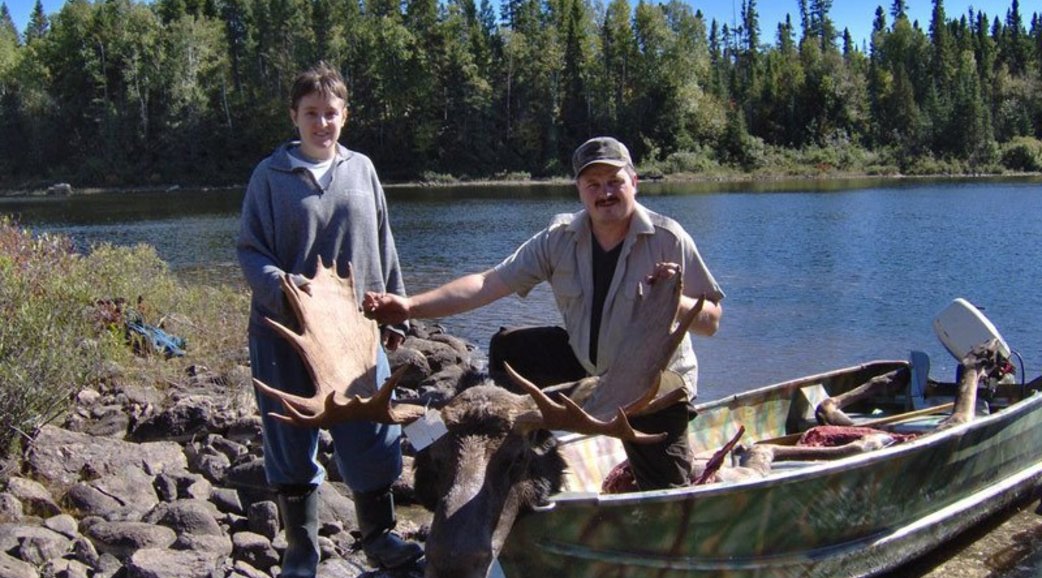 3/12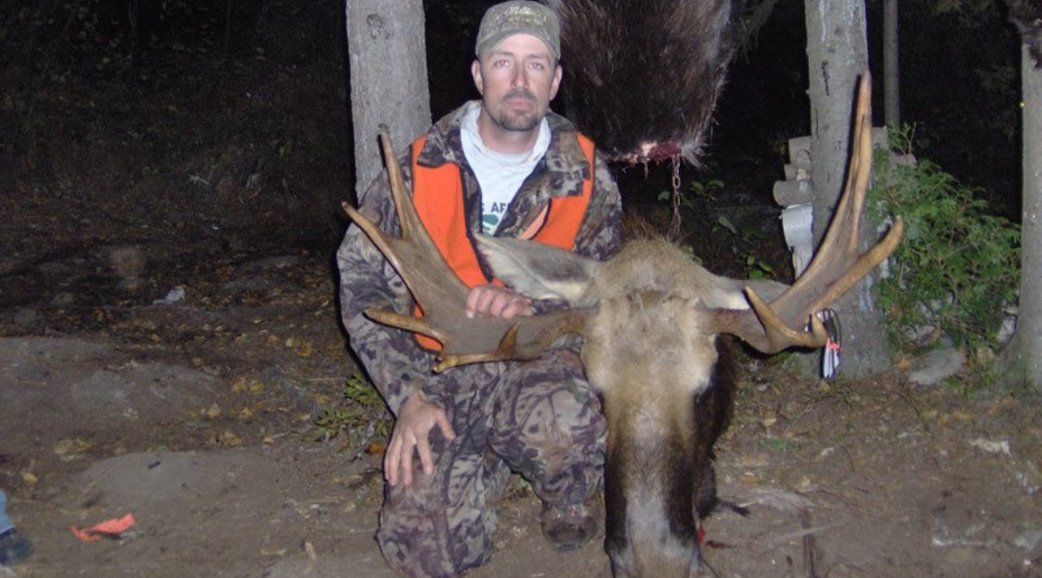 4/12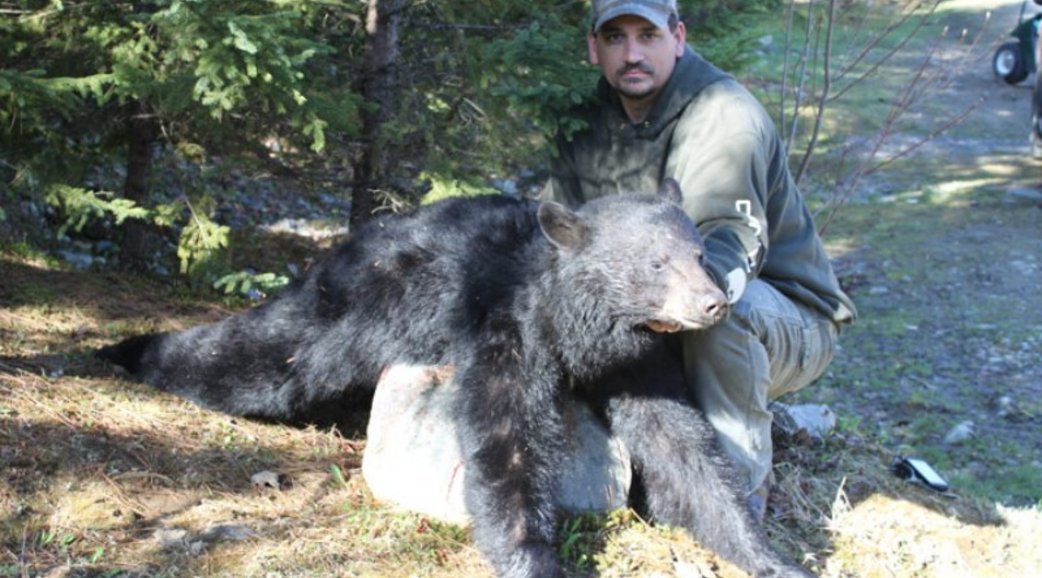 5/12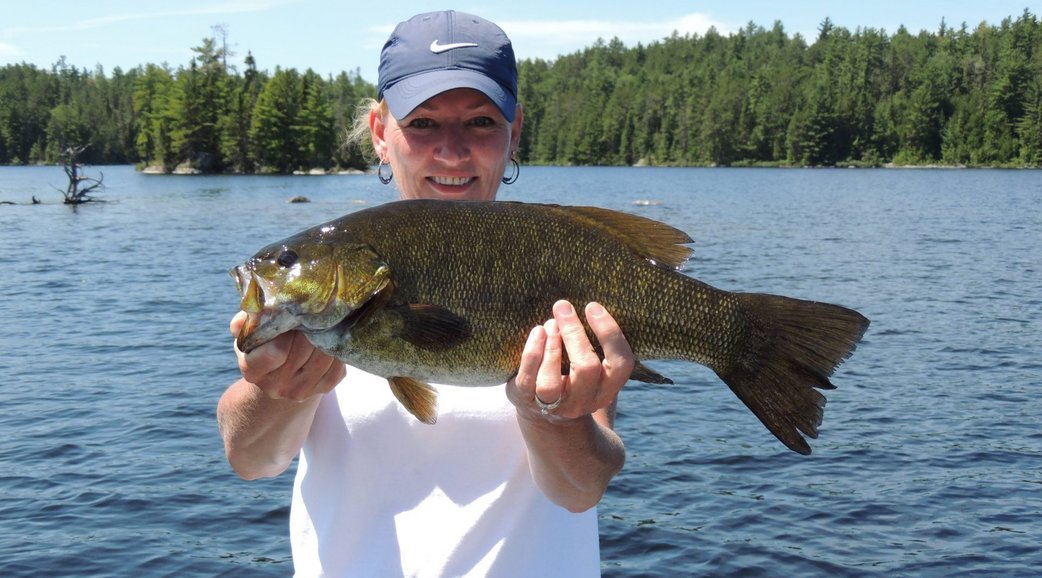 6/12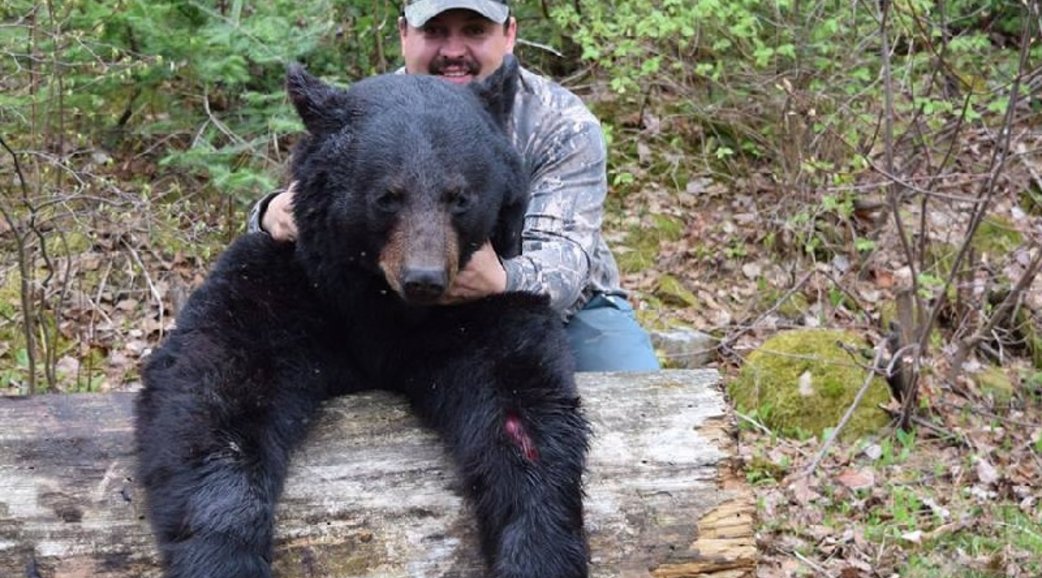 7/12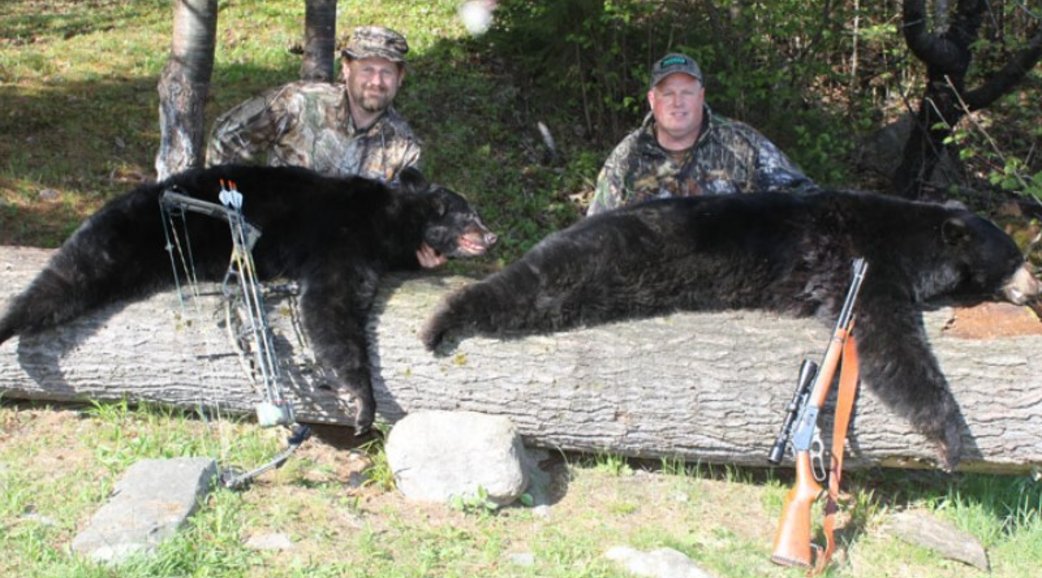 8/12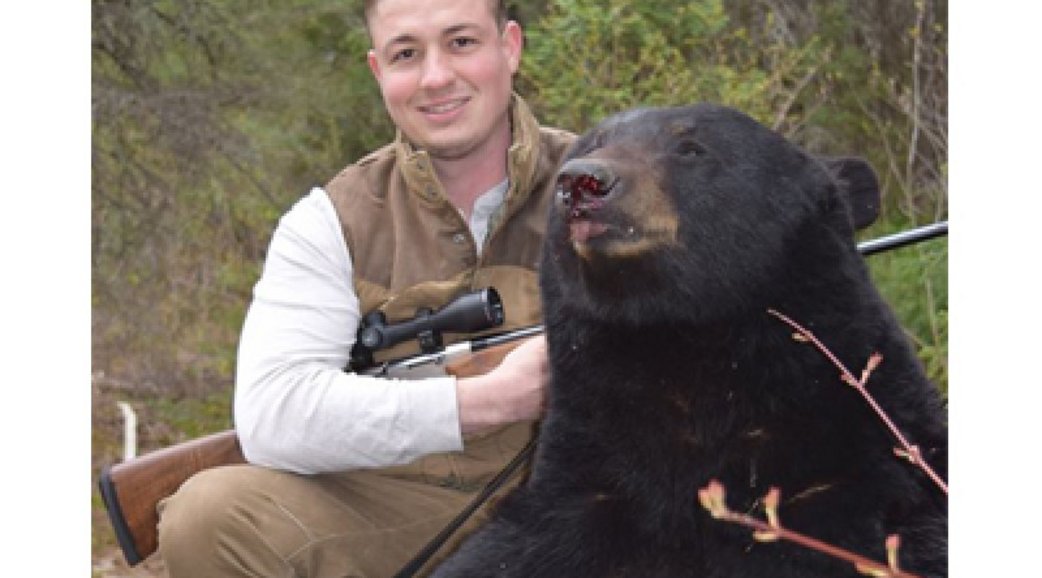 9/12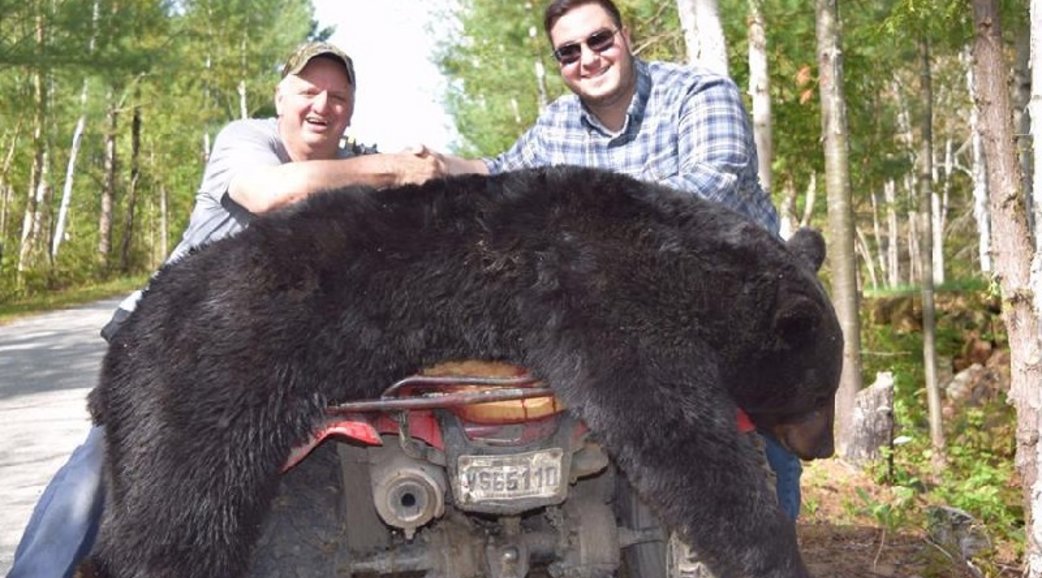 10/12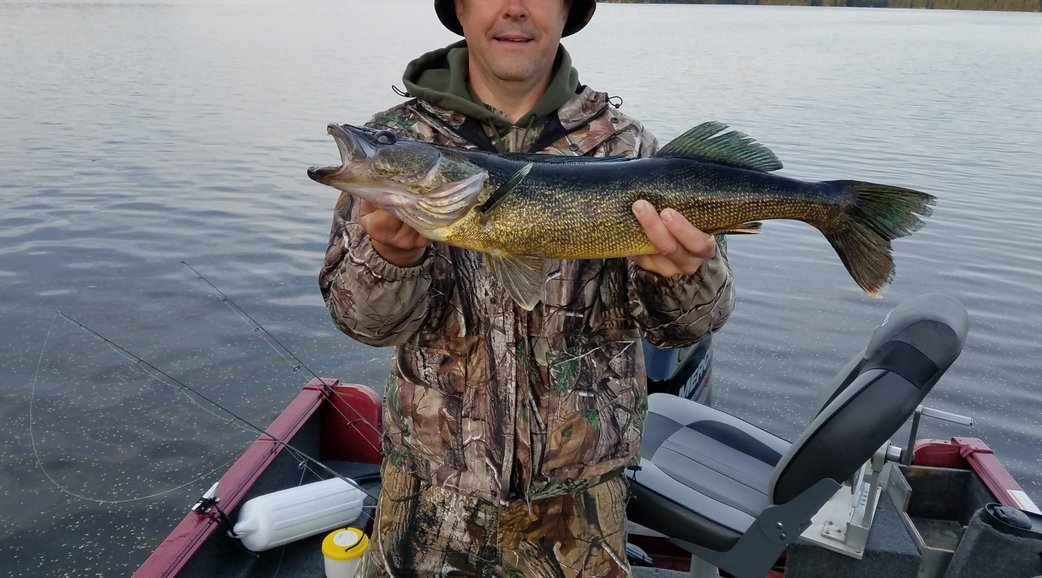 11/12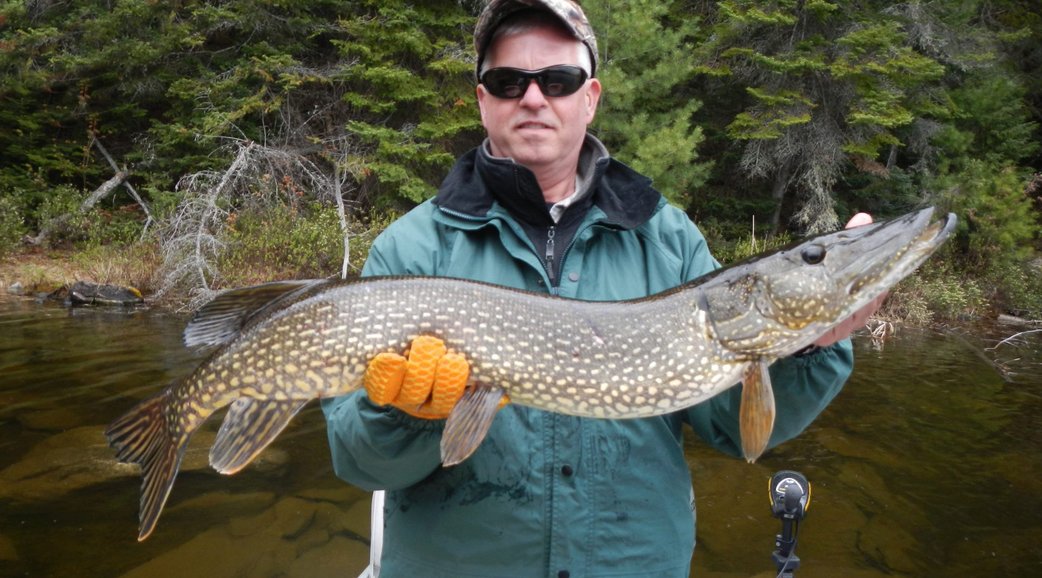 12/12
Description
A family business operating for 52 years with the same owners for the last 30 years. The outfitter is easily accessible and located on one of the most beautiful and large lakes in Quebec. We offer customized services and a variety of fish species. We have a mix forest that is perfect for big game hunting. All that with accommodation and equipment over the average.
Additional Information
Access
Continue on Route 101 through Laniel, follow the indications to the outfittter, 6 km of well maintained stone road
Location
Kipawa Lake, Laniel
Distance from
Montreal : 600 km
Quebec : 608 km
Gatineau : 400 km
Sept-Îles : 626 km
Trois-Rivieres : 514 km
Val d'Or : 156 km
Saguenay : 626 km
Rimouski : 812 km
Some distances may be indicated as the crow flies.
Zone(s)
13
GPS coordinates
Latitude : 47.08417
Longitude : -79.21653
Opening Period
May 15th to October 25th
Type of outfitter
Without exclusive rights
Service language
French and english
Type of catering
Establishment number
850583
License number
08-534
Fishing
Primary species
Lake trout
Northern pike
Smallmouth bass
Walleye
Types of fishing
Waterbody
Additional information
Mandatory catch & release in certain stretch of water
Hunting
Primary species
Black bear
Moose
Ruffed grouse
Types of hunting
Bow and arrow/crossbow
With riffle
With pellet gun
Daily hunting
Common
Battery recharge
BBQ
Boat
Boat ramp
Camp fire
Domestic animal
Evisceration
Fish house
Freezer
Game storage
Gasoline motor
Personal flotation device(s)
Registration
Transportation to fishing sites
With supplements
Electric motor
Fishing tackle
Game transportation
Sale of fish bait
Sale of fishing licenses
Sale of hunting equipment
Sale of hunting license
Sonar
Lodging
CAMP 2
Taggart Bay Lodge
Abitibi-Témiscamingue, Laniel
Lodging
CHALET 1
Taggart Bay Lodge
Abitibi-Témiscamingue, Laniel
For 5 person(s)
3 bedroom(s)
5 beds
Single bed (max. 1 pers.): 4
Single bunk bed (max. 2 pers.): 1
Privacy
Near the others
Amenities
Cold water
Hot water
Interior bathroom
Automatic heating system
Electric lighting system
Lodging
CHALET 2
Taggart Bay Lodge
Abitibi-Témiscamingue, Laniel
For 5 person(s)
3 bedroom(s)
5 beds
Single bed (max. 1 pers.): 4
Single bunk bed (max. 2 pers.): 1
Privacy
Near the others
Amenities
Cold water
Hot water
Interior bathroom
Automatic heating system
Electric lighting system
Lodging
CHALET 3
Taggart Bay Lodge
Abitibi-Témiscamingue, Laniel
For 6 person(s)
3 bedroom(s)
6 beds
Single bed (max. 1 pers.): 6
Privacy
Near the others
Amenities
Cold water
Hot water
Interior bathroom
Automatic heating system
Electric lighting system
Lodging
CHALET 4
Taggart Bay Lodge
Abitibi-Témiscamingue, Laniel
For 6 person(s)
3 bedroom(s)
6 beds
Single bed (max. 1 pers.): 4
Single bunk bed (max. 2 pers.): 2
Privacy
Near the others
Amenities
Cold water
Hot water
Interior bathroom
Automatic heating system
Electric lighting system
Lodging
CHALET 5
Taggart Bay Lodge
Abitibi-Témiscamingue, Laniel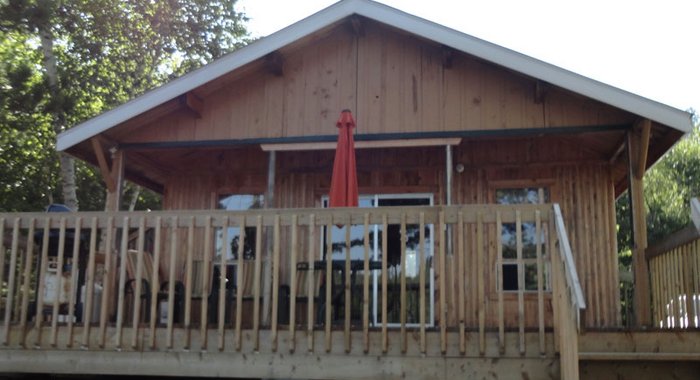 1/3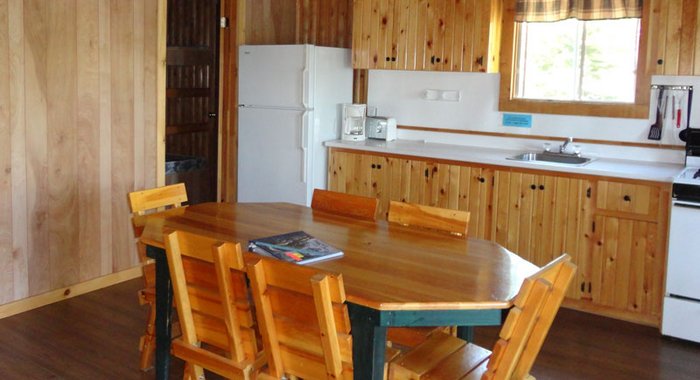 2/3
3/3
For 5 person(s)
2 bedroom(s)
4 beds
Single bunk bed (max. 2 pers.): 4
Privacy
Distance from the others
Amenities
Cold water
Hot water
Interior bathroom
Automatic heating system
Electric lighting system
Lodging
CHALET 6
Taggart Bay Lodge
Abitibi-Témiscamingue, Laniel
For 5 person(s)
6 bedroom(s)
4 beds
Single bed (max. 1 pers.): 2
Single / double bunk bed (max. 3 pers.): 2
Privacy
Distance from the others
Amenities
Cold water
Hot water
Interior bathroom
Automatic heating system
Electric lighting system
Lodging
CHALET 7
Taggart Bay Lodge
Abitibi-Témiscamingue, Laniel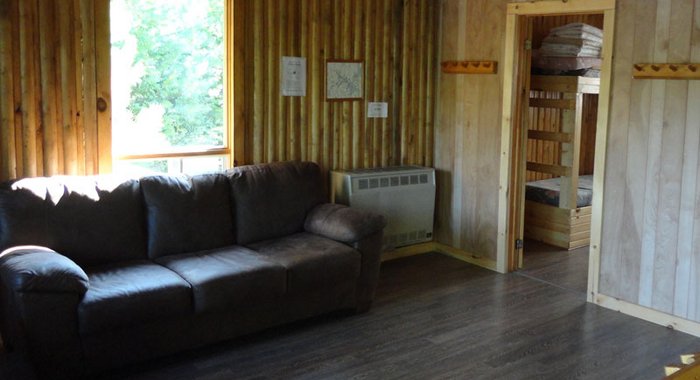 1/3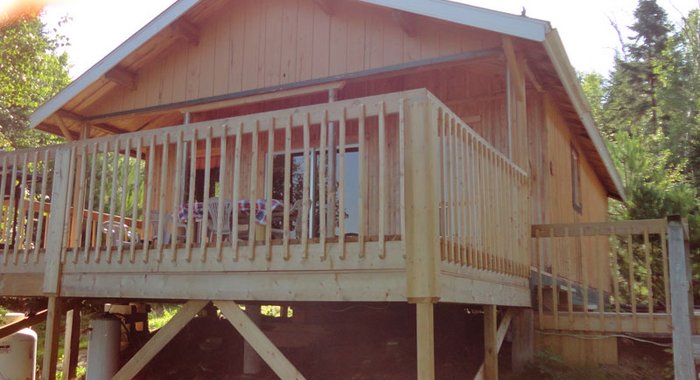 2/3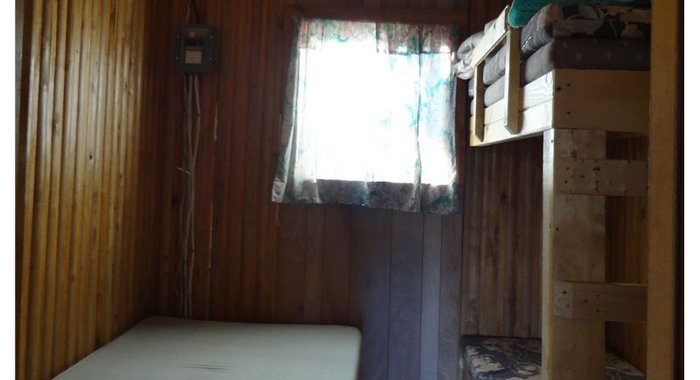 3/3
For 5 person(s)
2 bedroom(s)
4 beds
Double, Queen or King (max. 2 pers.): 2
Single bunk bed (max. 2 pers.): 2
Privacy
Distance from the others
Amenities
Cold water
Hot water
Interior bathroom
Automatic heating system
Electric lighting system
Lodging
CHALET 8
Taggart Bay Lodge
Abitibi-Témiscamingue, Laniel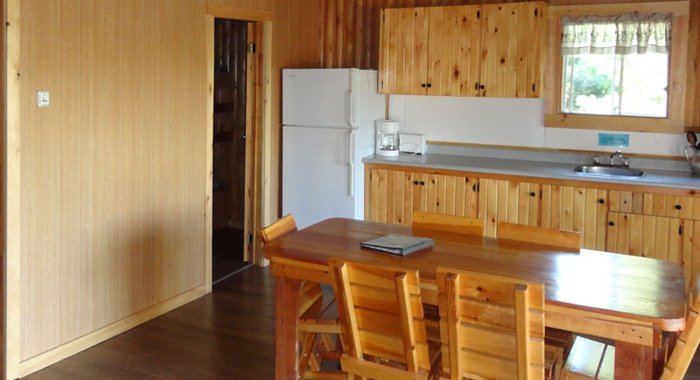 1/3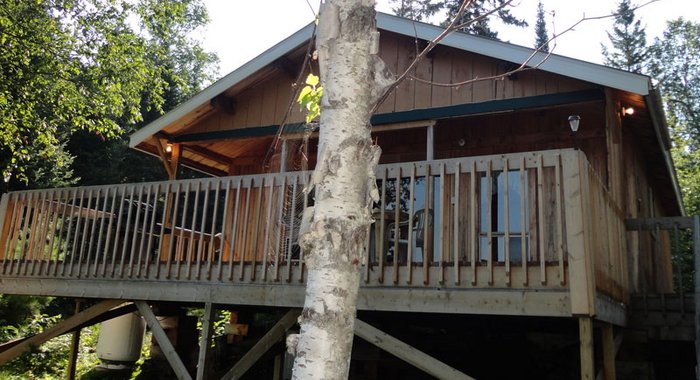 2/3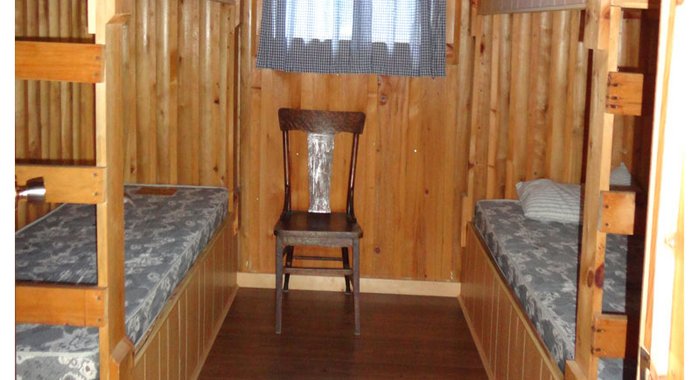 3/3
For 6 person(s)
2 bedroom(s)
4 beds
Single bunk bed (max. 2 pers.): 4
Privacy
Distance from the others
Amenities
Cold water
Hot water
Interior bathroom
Automatic heating system
Electric lighting system
Lodging
CHALET 9
Taggart Bay Lodge
Abitibi-Témiscamingue, Laniel
1/3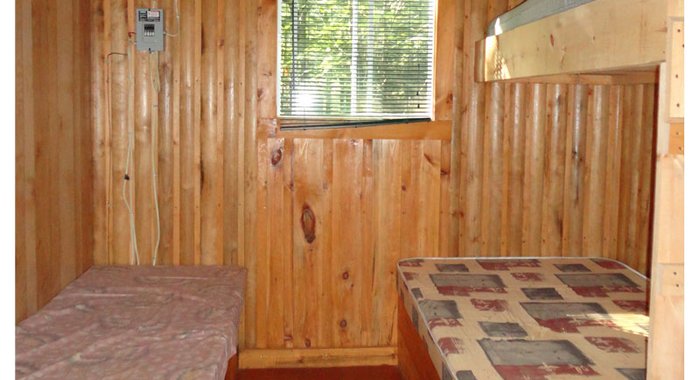 2/3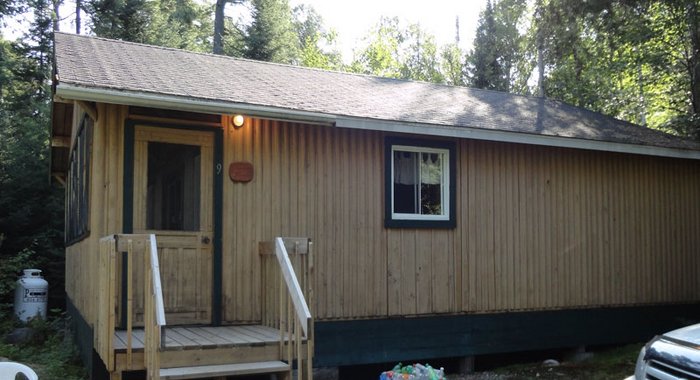 3/3
For 4 person(s)
2 bedroom(s)
4 beds
Single bunk bed (max. 2 pers.): 2
Single / double bunk bed (max. 3 pers.): 2
Privacy
Distance from the others
Amenities
Cold water
Hot water
Interior bathroom
Automatic heating system
Electric lighting system
Lodging
CHALET 10
Taggart Bay Lodge
Abitibi-Témiscamingue, Laniel
1/3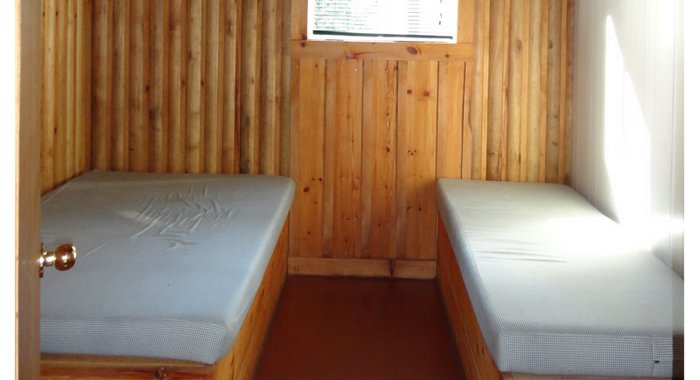 2/3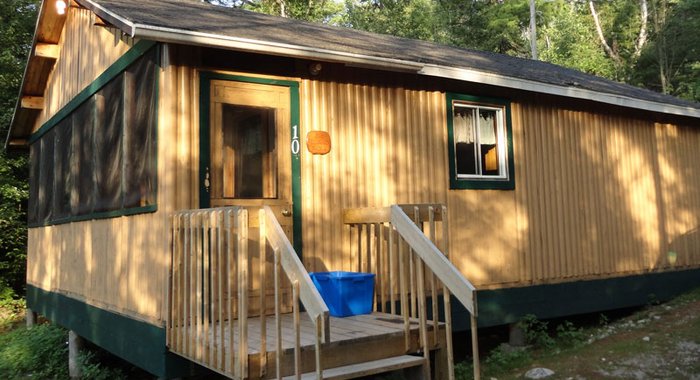 3/3
For 4 person(s)
2 bedroom(s)
4 beds
Single bed (max. 1 pers.): 2
Single / double bunk bed (max. 3 pers.): 2
Privacy
Distance from the others
Amenities
Cold water
Hot water
Interior bathroom
Automatic heating system
Electric lighting system
Lodging
Taggart Bay Lodge
Abitibi-Témiscamingue, Laniel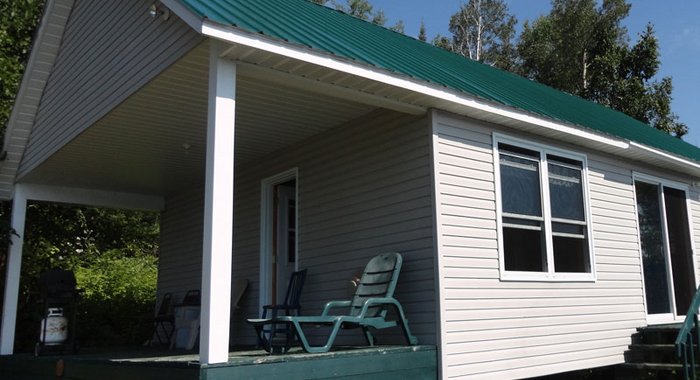 1/3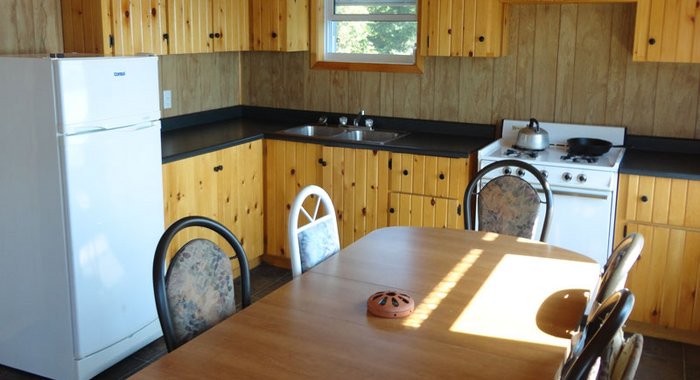 2/3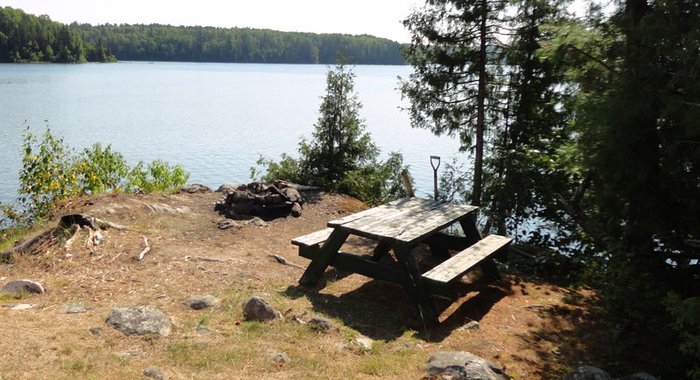 3/3
Lodging
CHALET 11
Taggart Bay Lodge
Abitibi-Témiscamingue, Laniel