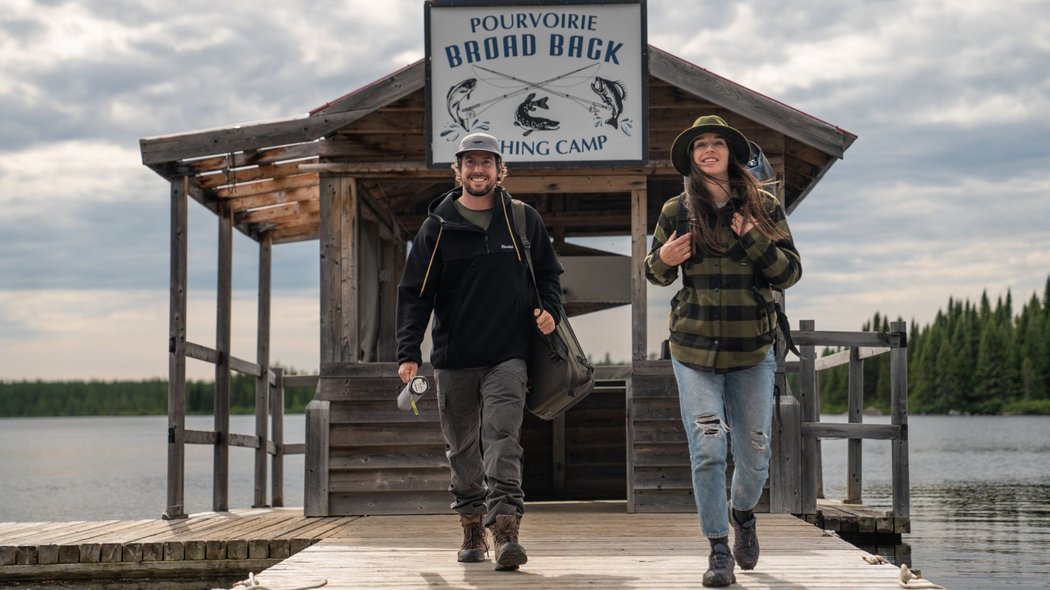 You've booked a trip at an outfitter and want to make sure you have all you need to enjoy your stay? We've put together a detailed list of things to bring, with all the essentials to ensure everyone has a memorable trip! Start by checking the outfitter's website—they often have a list of items you should bring.
Most outfitters don't provide bedding. So bring everything you need to get a good night's sleep and wash up. Here's a list of musts:
Sheets and blankets (or sleeping bag)

Pillows (check with the outfitter; some do provide pillows)

Pillowcases

Toiletries (even better if they're biodegradable!)

Towels and washcloths

Personal effects
Since you'll likely spend most of your time outdoors, maybe hiking in the forest or fishing on a lake, you'll want to be well-prepared to enjoy it to the fullest. Here's a list of things you may want to bring:
Hat

Sun screen

Mosquito repellent

Long, warm clothing

Rainproof clothing (boots and coat)

Walking shoes

Swimsuits and floats for children

Sandals or water shoes

Beach towels

Lightweight clothing

Walking poles

Hiking backpack

Water bottle

Flashlight or headlamp

Matches or lighter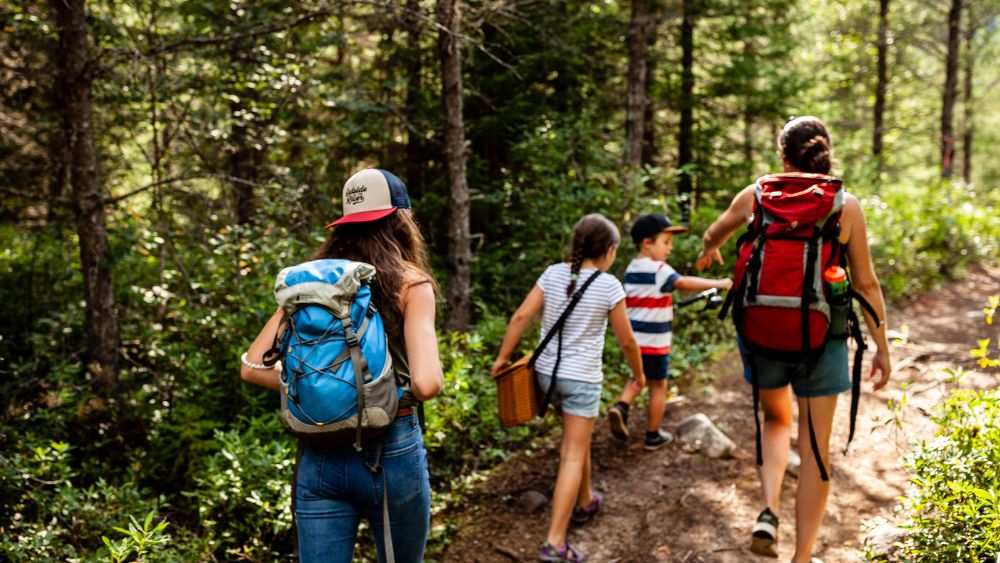 Some outfitters offer on-site restaurant services; however, if you're staying in a cabin, you'll need to bring your own food. The best part about this option—aside from saving on the bill—is that you can prepare your own meals and maybe even cook up your catch of the day. Cabins often come with a well-equipped kitchen. If you're not sure, call the outfitter or check their website for details. Don't forget to bring:
Drinking water (check in advance with the outfitter if available on-site)

Food

Drinks

Paper towels, aluminum foil and plastic wrap

Cooler and ice packs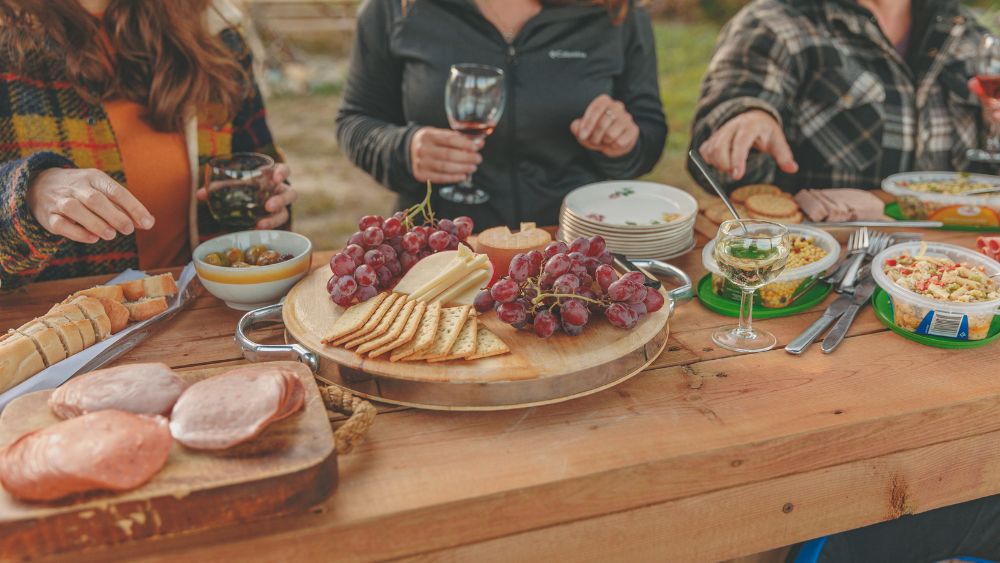 Most outfitters sell a few essential accessories on-site, such as worms and bait. But nothing beats having a well-prepared tackle box for the type of fish you're likely to catch. A good fishing trip requires the following items:
Personal flotation devices (mandatory)

Tackle box and rod

Bait

Fishing licence

Good fillet knife

Bags or containers to bring in your catch

Fishing benches or cushions for the rowboat

Pleasure craft operator card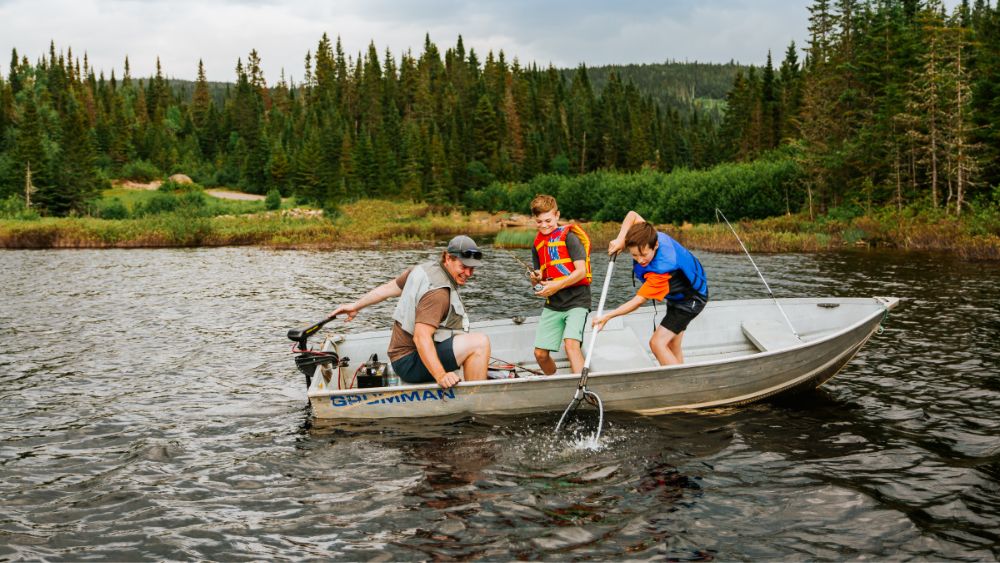 Planning to go hunting during your stay? Don't forget these essentials:
Guns and ammunition

Hunting licence

Camouflage gear

Skinning knives

Binoculars

Hunting vest
Board games or playing cards are a good way to pass the time if it rains. Plus, it's a chance to spend time together, reconnect and relax. Reading a good book is another wonderful way to rest and unwind.
We recommend that you always check if the water where you'll be staying is drinkable. You should also check the type of power supply in the cabins (electric, propane or solar). This will save you a lot of trouble when it comes to plugging in your appliances.
That's it! Now you have everything you need to pack your bags and enjoy a wonderful stay. The last ingredient to ensure a great time: your good humour!