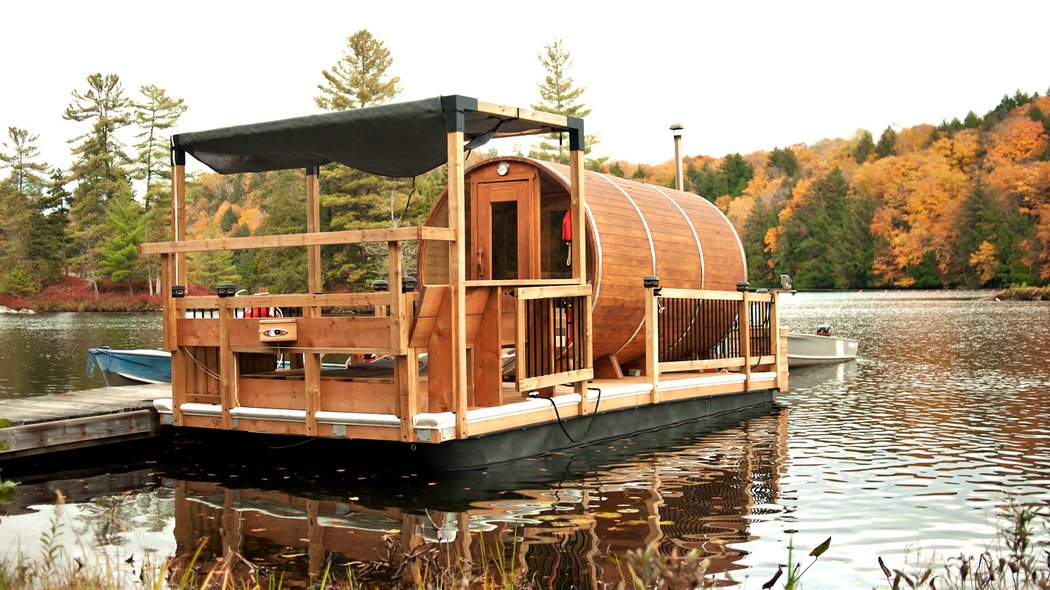 More ways to enjoy a stay
For some, going to an outfitter is synonymous with adventure and the thrill of fishing and hunting. For others, it's the ideal place to kick back and relax.
Outdoor spas, Nordic baths, massage therapy... now all this can be enjoyed at an outfitter in the heart of nature, allowing you to unwind like never before. Treat yourself to a real vacation! Below are three Quebec regions where you can truly relax at an outfitter.
---
Mauricie's abundance of choices
After catching a few trout, unwind to the quiet of the forest at Pourvoirie NémiskauThis link will open in a new window, in Mauricie. Massage therapists on-site offer 30, 60 or 90-minute sessions. The sauna and three Jacuzzis, including one with a spectacular view of Lac Pal, are the perfect way to top off a day in the great outdoors.
Auberge du Lac-à-l'Eau-ClaireThis link will open in a new window offers spa packages for everyone. Whether you're staying just a few hours or for several days, you can truly relax at Espace Santé, with its pool, saunas, baths, massage therapy and gym.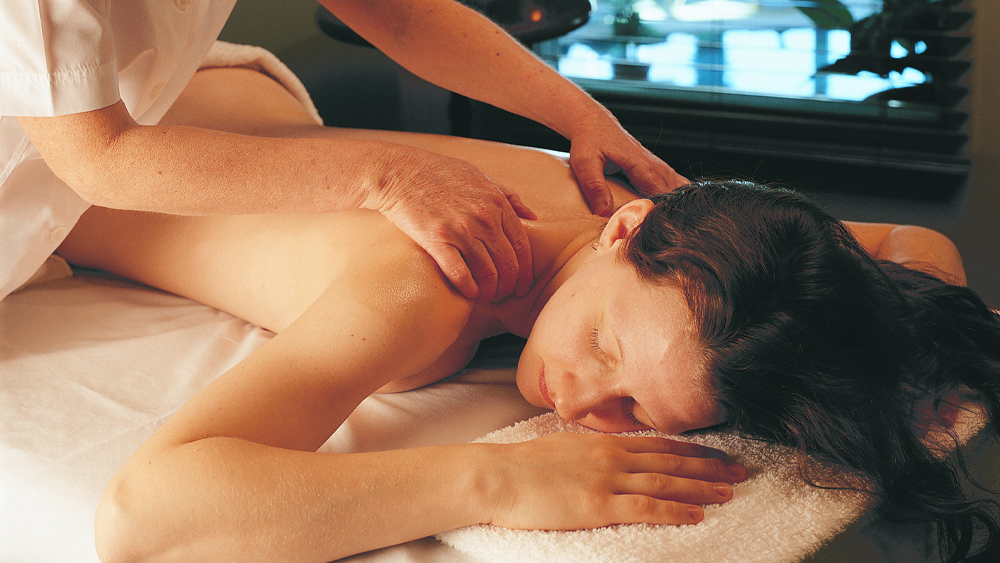 Pourvoirie du Lac BlancThis link will open in a new window offers massage therapy services every Friday and Saturday to finish your day in style. Go ahead and pamper yourself—that's what weekends are for!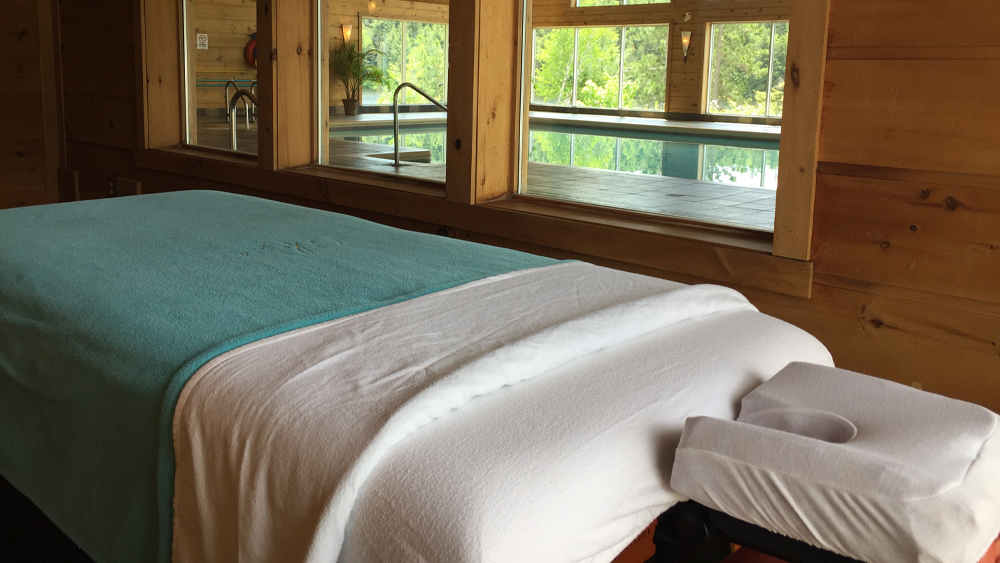 Domaine Touristique La TuqueThis link will open in a new window welcomes you to its peaceful paradise: a new pavilion with a superb indoor pool. Right next to it are two spas, including one with a view of the starry skies.
A little corner of paradise in Lanaudière
Domaine BazinetThis link will open in a new window lets you combine your hunting or fishing trip with a spa package at Natur'eau, just 30 minutes from the outfitter. Enjoy a relaxing massage and soak up the thermal experience. With outdoor hot baths, a Nordic bath with waterfall, Finnish sauna, Turkish bath, aromatherapy room, relaxation yurt and more, you're sure to love every second of your stay!
A 5-star getaway in Outaouais
At Kenauk NatureThis link will open in a new window you'll find only the best. In addition to its luxurious facilities, there's a magnificent new floating sauna, delivered fully equipped right to your cottage. Imagine the look on your guests' faces when they see the pontoon approaching on the lake!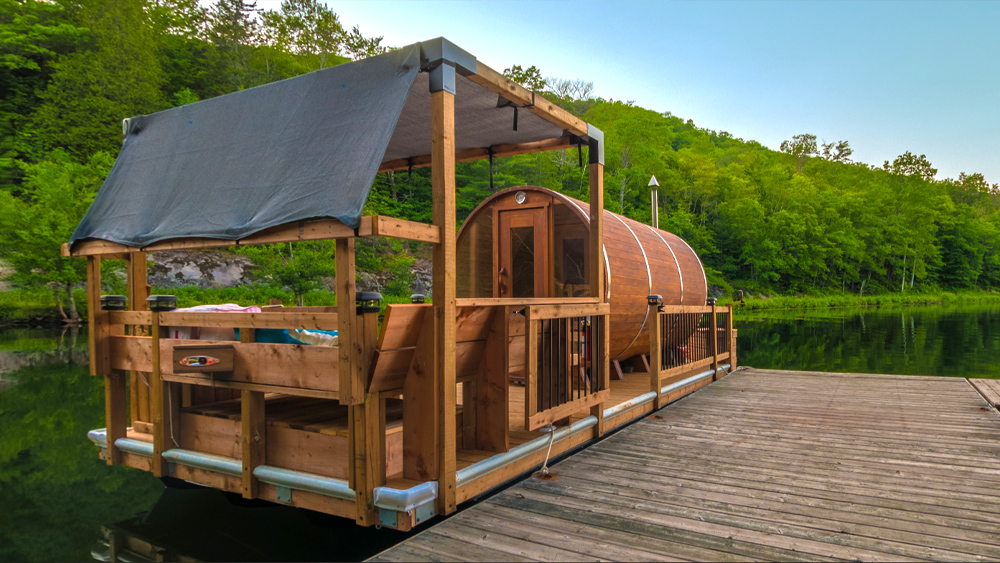 [Translate to English:]
Du yoga sur le quai, tous les matins en Abitibi-Temiscamingue
[Translate to English:]
Au Pavillon Deux LunesThis link will open in a new window, les matins sont tout en douceur. Julie Morin, propriétaire du pavillon et instructrice de yoga avec 35 ans d'expérience, vous attend sur le quai pour une session de yoga sur le quai. Avec le lac Kipawa comme décor, elle adaptera le cours de 45 minutes au niveau des participants, que vous soyez yogi débutant ou aguerri. Un moyen ressourçant pour bien débuter une journée de pêche.
[Translate to English:]