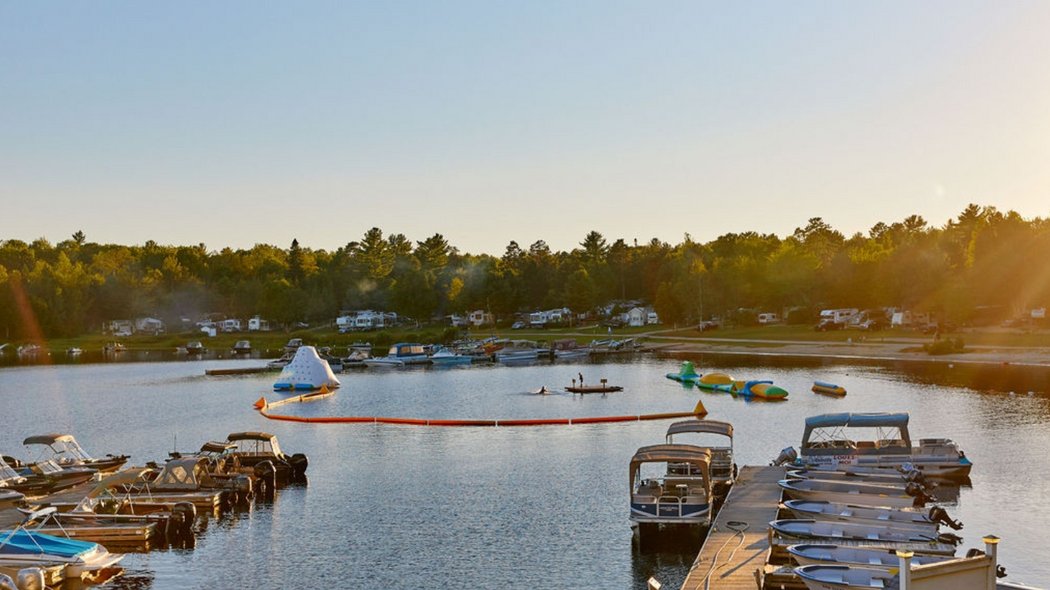 Chez RainvilleThis link will open in a new window has thought of everything . . . and everyone, from anglers, campers and family vacationers to outdoor and boating enthusiasts. This outfitter's Camping Union BaskatongThis link will open in a new window is the ideal place to enjoy a nature getaway with friends and loved ones—whatever their preferred activity!
Everything for fishing fans
With fishing season opening on May 21 and ending in October, children and adults have plenty of time to cast their lines in the 300 sq km of navigable waters. Enjoy a turnkey fishing experience at Pourvoirie Rainville, with licenses and tackle available, a variety of boats for rent, plus docks and marina services. No wonder the folks at this establishment have been considered fishing vacation experts for the past 25 years!
Once properly equipped, you can fish for pike, walleye, landlocked salmon, perch or lake trout. If you're lucky, you might even spot a whitefish or yellow bass. We advise you to study maps of the Baskatong Reservoir and its depths to maximize your fishing experience and learn the regulations.
There's no shortage of activities at Camping Union Baskatong! The long sandy beach is an endless playground in summer. Gather your friends for a friendly game of beach volleyball while the kids burn off energy in the inflatable water game or at the nearby park. Horseshoe and pétanque courts are also available for a fun, relaxing afternoon.
Boaters and hikers of all ages and levels will also get their fill. Enjoy time on the water with a kayak, canoe or paddleboard—all rentable on-site. Two pontoons are also available, which is a great way to relax and take in the beautiful scenery. Explore your lush surroundings on the marked trails accessible from the campground, keeping an eye out for wildlife sightings. Hikers who make their way to the lookout point will be rewarded with a stunning view of the Baskatong Reservoir!
Have a taste for speed? The nearby federated ATV trail will satisfy your adventurous spirit. Or bring your bikes to explore the peaceful surrounding roads.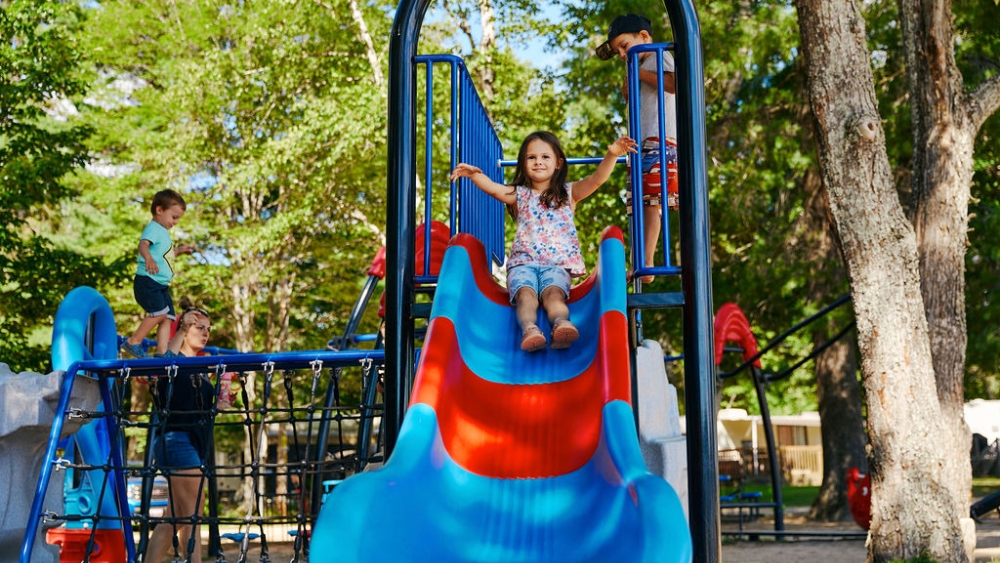 After a day in the outdoors, it's time to kick up your feet and unwind. Pourvoirie Rainville offers various lodging options: cabins, camping, huts and motel.
This summer, five brand-new cottages will be available for rent. Don't miss your chance to be among the first to stay in one—and enjoy a magnificent view of the lake. Most of our existing cabins have also been updated. Every location is a good one!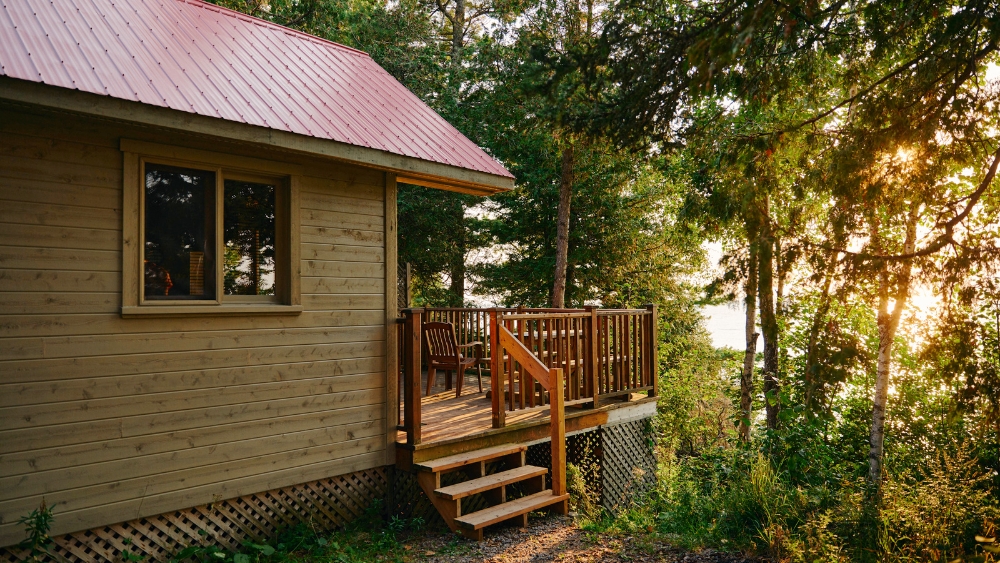 There are also plenty of camping options. The seasonal campground with three-service sites offers convenience so you can focus on creating memories with family and friends. If you're just passing through, there are two- and three-service sites also available, as well as trailers. A site with a view of the lake, near the beach . . . what more could you ask?
A motel also welcomes you on-site right beside the lake. With two bedrooms and a kitchenette, you'll be all set to maximize your family vacation.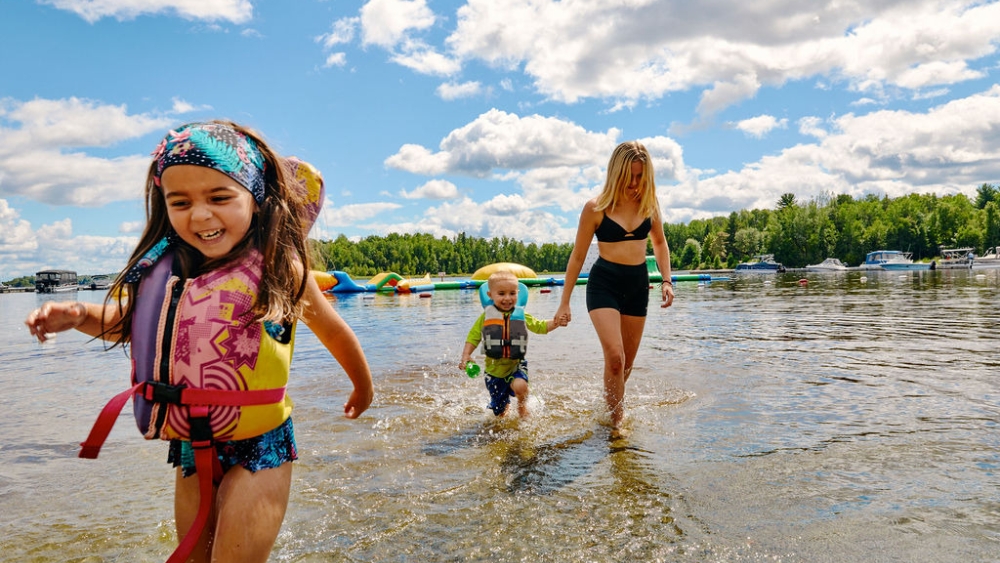 Whether you prefer fishing or just relaxing, one thing is certain: Pourvoirie Rainville and its campground are a destination of choice for enjoying quality time in nature. Located just 2.5 hours from Gatineau and 3.5 hours from Montreal, the outfitter is a true Outaouais treasure. The season runs from May 12 to October 9. Don't miss your chance to stay here. Book now!